This will be a quick post, I just want to show you how ugly I am 😅
On Halloween we decided to go to the ESN Halloween party. ESN is the Erasmus Student Network. At UPV you can lend sports equipment there and they organise a huge amount of events, trips and parties. For the halloween party you had to buy tickets beforehand and the actual party took place at a secret location. We went there by bus, in fact it was a really nice nightclub with an open air area and an inside area.
For my costume I thought about something like Freddy Krüger. In one of the china shops I found a Freddy hand, but it was very plasticy so I decided to give it some metalic paint.

For my face I found some "Zombie Skin" but when I opened it it was all white. I thought about coloring it but since I have no idea what I am doing when playing with make up I asked my roommate Lauri to help me out. In about 20 minutes she made an incredible monster out of me. I switched to a black shirt and with some added artificial blood I became a true and ugly creature. As time passed by the zombie skin on my face started to crackle and looked even more ugly.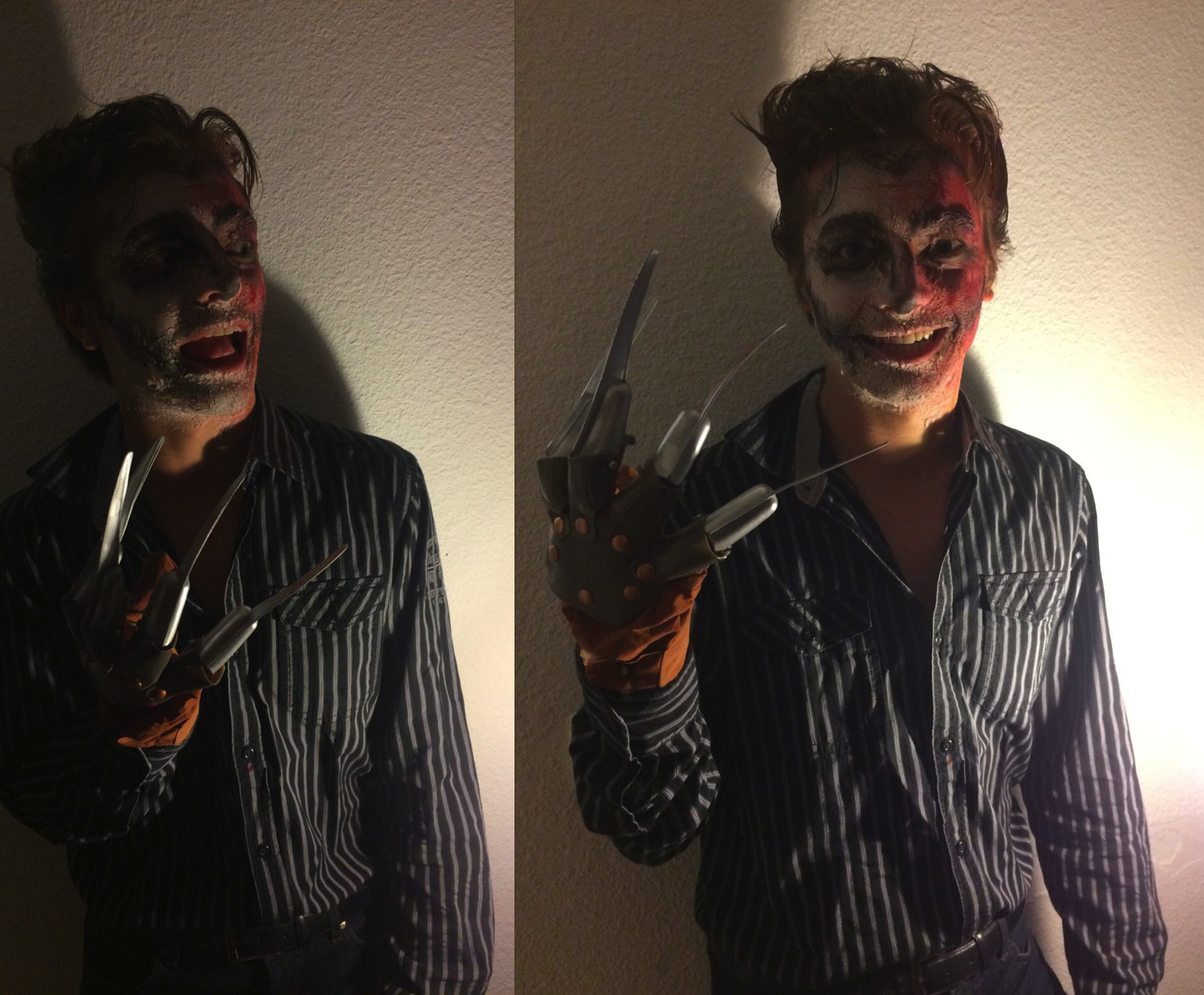 The party was also great fun although there where an alarmingly high number of puking people afterwards, luckily not me. But I still spend more than half an hour at 4 o'clock in the morning in the bathroom trying to save my bed from the mess that was my face.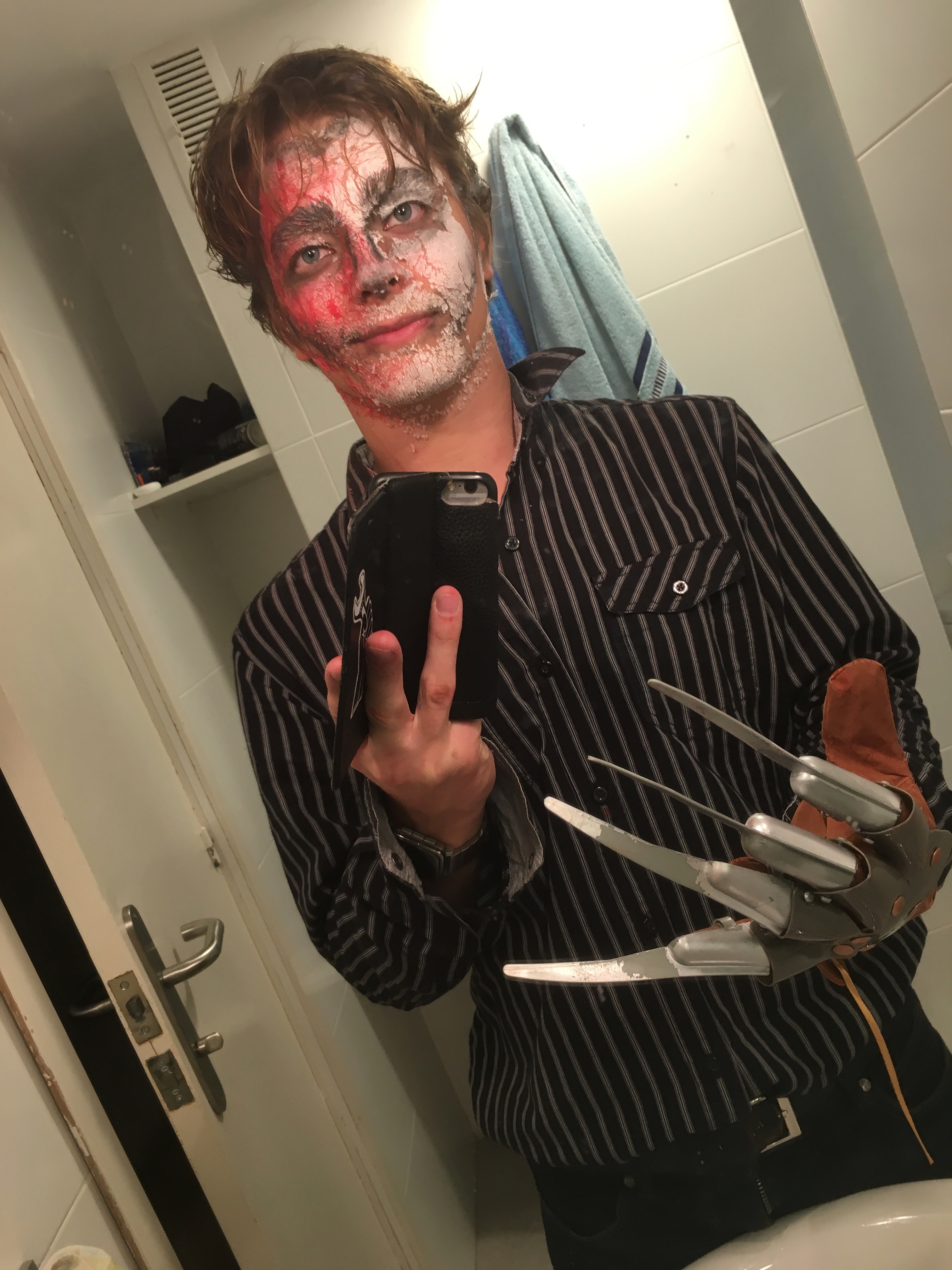 If you still don't like it Lars made a GIF for you!