We visited the Oceanogràfic, Europe's largest ozeanum. Actually some time ago, catching up with some older activities right now.
As I planned since I first saw the Ciudad de las artes y sciencias we managed to visit the Oceanogràfic. I was at first thinking about going with one of the organizations like HappyErasmus or ErasmusLife (It is much cheaper that way) but when Johanna told me she is going to visit me I decided to wait.
So we got a 3-day-ticket for the Ciudad: on the first day we watched a film in the Hemisferić, on the second the visited Oceanogràfic and on the third the Museo de las sciencias.

The Oceanogràfic takes by far the most area of the whole complex of buildings. It alone covers an area as big as the rest all together, not to mention the large underground area. But that also makes it a very cool thing to visit. You should at least have 3 hours when you plan to visit it.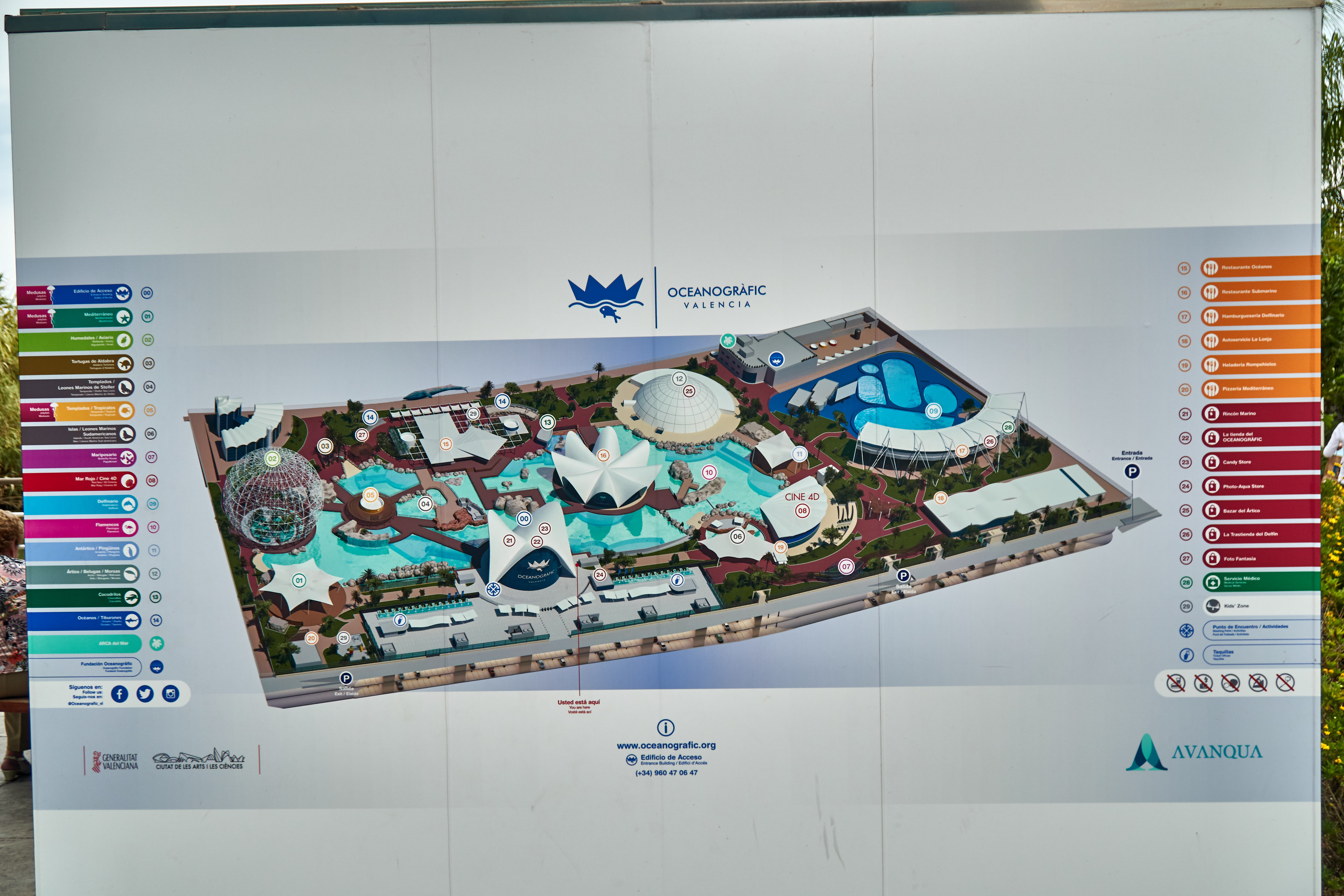 When you enter the first thing that hits your eye is the strange geometry of the two main buildings inside. They have an incredibly similar aesthetic to what I used to get as geometry homework back at school. There is one building that acts like an entrance, you can borrow audio guides there or shop souvenirs, and another one that is a fancy restaurant with aquariums around.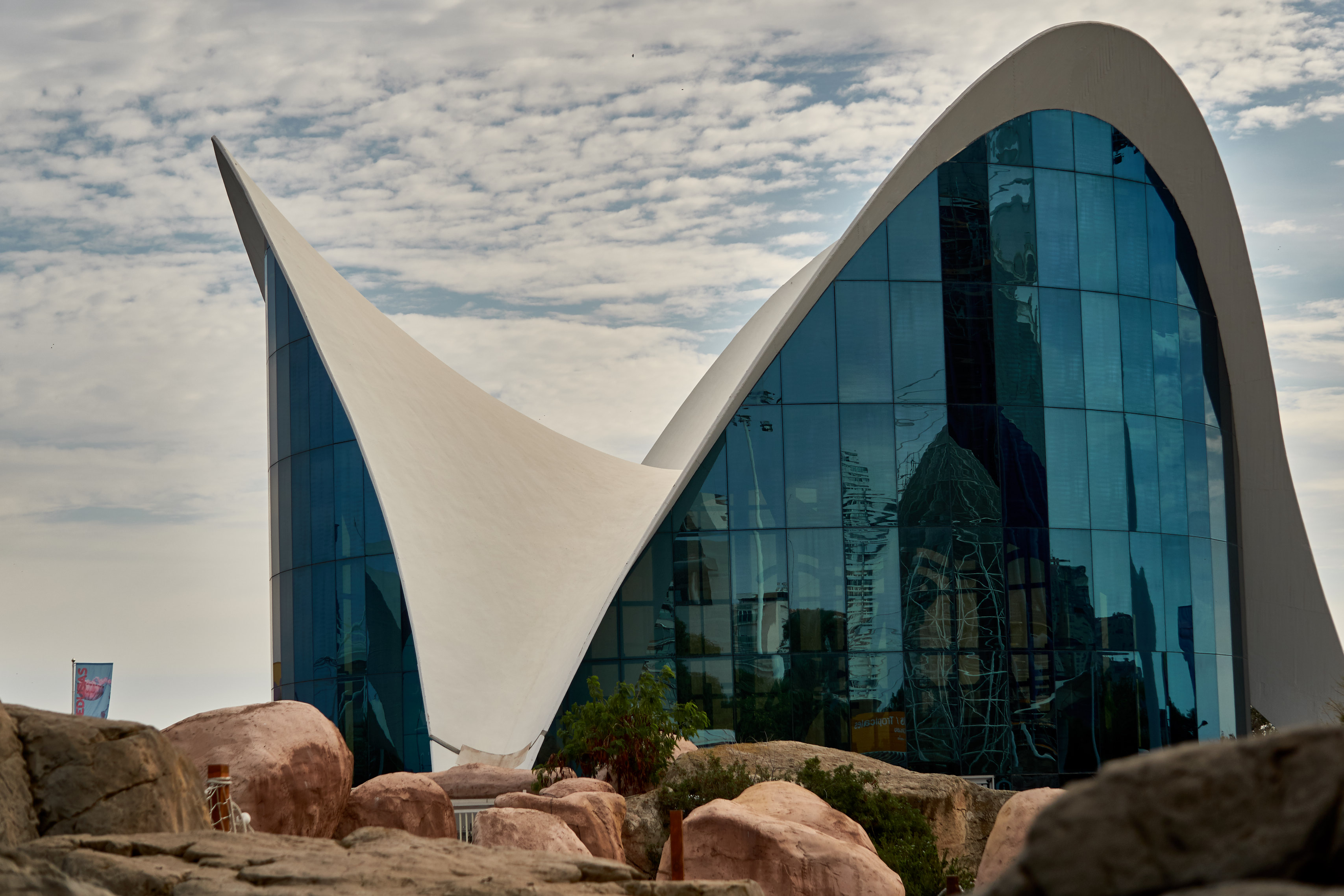 Through several little huts you can enter the underground aquarium area. This area is in itself again separated into different parts with different sea climate. All of the aquariums are quite huge and the fish seem to have lots of space (compared to other aquariums). Also there is a glass tunnel. You have that in many aquariums around the world, but I have never seen one that is as big and as clean as here in Valencia.

In another building there is a 4D cinema with a real aquarium behind the screen. Its screen can be rolled up to reveal it. When we got there the last show of the day was unfortunately already over. You can quickly see that the Oceanogràfic is also commonly used as an event location. In early August there was a event called "La noches de Oceanogràfic" where different live bands played between the aquariums and you could taste food from different cooks from all over the world. But since I arrived in September I could not visit back then...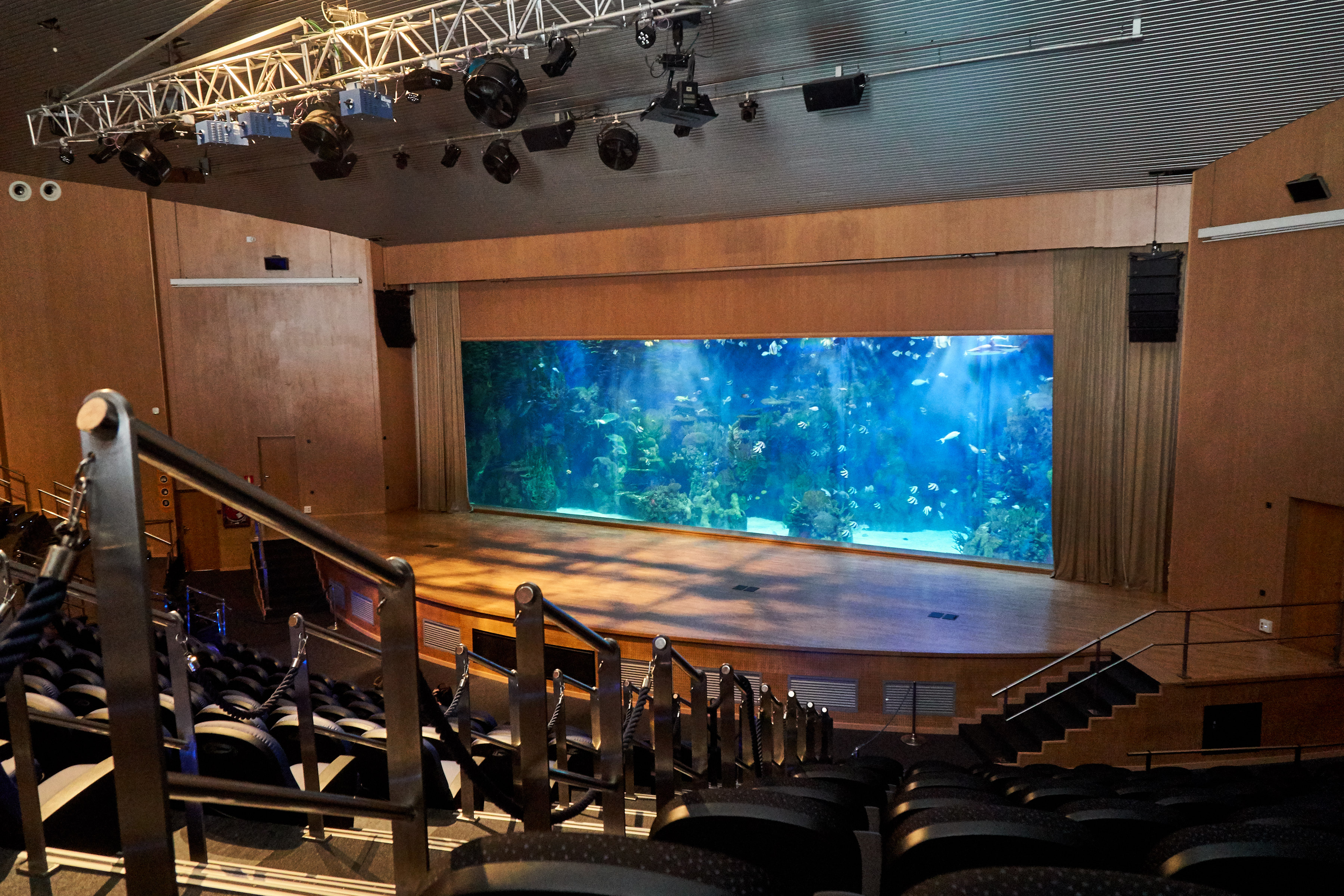 Partly underground and partly under the big white circular building is the ice world area. In there you can see walrosses and even beluga whales. We even saw how the walrosses are fed.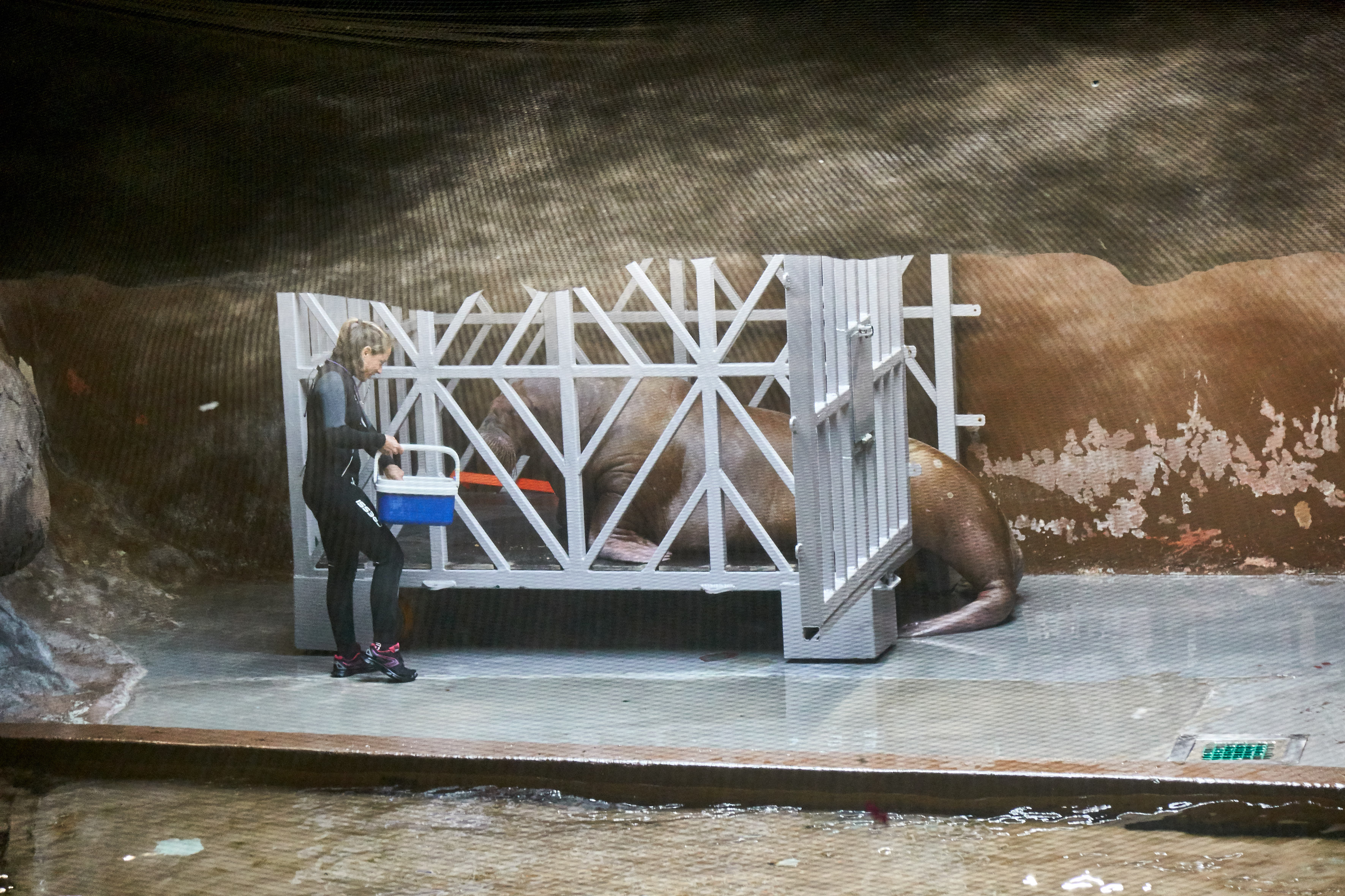 Then there is another highlight: the dolphinarium. Basically a stadium for dolphins to show off tricks with a big gallery for visitors. When we got there there was no show, but the dolphins still occasionally jumped out of the water pretty high.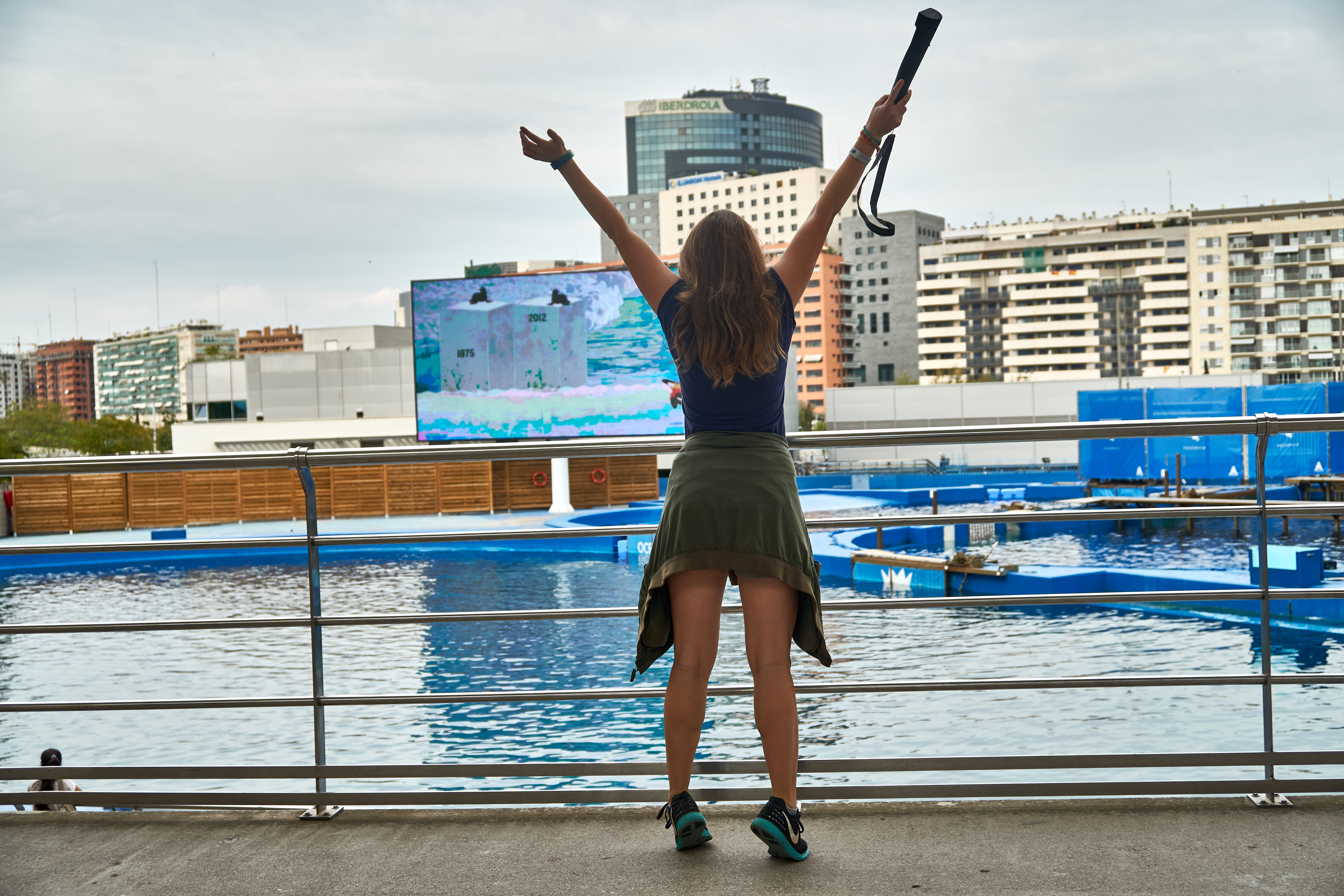 Somehow they still must have known when I have the finger on the trigger of my camera because the just jumped much more likely when I took it off 😜 I still managed to get some shots of them 🐬

The crocodile area is placed in the sunniest part of the Oceanogràfic. On one side it is only a glass plate and the crocodiles like to lie right beside it on the hot sand. Since the glass plates are properly cleaned and I even had my polarisation filter on I could get really, really close and shoot some nice crocodile eyes 🐊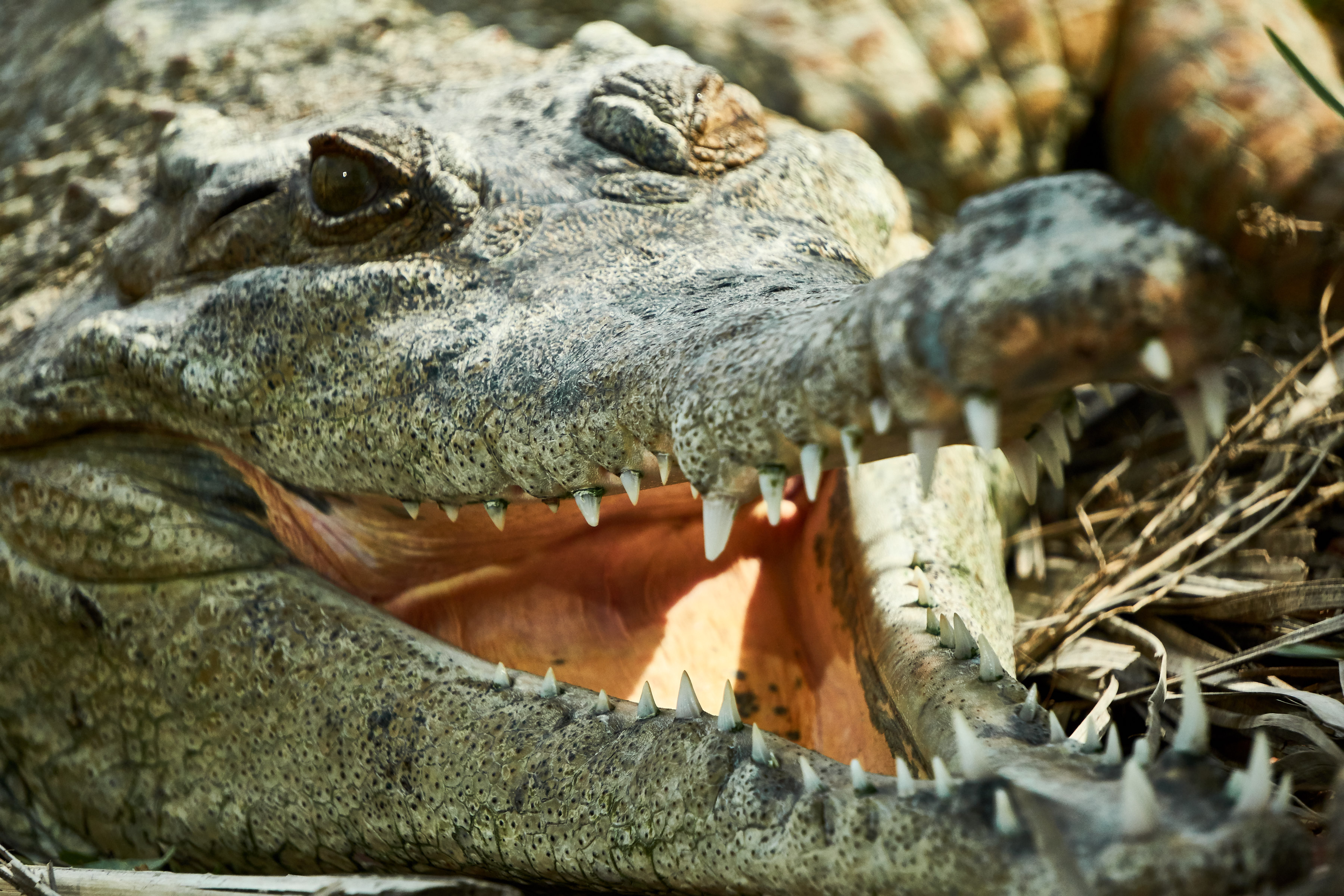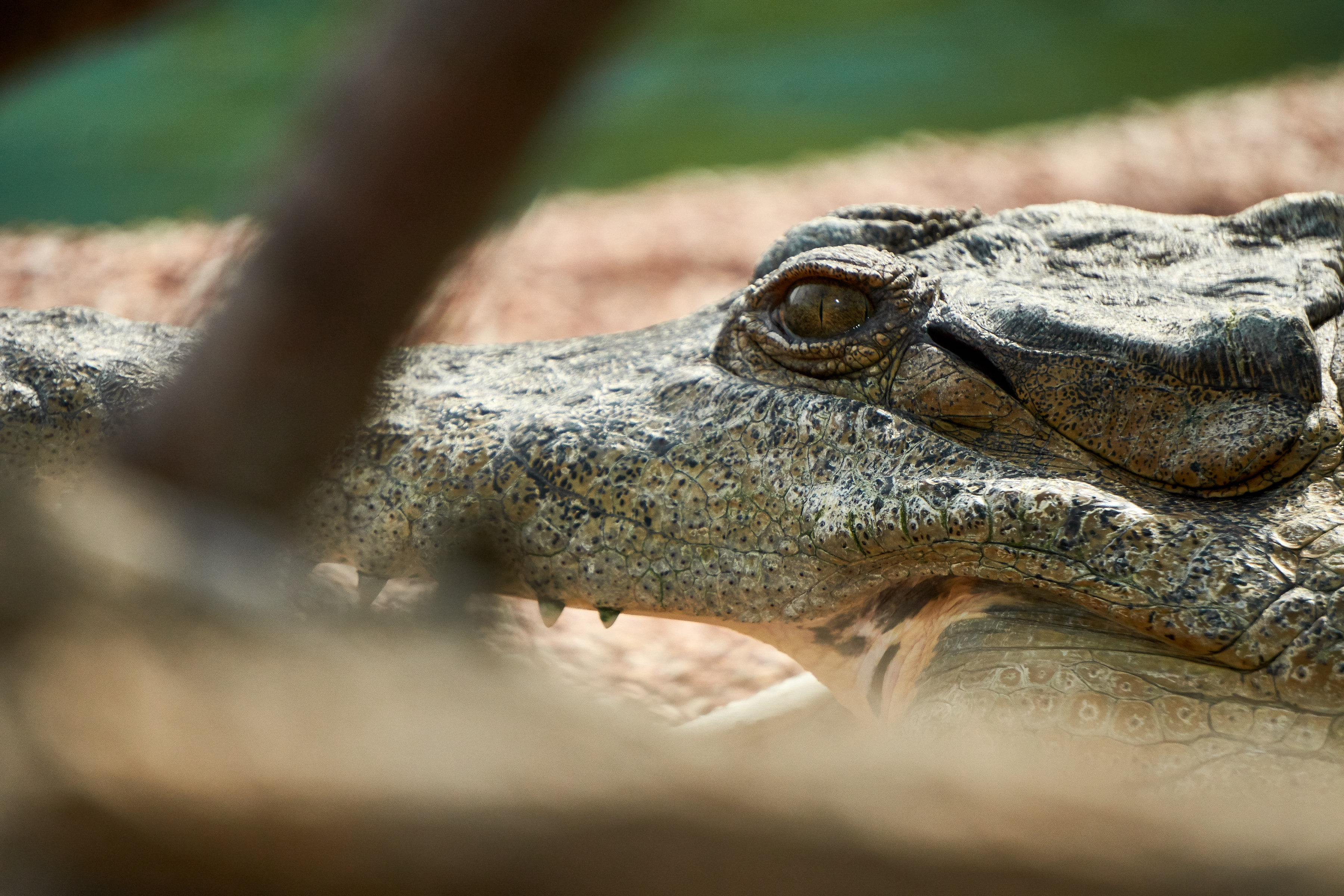 If you looked closely at the plan in the beginning you perhaps noticed a strange ball shaped compound. This strange thing is a big birdcage with a lot of interesting animals inside. The outer structure is pretty cool to look at. Inside is a net to keep the birds from escaping.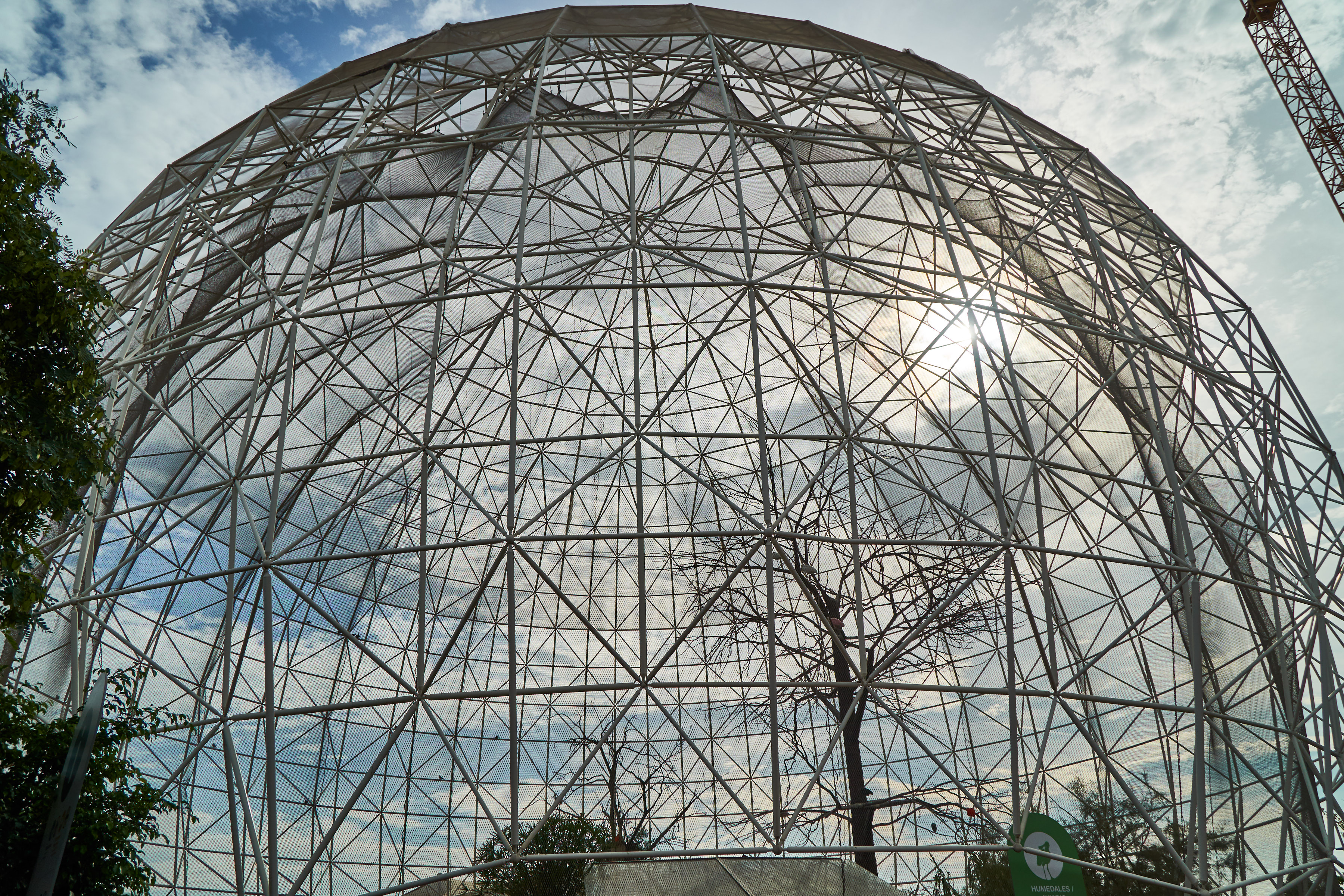 While we were waiting to get in I stalked some birds with my long lens through the net. This was really cool because using a tele-lens through a net creates a sick soft image effect.

To get in you have to wait because there is always just a limited number of people allowed inside. (It is the same with the butterfly house that we did not visit because of a very long queue) Every 15 minutes people are let inside. When you get in you have to be really careful to not get hit by some shit. 💩

On the bottom of the cage there are also more water containers with turtles and other animals. 🐢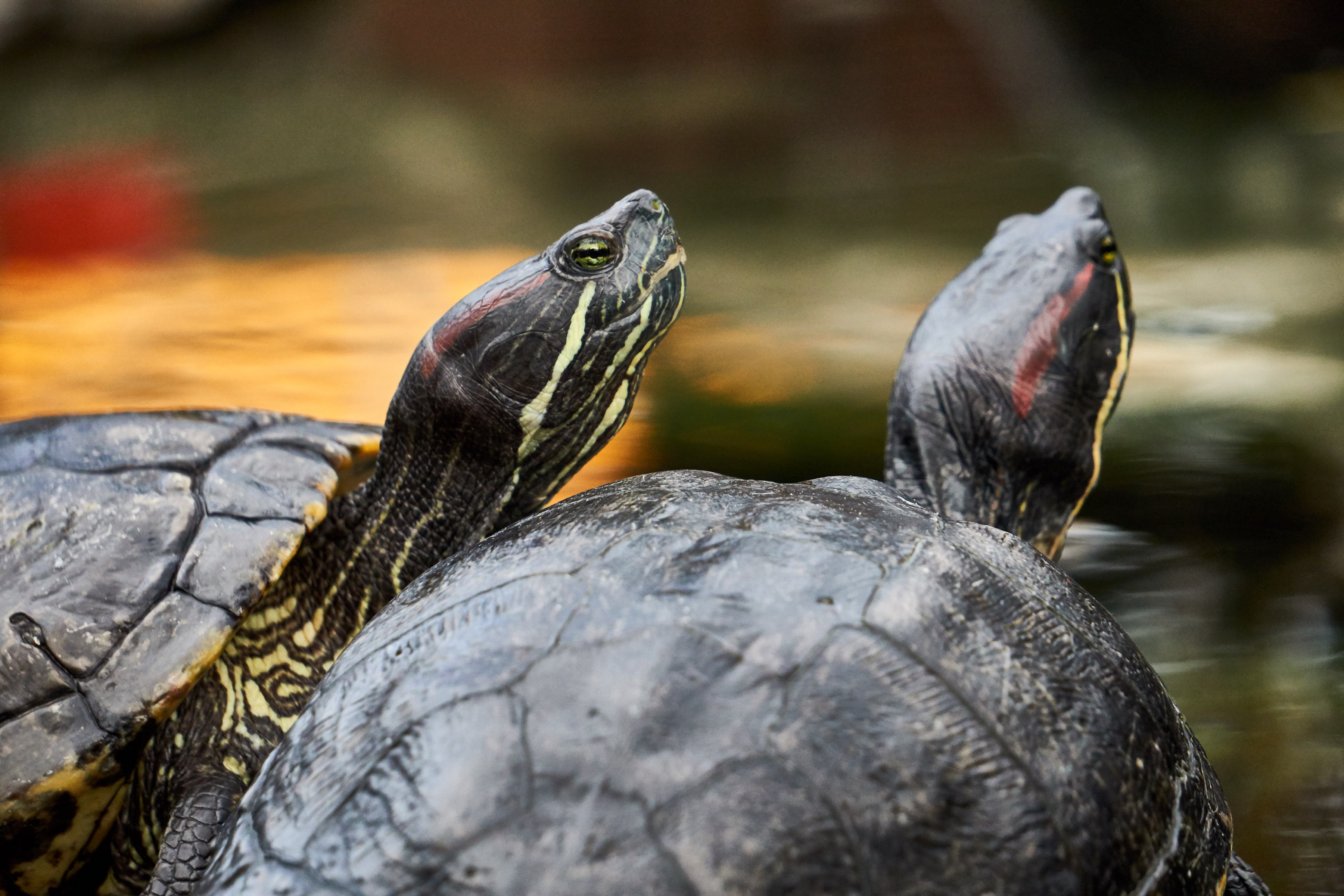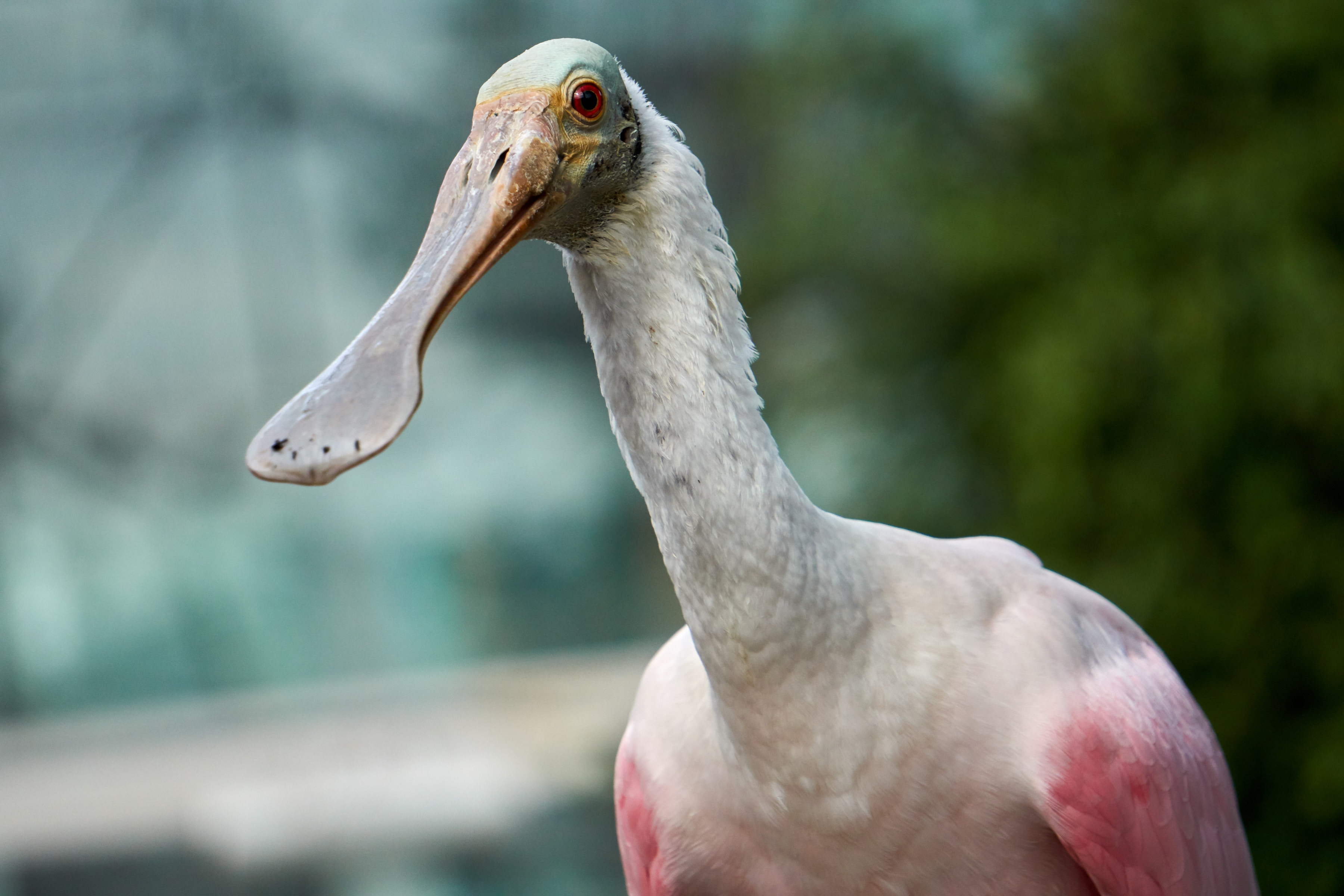 After all it was a really cool day and we saw a lot of interesting things, it was also a great photo opportunity. I hope you enjoy the pictures as much as we had fun taking them and visiting the Oceanogràfic.