During my stay here in Valencia two marathons took place in the city. Both of them managed to wake me up in the morning 😴.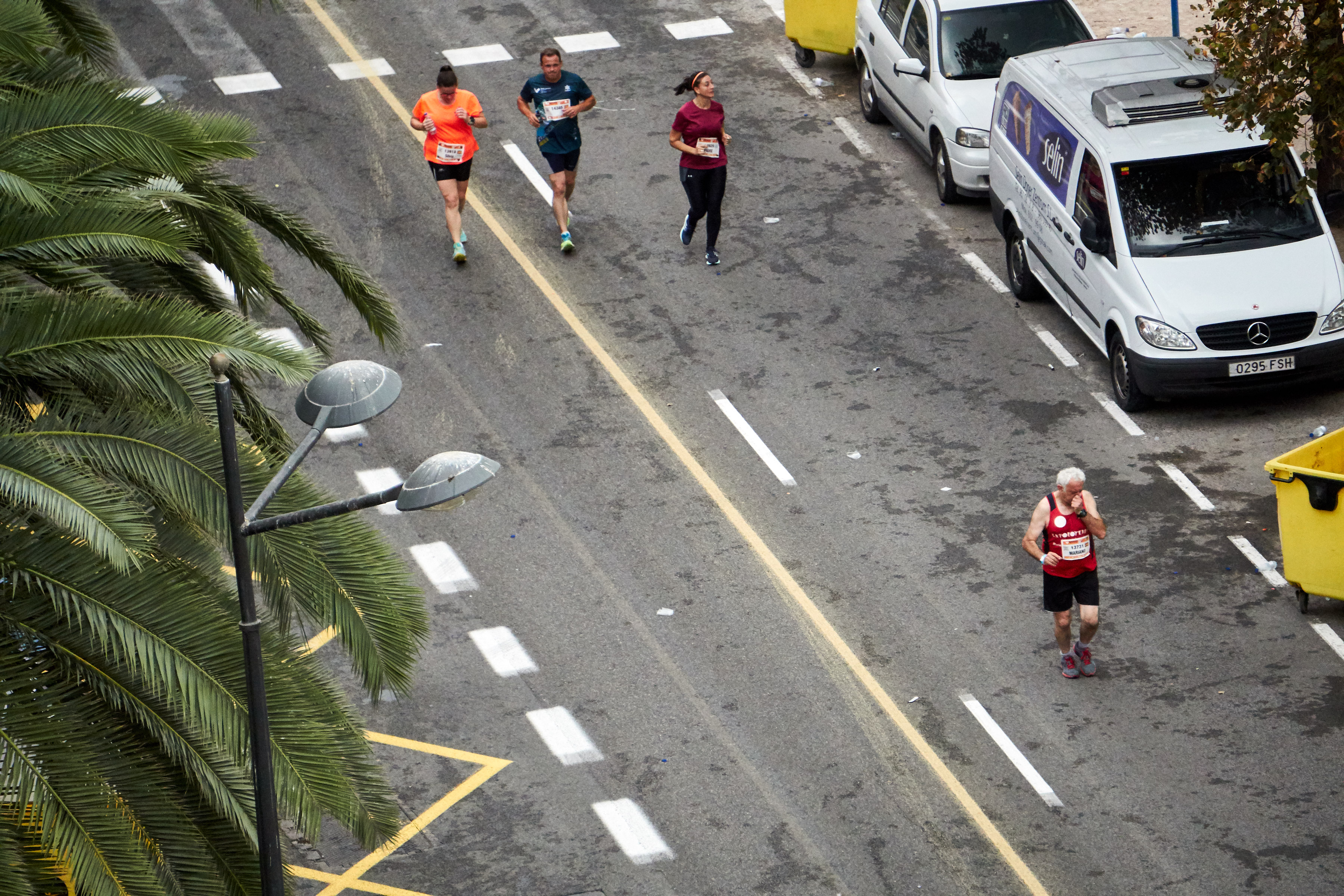 The first marathon came really unexpected. It was on the 22nd of October and is officially called 27th Trinidad Alfonso EDP Valencia Half Marathon. I did neither expect a marathon, nor anything else and woke up by a lot of noise under my balcony. The Avenida de Blasco Ibañez where I live is of course a very nice Avenue for a marathon, which is why it is used in 2 directions for all marathons and runs that the city organizes.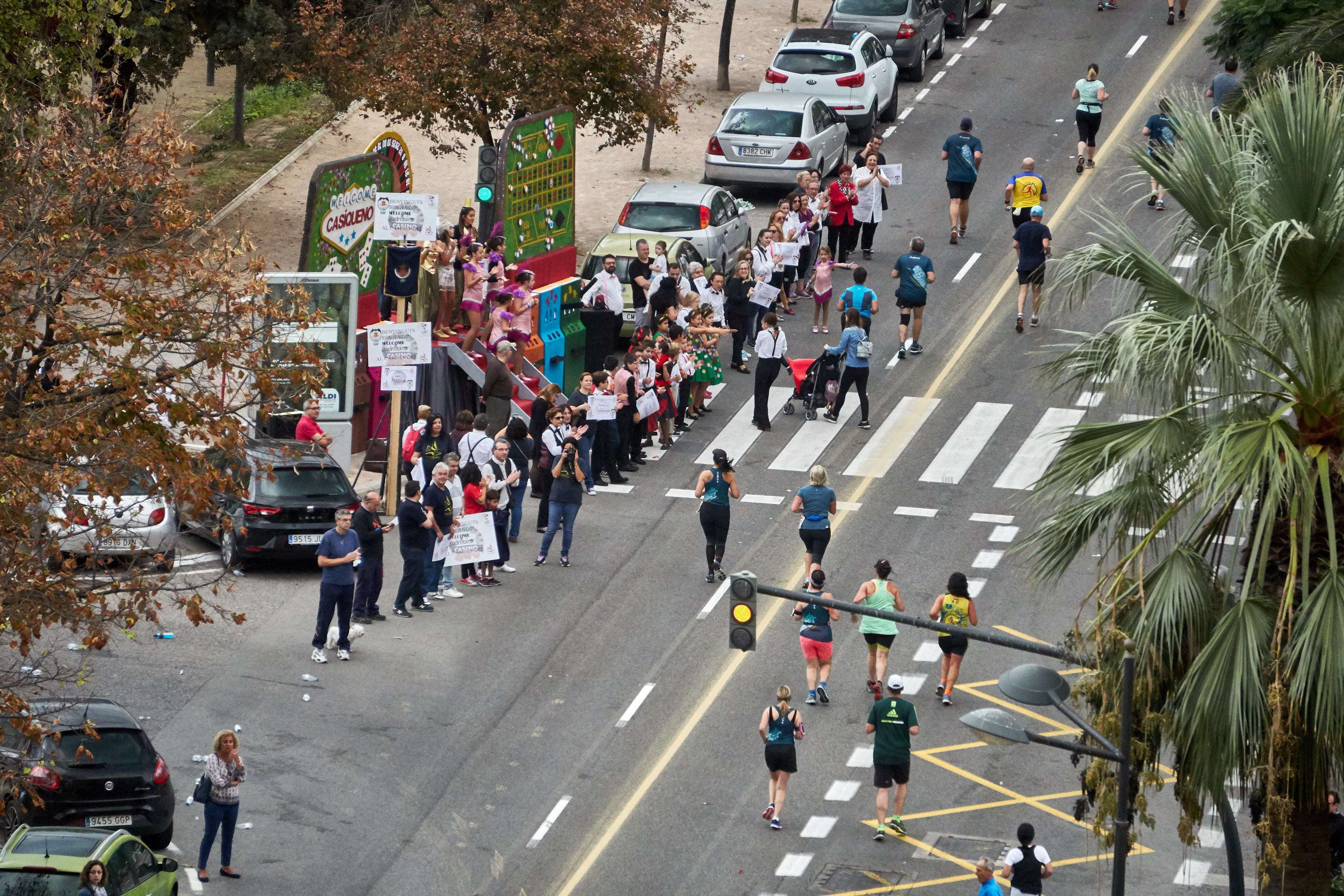 After recovering from my early wake up (es broma haha - Spanish for: I am joking) I decided to play sniper on my balcony. I grabbed my 210mm tele-lense and started to shoot some pictures of the runners. For this marathon I missed the start and only captured some of the later action.

As it turned out quickly I was of course not the only photographer out there, but I had a really nice birdseye view on everything 🙃

Another marathon
Then some time passed and I was talking to Joran from our robot team. He told me that he will participate in the upcoming marathon. This one is a so called 10k marathon, so only a distance of 10 kilometers. (The half marathon was 21km). Valencia has also a 41km normal marathon but not this year. If you are interested in all the details just checkout the really nice website of Valencia's running events.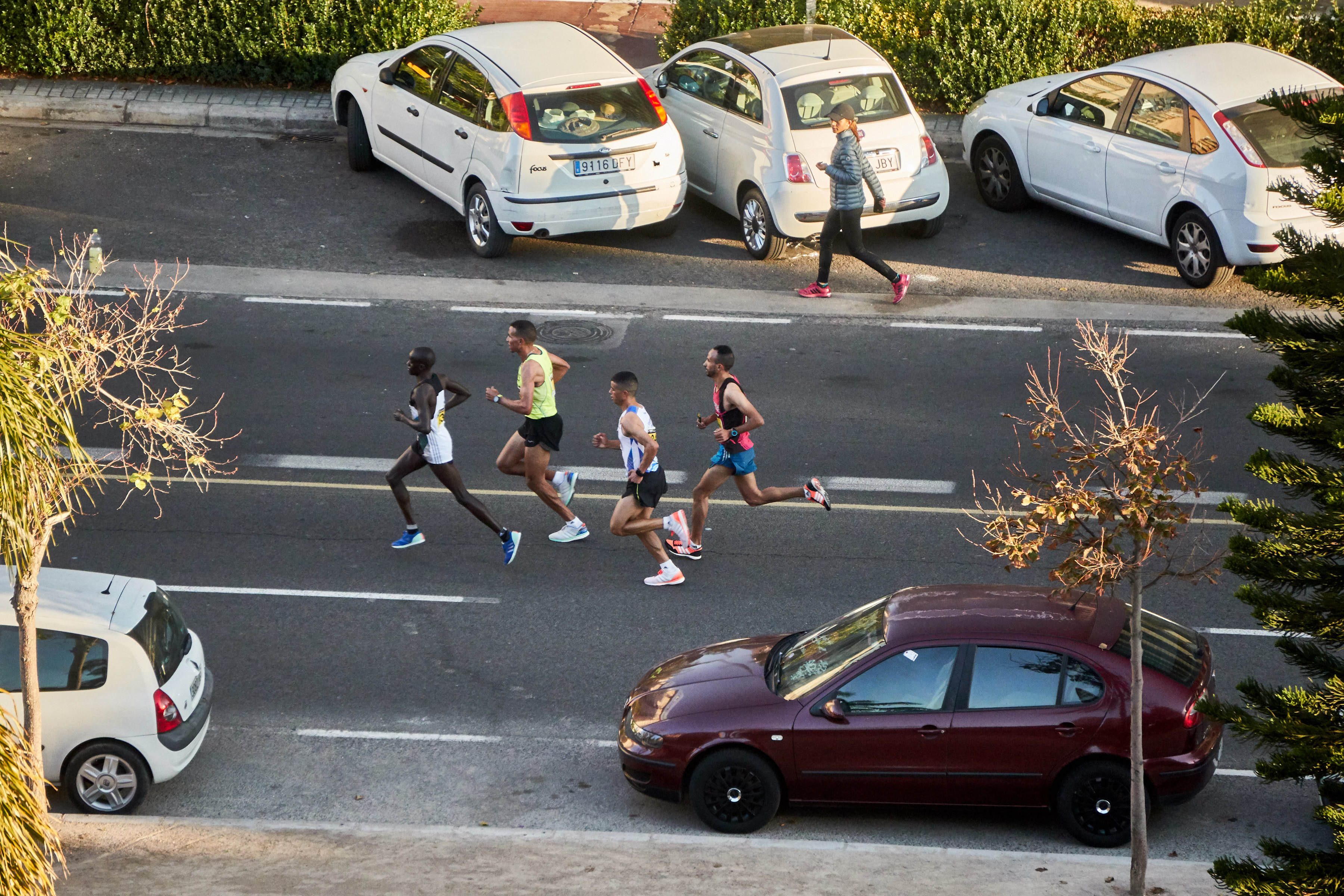 This time I was prepared. I woke up early enough but still there was some very, very annoying music. When I first looked out of the window I saw people that looked like they were stuck in a trash bag with strange antennas. They were dancing to said strange music while a guy on a small balcony was waving at them.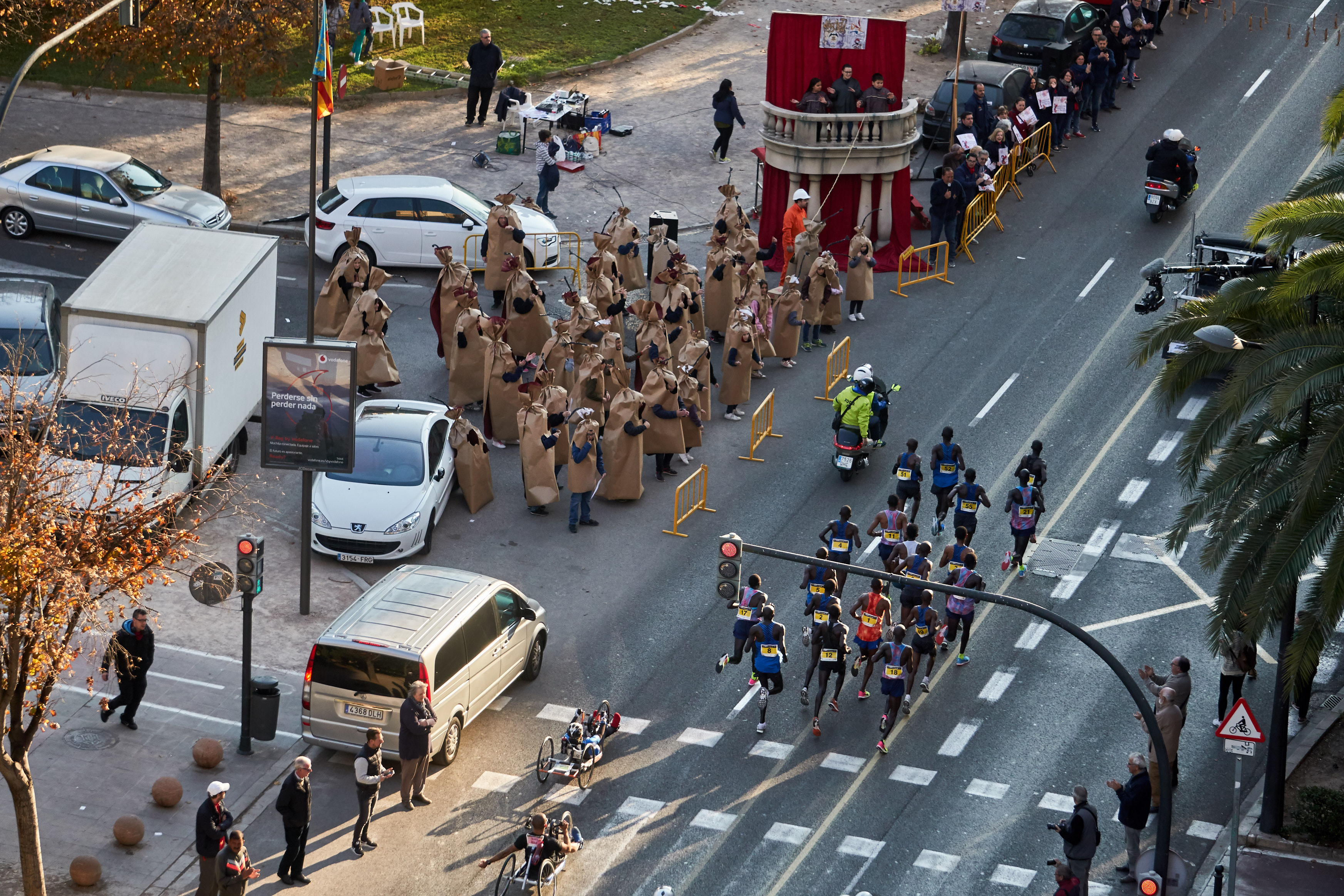 When I later showed the pictures of these to our supervisor at UPV he explained to us what these people were trying to represent. In Valencia one of the biggest events in the year are the so-called "Fallas" where a lot of statues are carried through the streets. Additionally there are a lot of firecrackers and the biggest load of them is fired when the mayor of Valencia appears on the balcony of the cities main square. This is exactly what you can see on the pictures. The mayor on the balcony and the firecrackers dancing in front of it. A very funny way of cheering up people on the second half of a 10k run 😜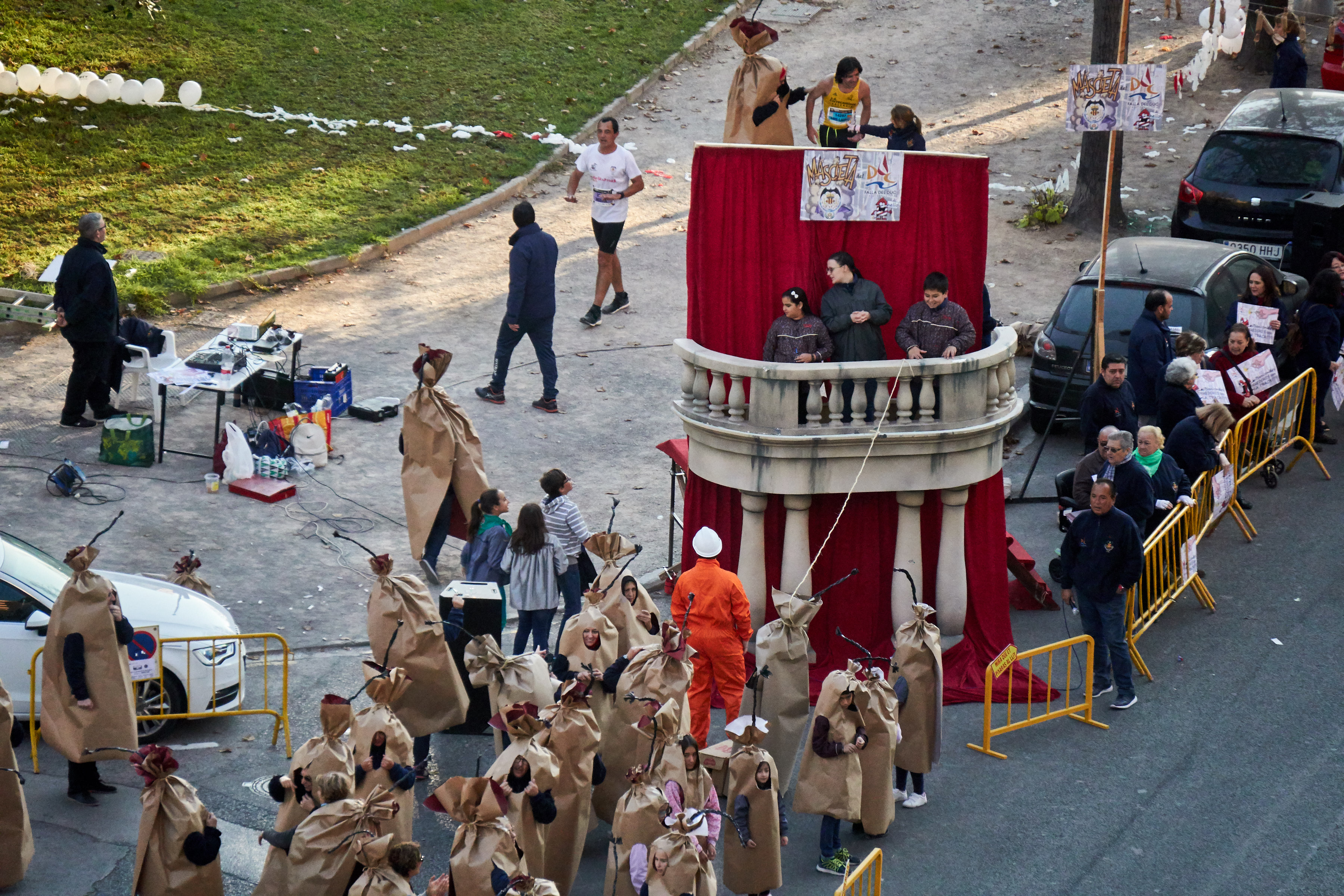 The entire event was of course also a very big media event. I spend some time watching the livestream and then checking when the helicopter on the stream was over my head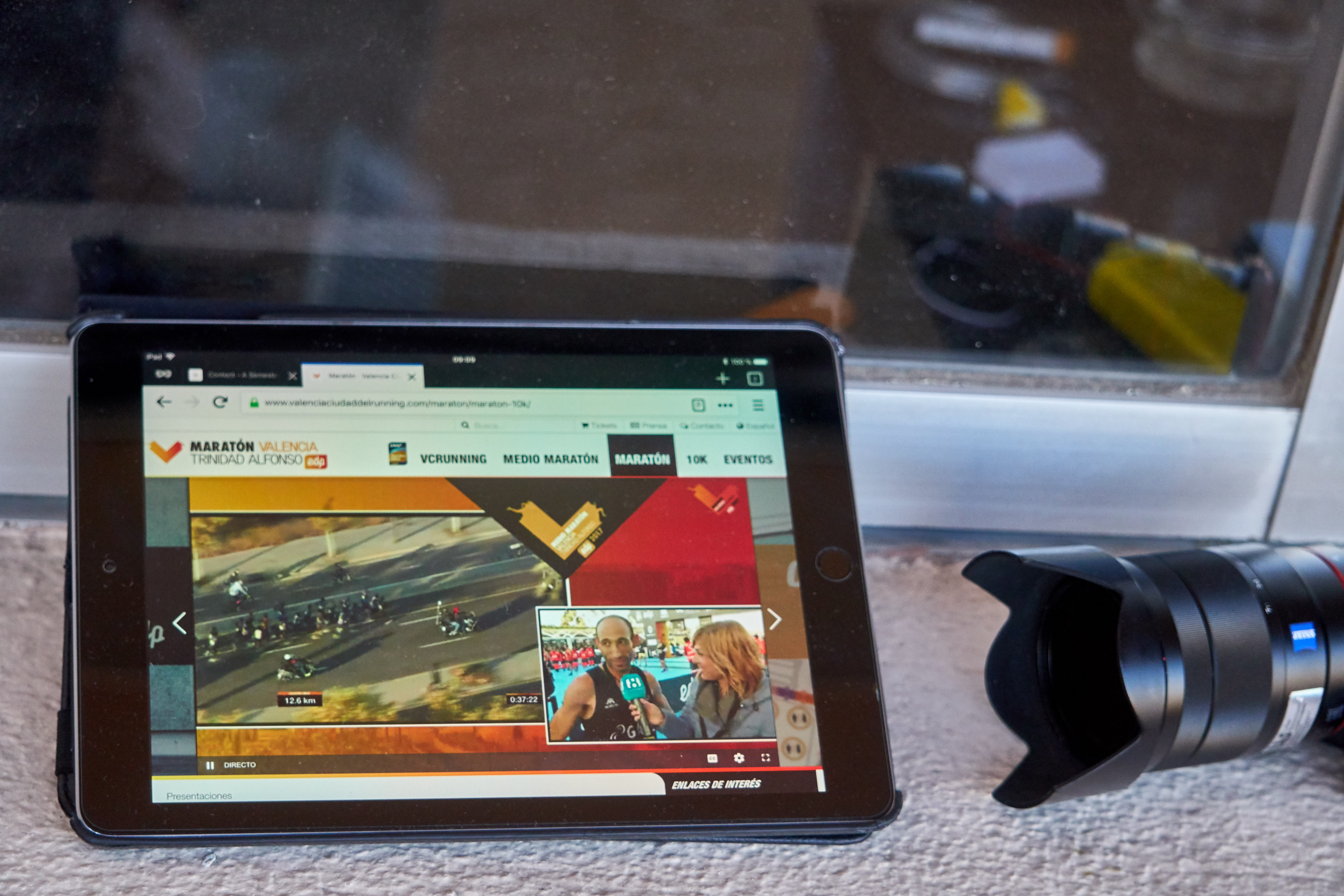 As I woke up early enough I was fast enough to capture the leading team of men and women in both directions, first I was checking the livestream and then I jumped out of the window (landing on my balcony of course =D) and caught them on camera. I even caught the camera crane car in front of them.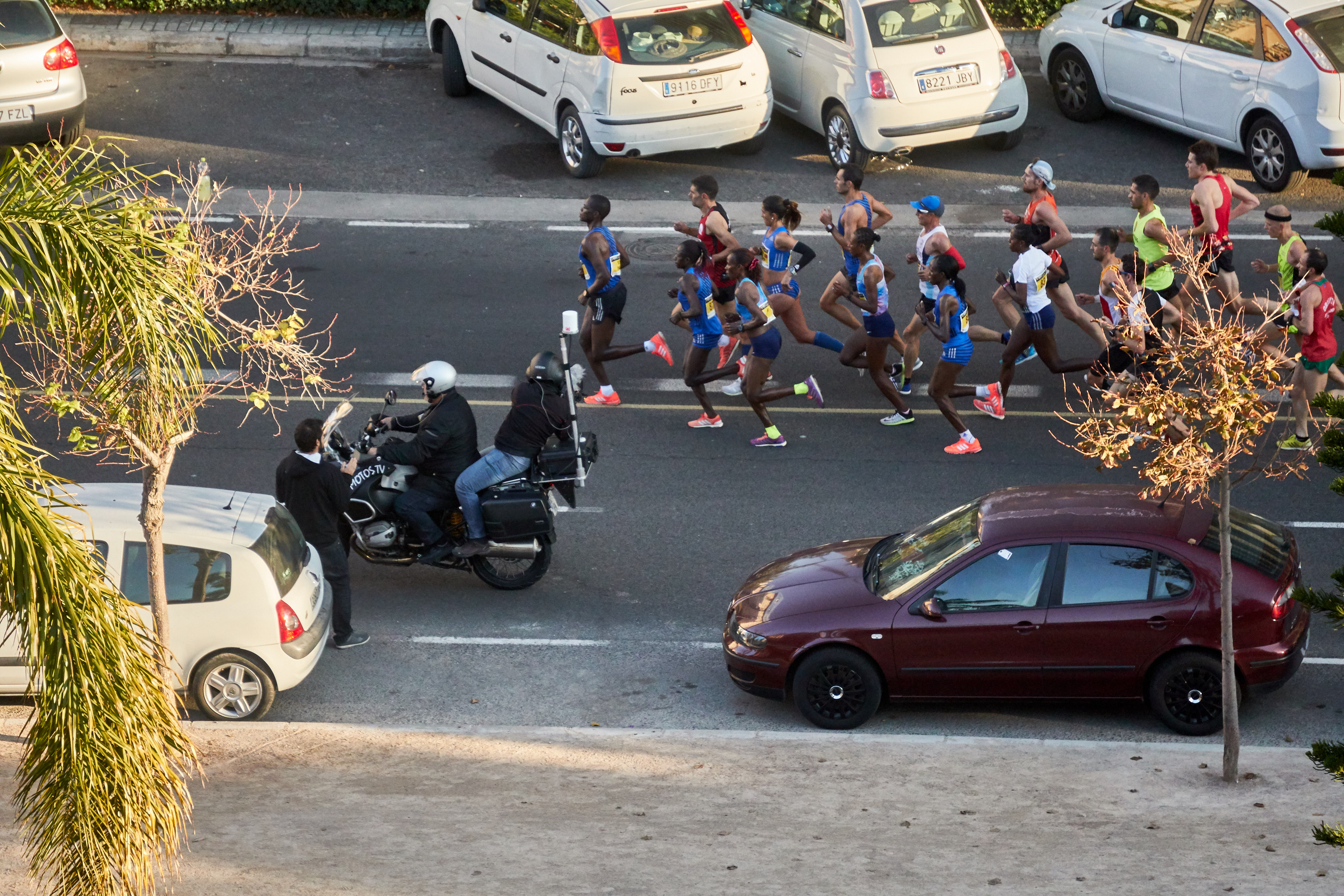 Also a very interesting thing I saw on this one was a lot of people with disabilities participating in all kinds of different vehicles, this was a really interesting and cool feature of the run. Several different mechanisms where used to power the wheels with hands.

I had some great fun standing on my balcony and capturing the exhausted people on some really nice picture. Unfortunately I did not manage to catch Joran, but he scored a really good time at the run.