Right before heading back home to Valencia we made our final stop in Toledo.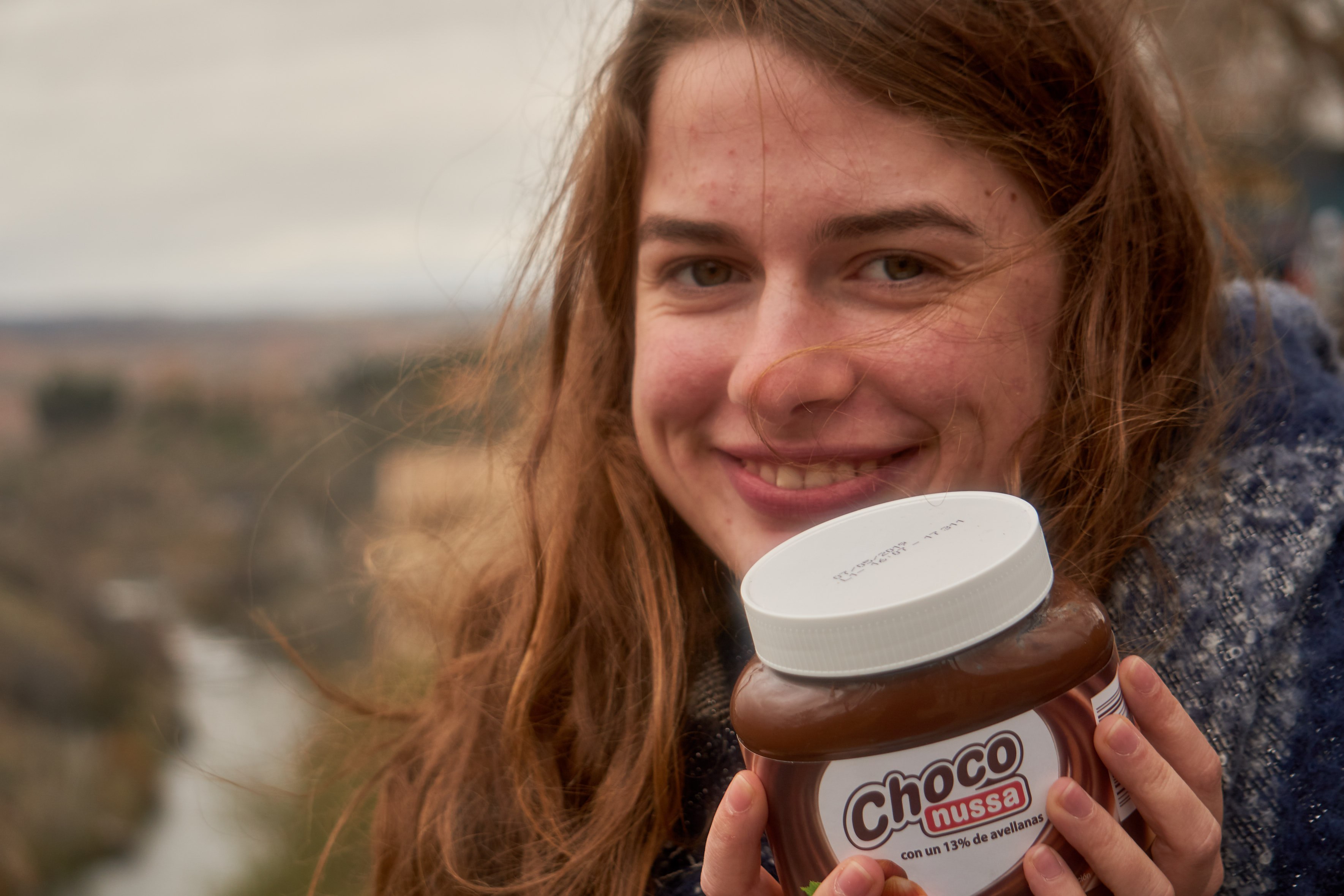 Not sleeping much and leaving early from Madrid left it's marks on all of us as you can see on the pictures. Luckily Johanna and me managed to get some bread and butter and get hold of our Nutella leftovers, which made the morning much more pleasant. And then of course there was the View on Toledo: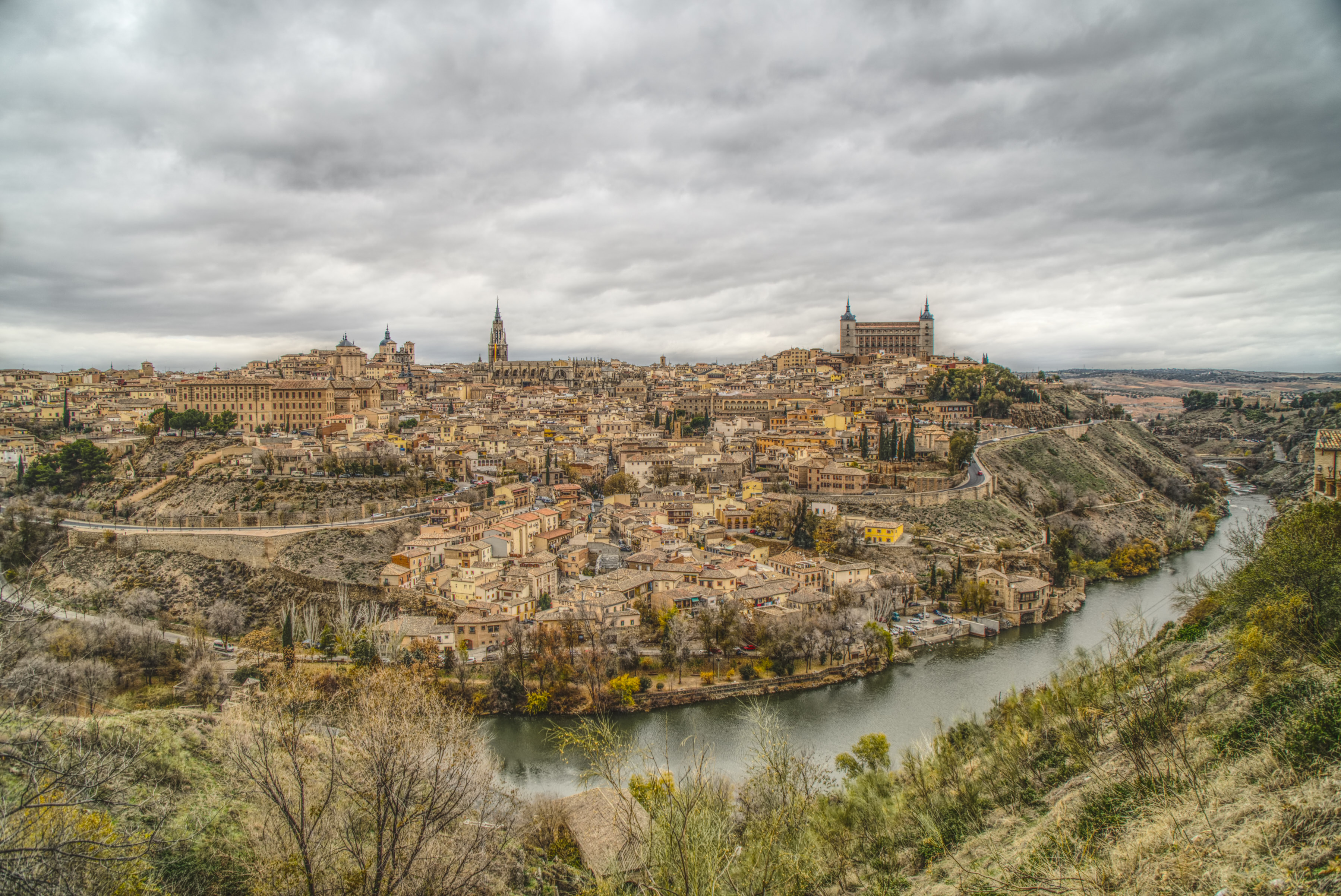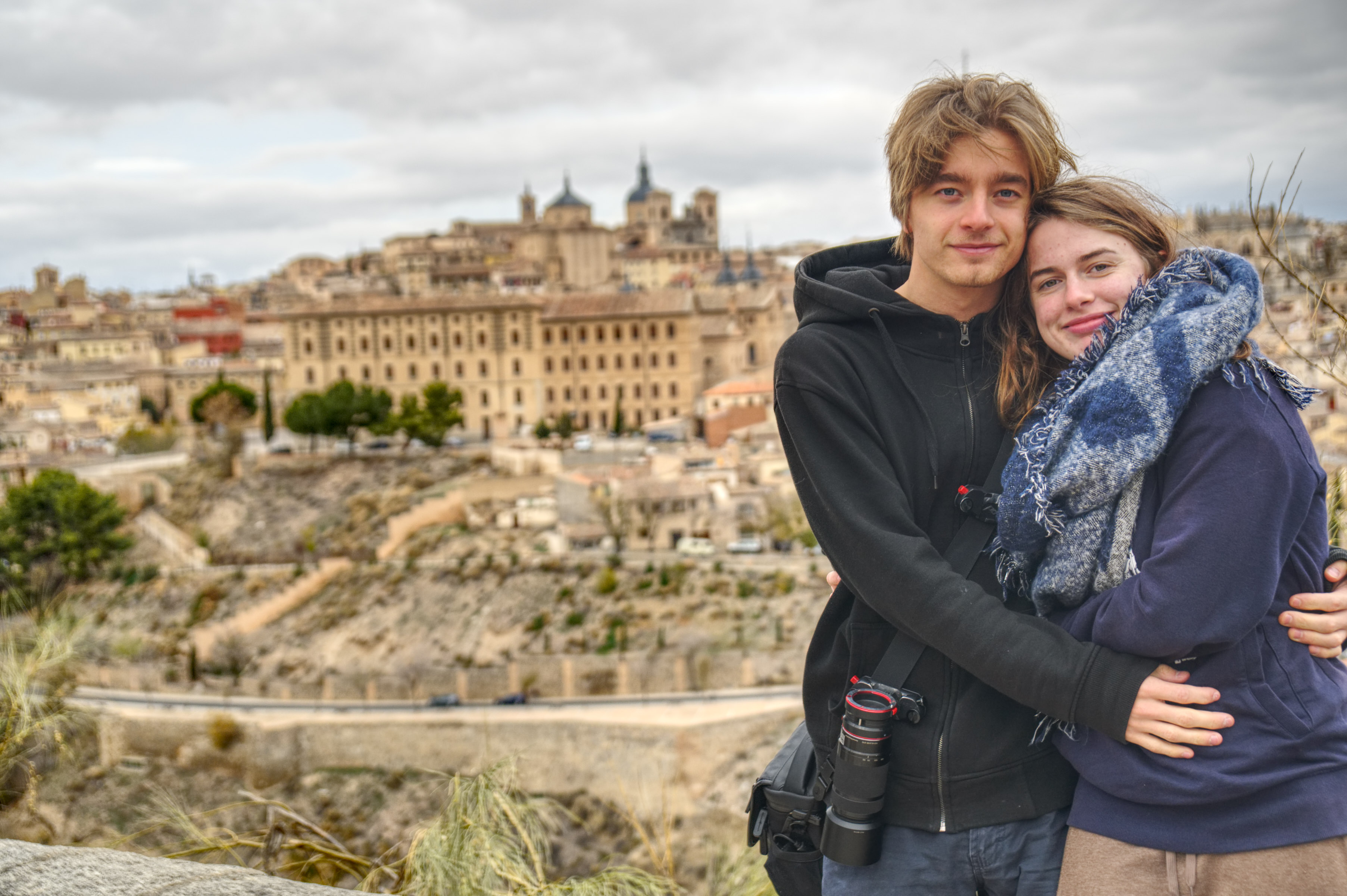 We approached the city which is more or less surrounded by a river bed from a hill that was a really nice viewpoint. I of course had to snap some HDR shots :-).
Unfortunately there was not much sun, that would have been the final touch to make the city shine as I am sure it could! But at least it did not rain.


After taking some group shots we moved on from the viewpoint and approached the long bridge into the city. We left our car in a big parking lot and started our way over and up the hill. The bridge somehow reminded me a lot of the big bridge in the beginning of Legend of Zelda: Twilight Princess, probably because of the stones and their colors.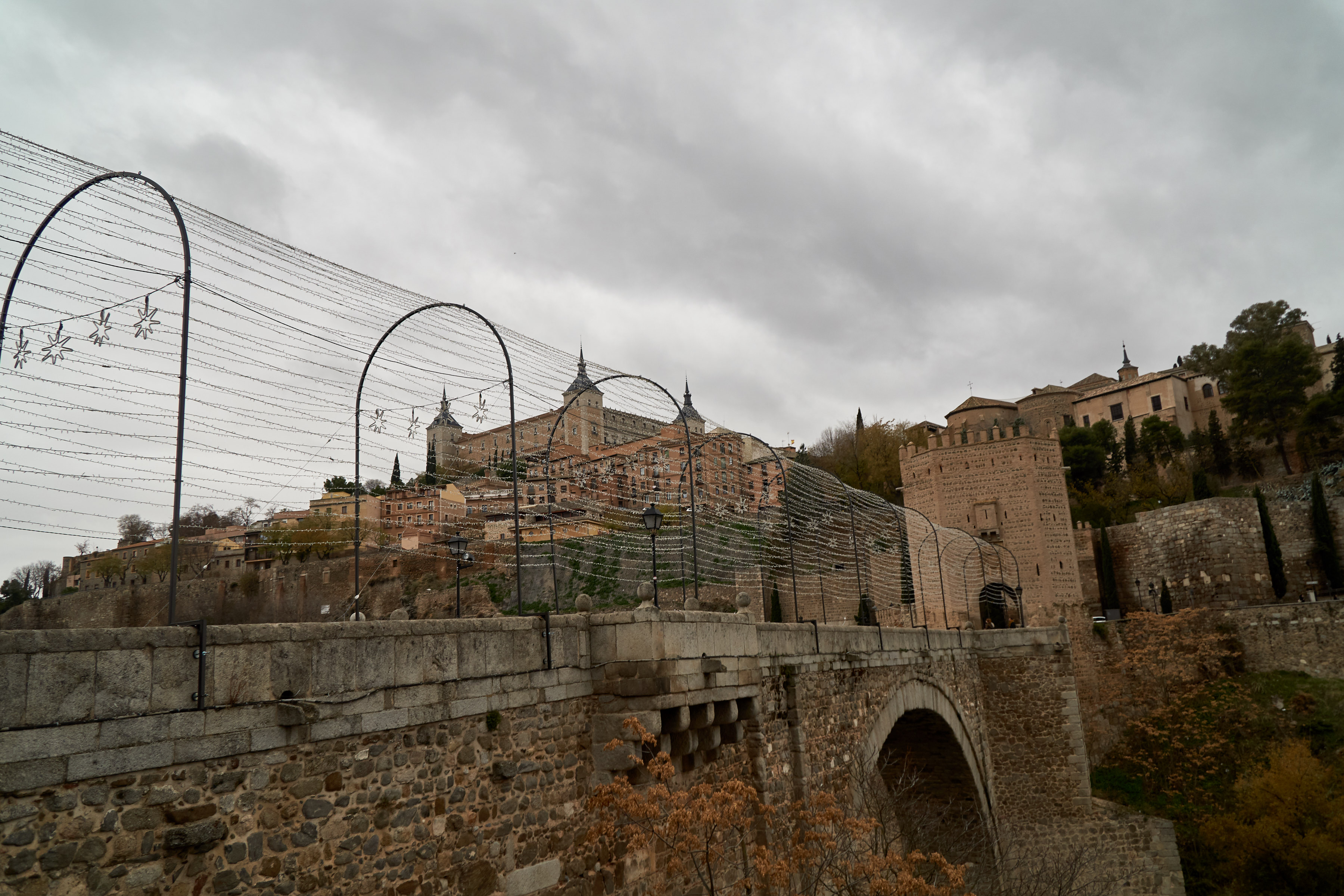 Toledo is a very small city on a little mountain. There is a very defined physical limit to how much it could grow, so it had to stay small. Back in the days it was probably very hard to get into it, since it is basically a fortress in itself.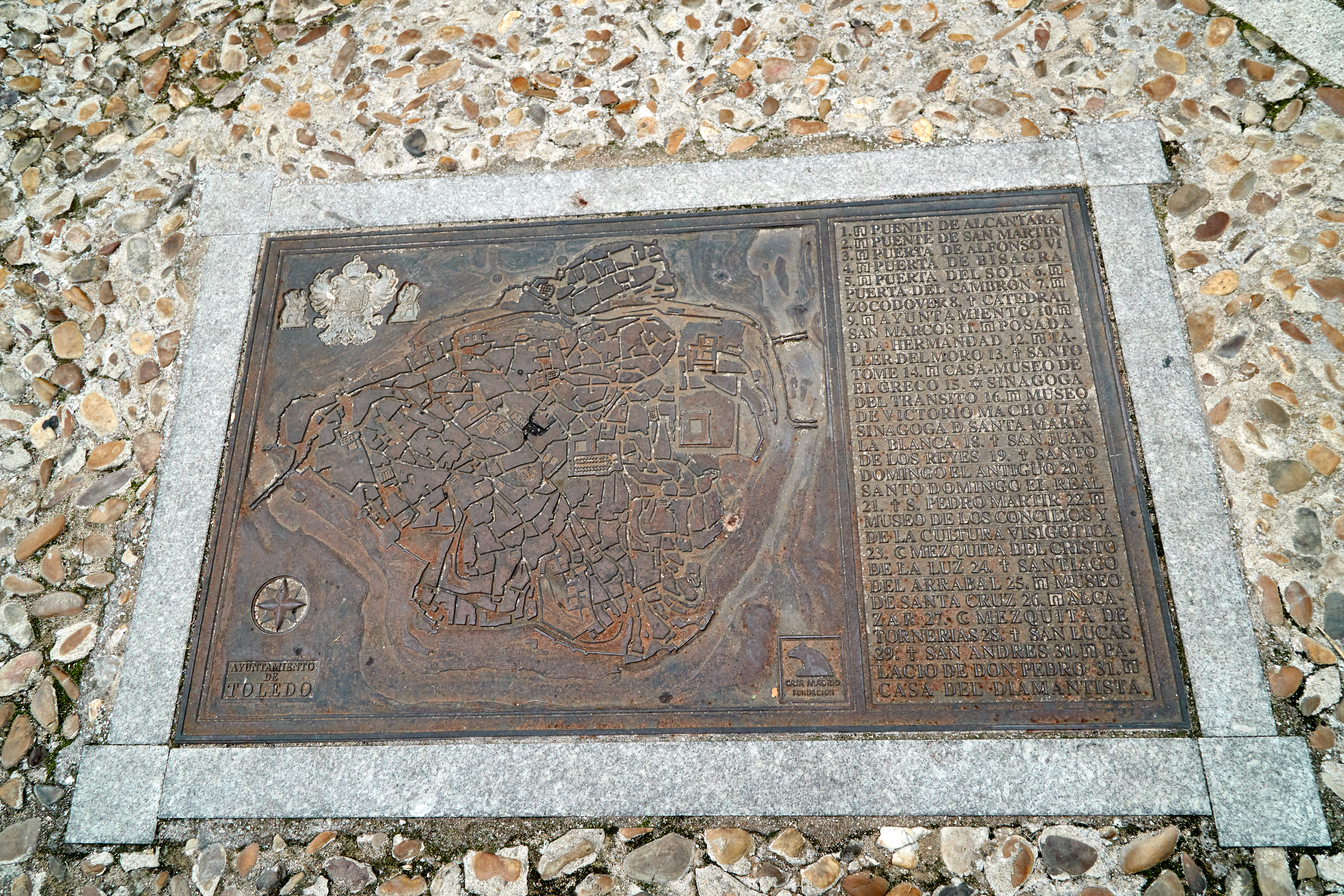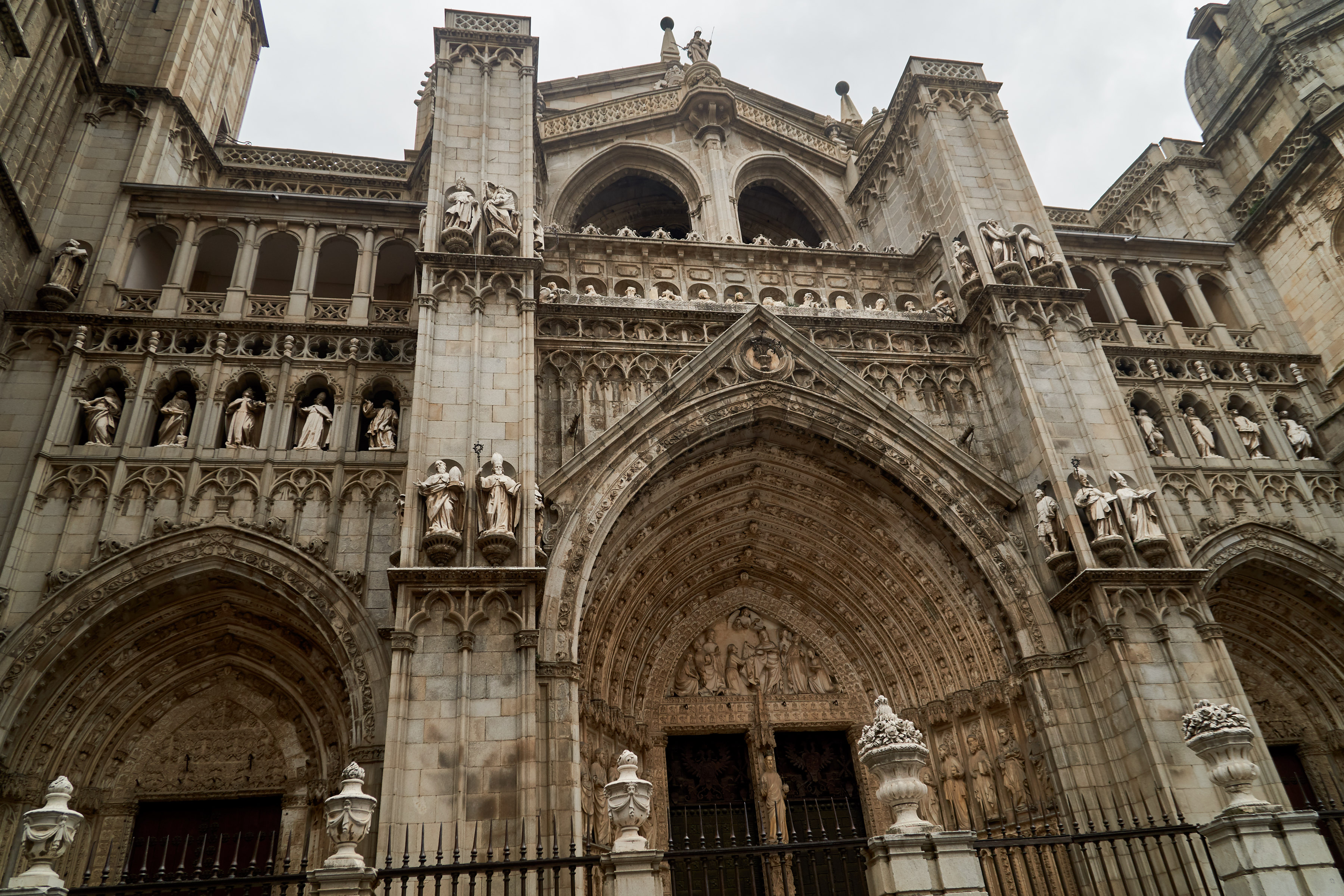 The other side effect of this is that the city is very proud of its many sword smiths and artists. In probably a thousand and one shop you can buy various Objetos de Arte Toledano. (Here is a promotional video of the store we saw in Madrid)

After wandering around for some time and checking out sword stores we found a tiny Christmas market. It was very different from the one in Madrid, and most important of all: THERE WAS GLÜHWEIN 😁🔥🍷 (Sorry that's the German word, here is some knowledge!) Unfortunately I was so happy about the nice beverage that I did not take any pictures of it 😅.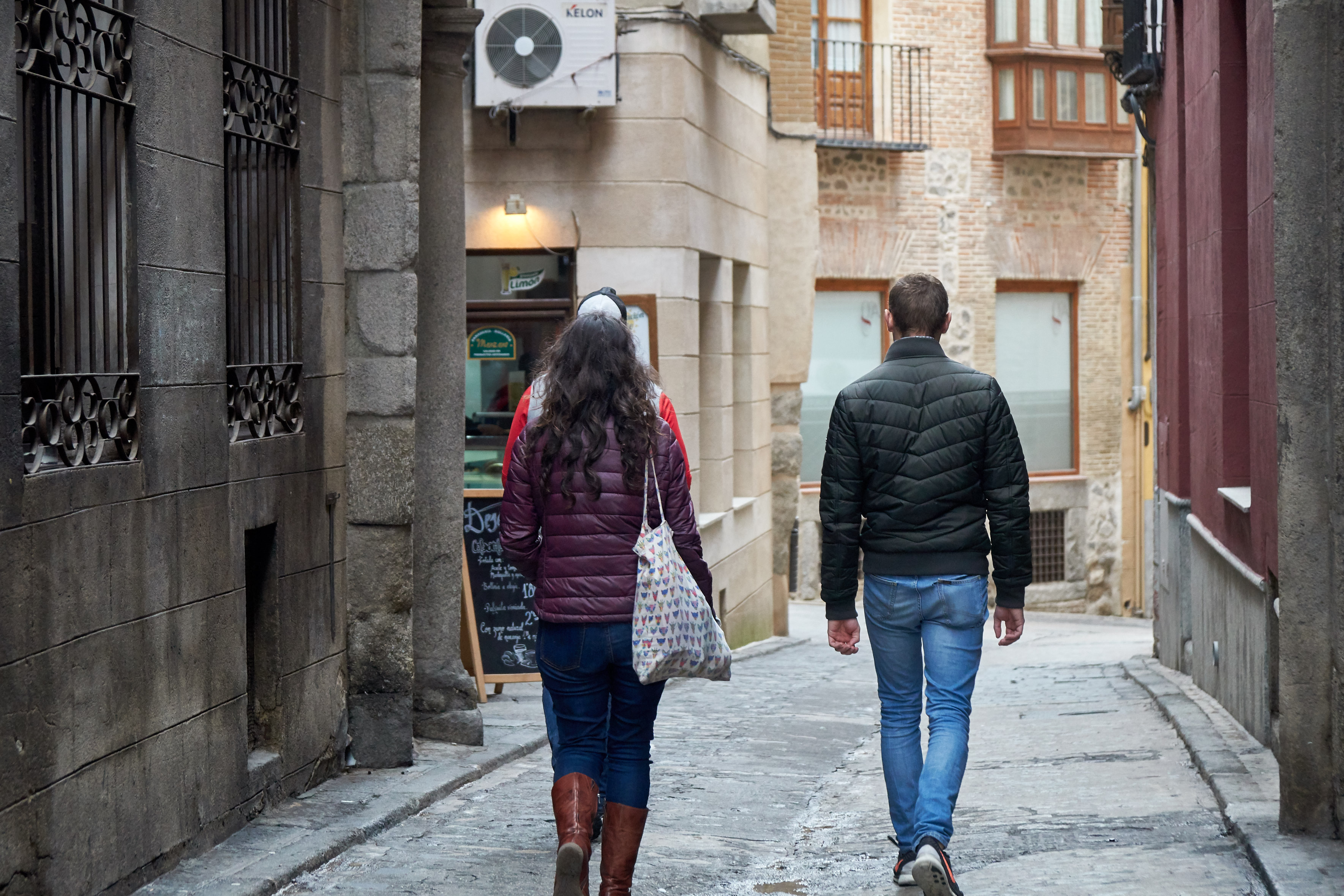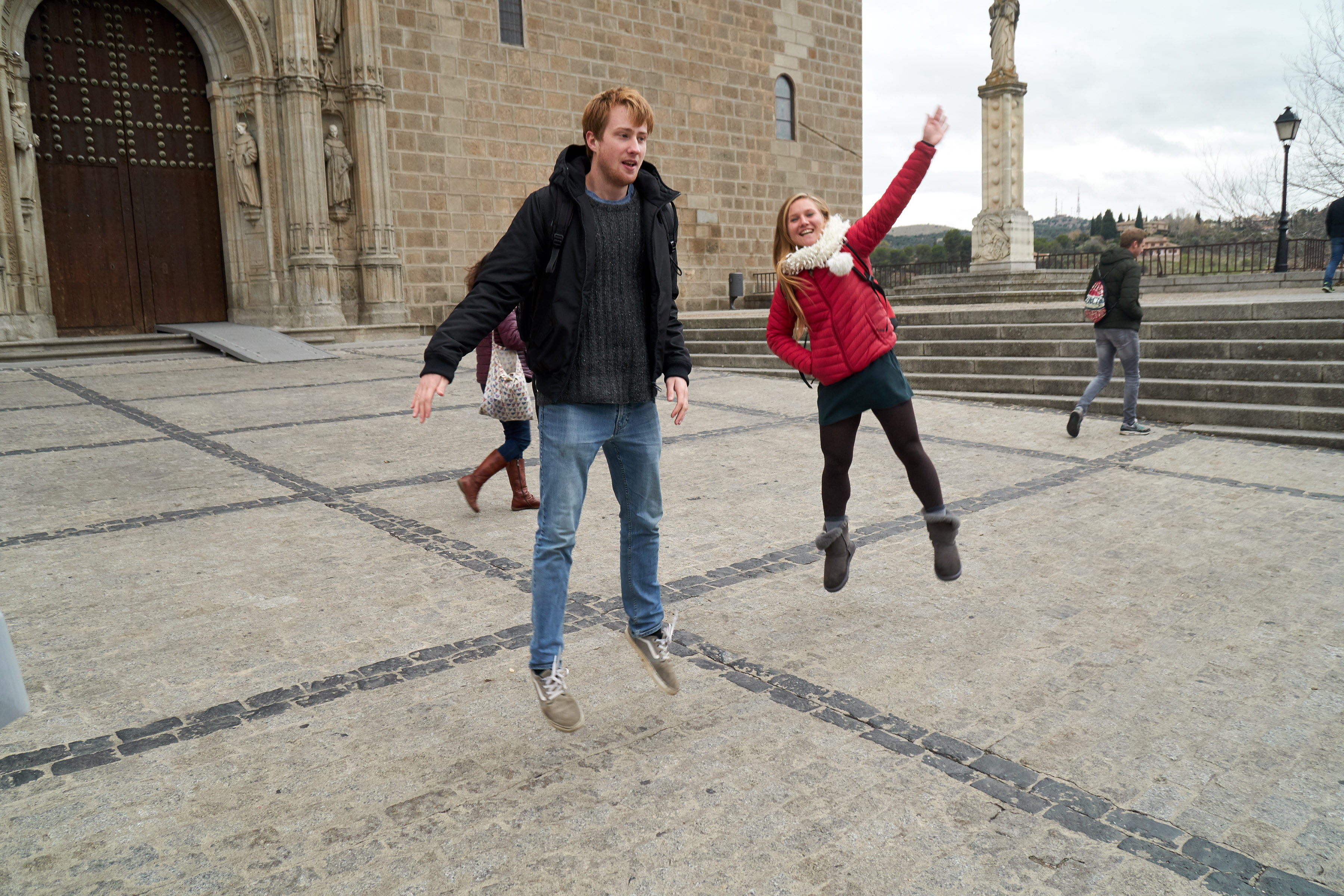 Then we went on to have some pizza since apart from the little bread we bought we didn't even eat proper breakfast, and it was already after 13:00.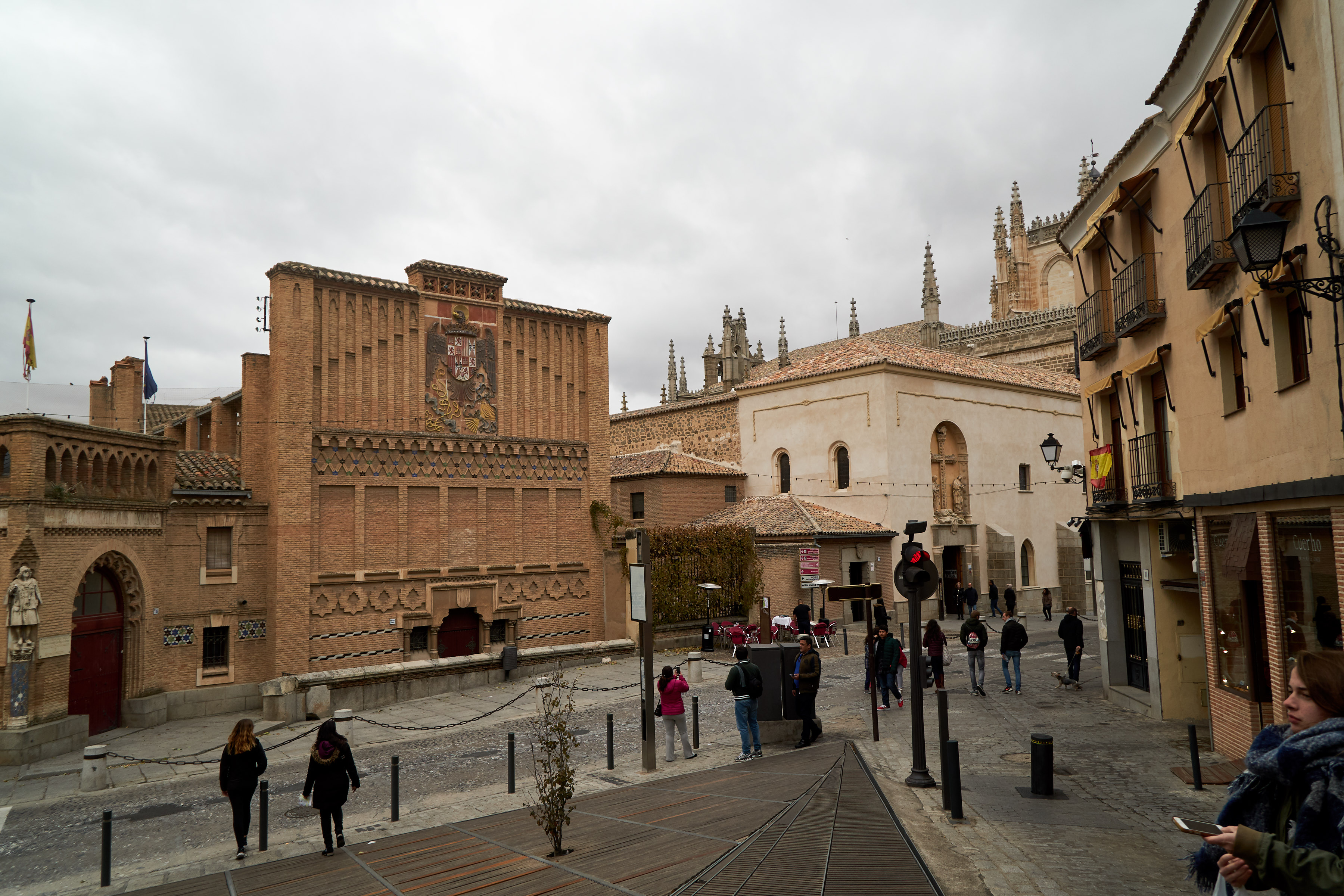 After our lunch we all wanted to buy a few more souvenirs and postcards before our roadtrip finished. So we did and in one of the stores we found something funny. This store was built over one of the cities historic wells and you could go down for free, so we decided to check it out.

While we went on Kasper kept complaining about my HDR editing and that he could do the same with a simple filter on his phone (let's say he could achieve 60% results to be nice 😜). So we decided to do an unedited photo challenge. I went for some simple but detailed motives. Here are my two entries. But since we never compared the results I could not resist to increase the contrast just a tiny little bit, trust me it is not a lot!

Then there was another thing: Johanna usually takes pictures of walnuts in front of cool buildings or places. She even started the hashtag #nuttypics on instagram. So I took some nutty pics as well, Toledo is a great place for challenges like this 😁.


Short before we left Toledo I flew my drone once more. Unfortunately it started raining and that ended the fun pretty quickly. So I just took some more photos.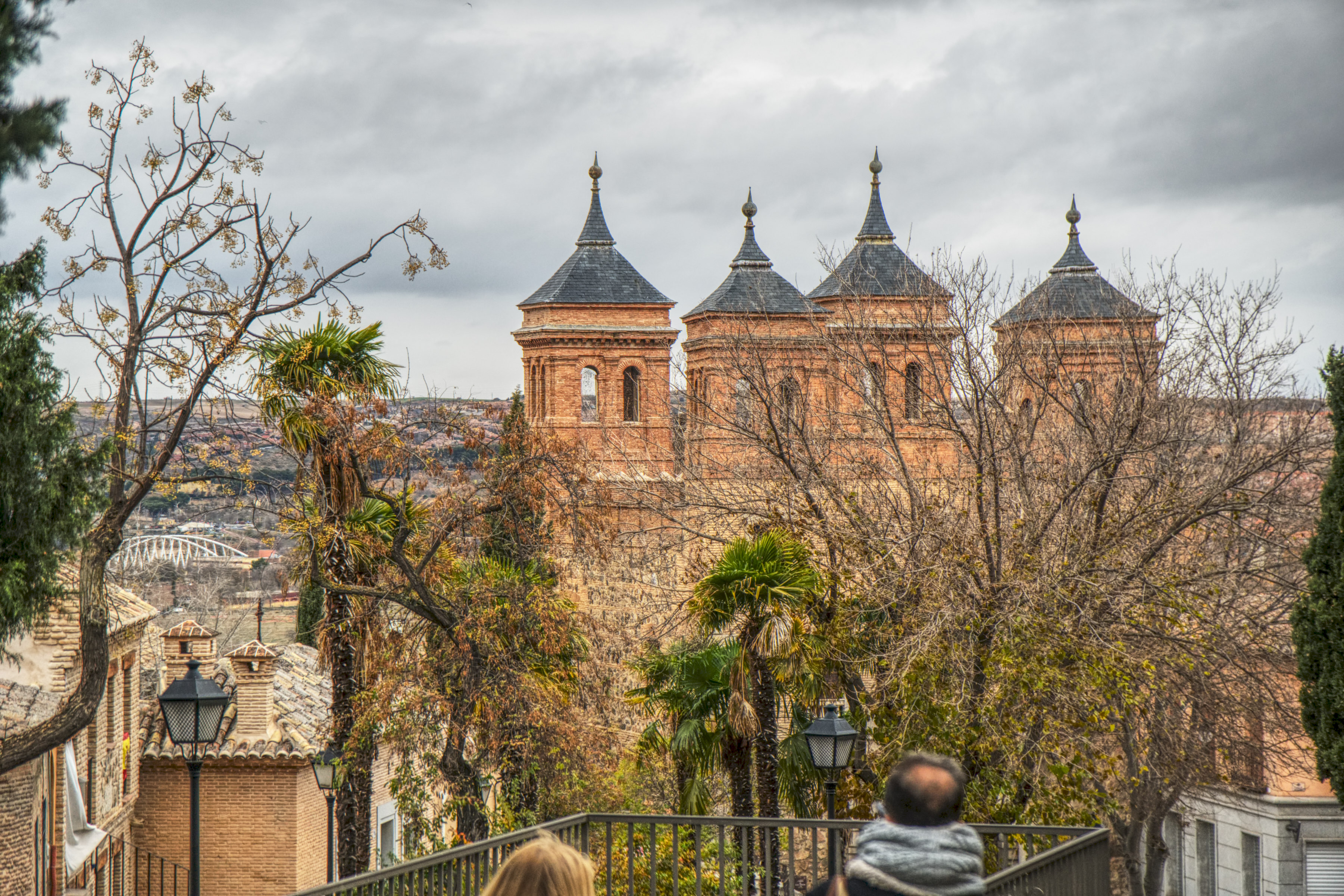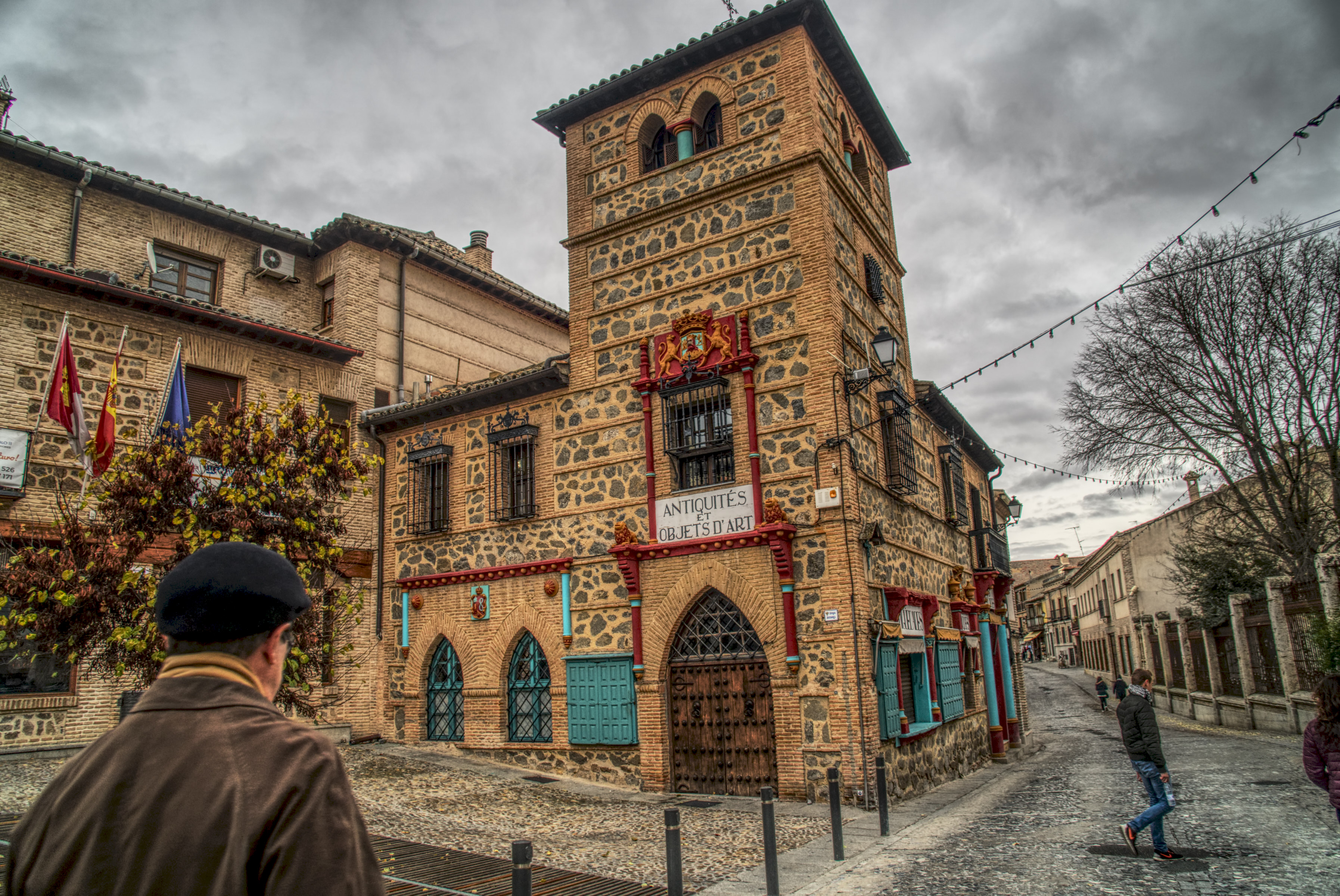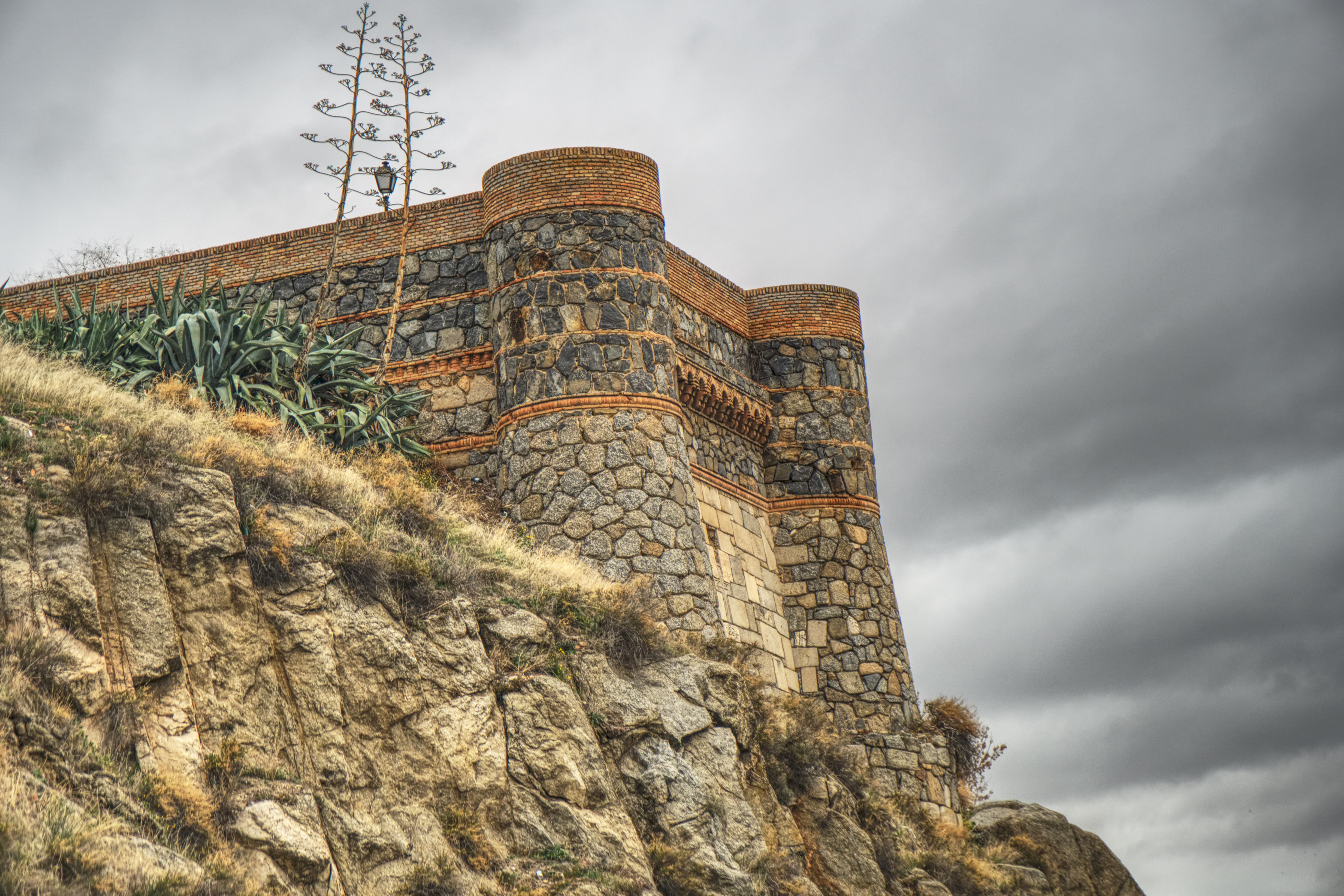 Then we started the final kilometers back home. We arrived pretty late at Dickmanns, our car rental company, but that was all fine. This was the end of our North roadtrip. After all it was really nice to see the upper part of Spain as well and for me it was especially nice that Johanna could join us. Maybe I'll visit some of the cities again, Toledo would probably be high up on that list. I am not sure yet if I will finish the video of this trip, but for now at least the blog entries are done.
Guys it was a wonderful trip, thanks!