Continuing our journey we drove to Bilbao. But on the way we decided to go for a nice stop at a special place.
If you watch Game of Thrones you have probably already recognized it from the title: Dragonstone. Home to Daenerys. But if you are like me and did never start to watch Game of Thrones because everybody keeps telling you you will love it but then it is already more than 7 seasons long well here is a very nice wiki entry about Dragonstone

2,5 hours long was the drive and we arrived while the afternoon sun was still strong. The place was quite crowded with people but it was not too bad. First we went to a little viewpoint from where you could see the complete rock in the sea and from where I decided to start my drone. I got some very nice shots out of this and even flew through one of the holes in the rock before returning. Before I start to describe you what the place looked like here are some more pictures: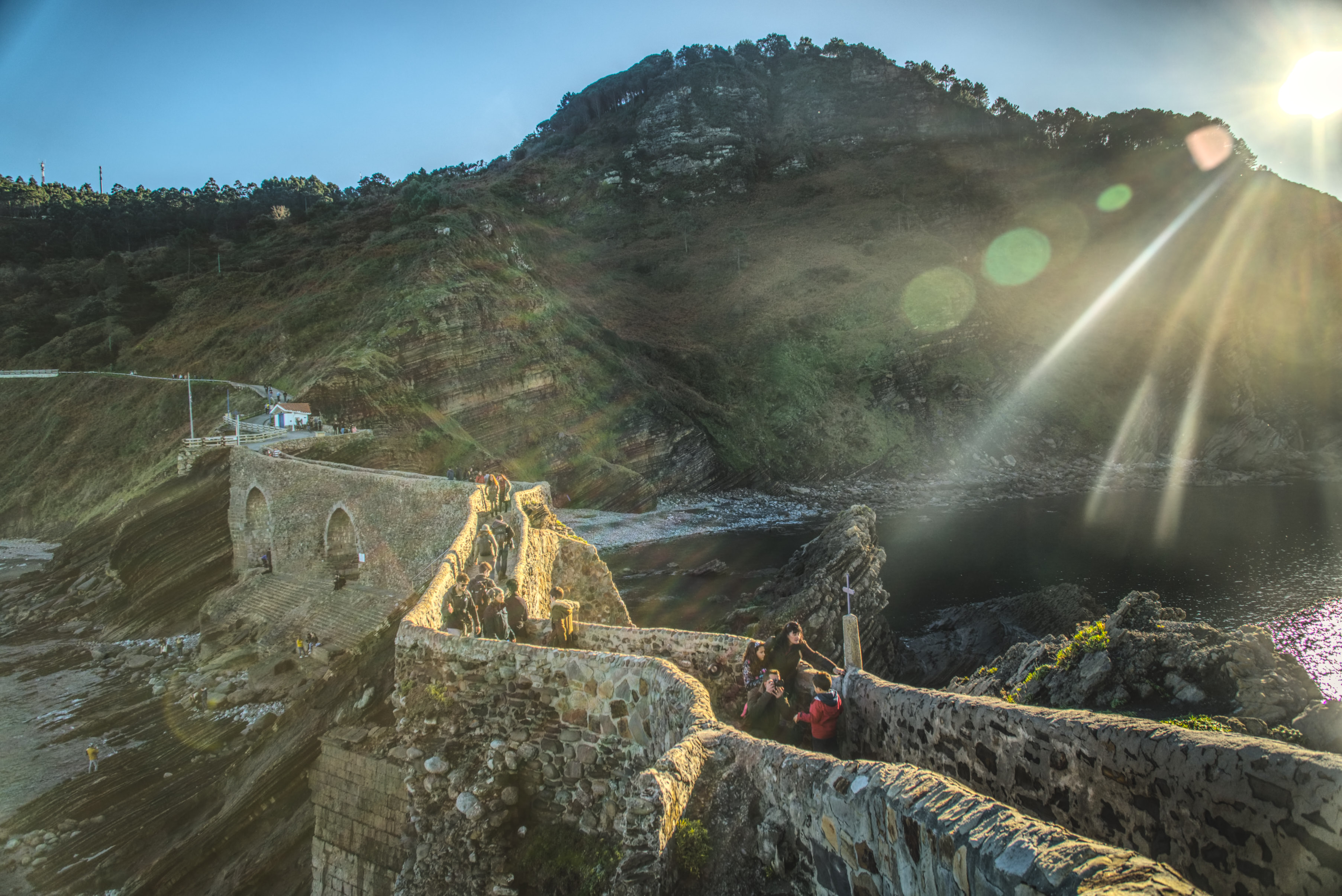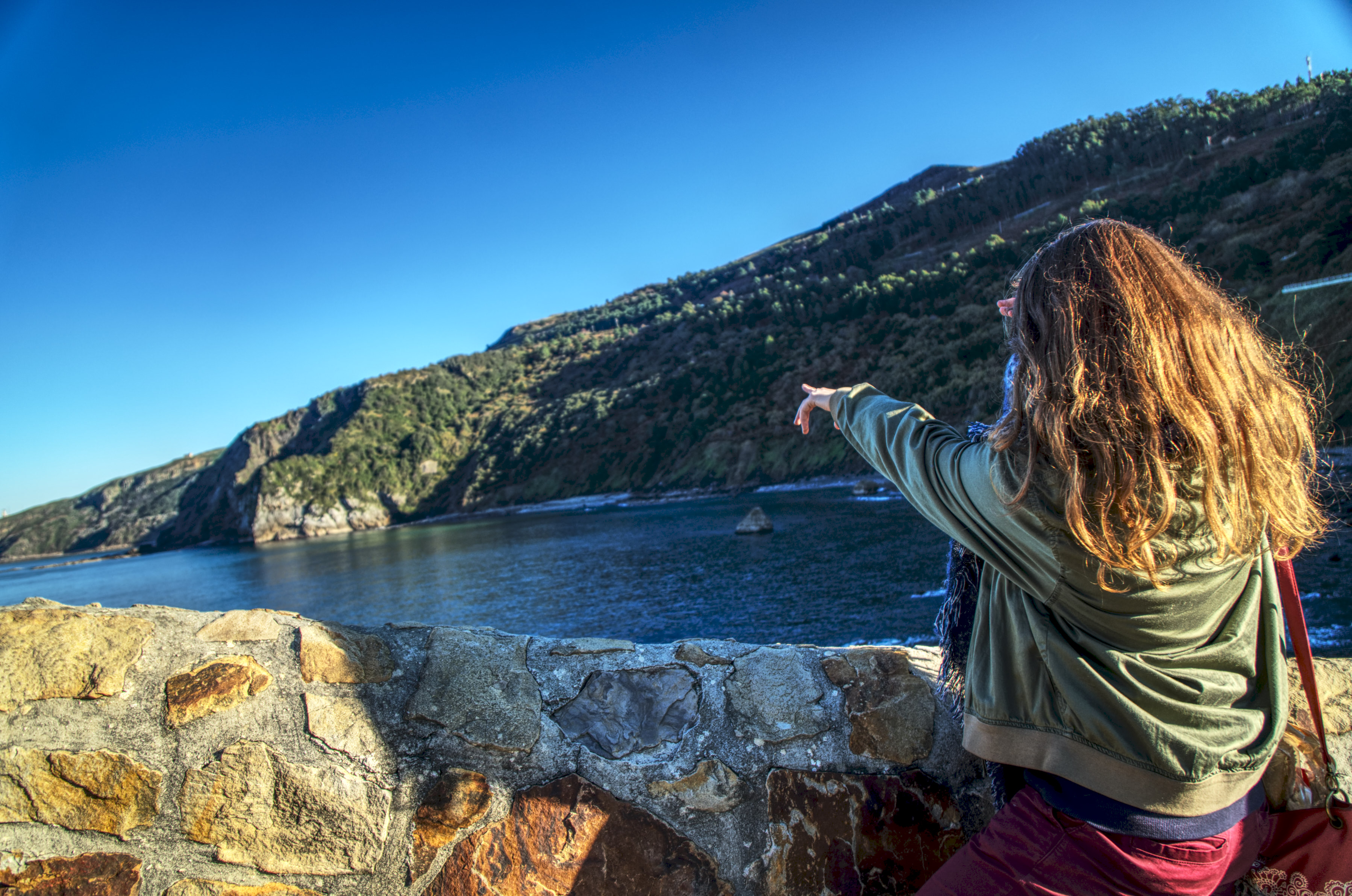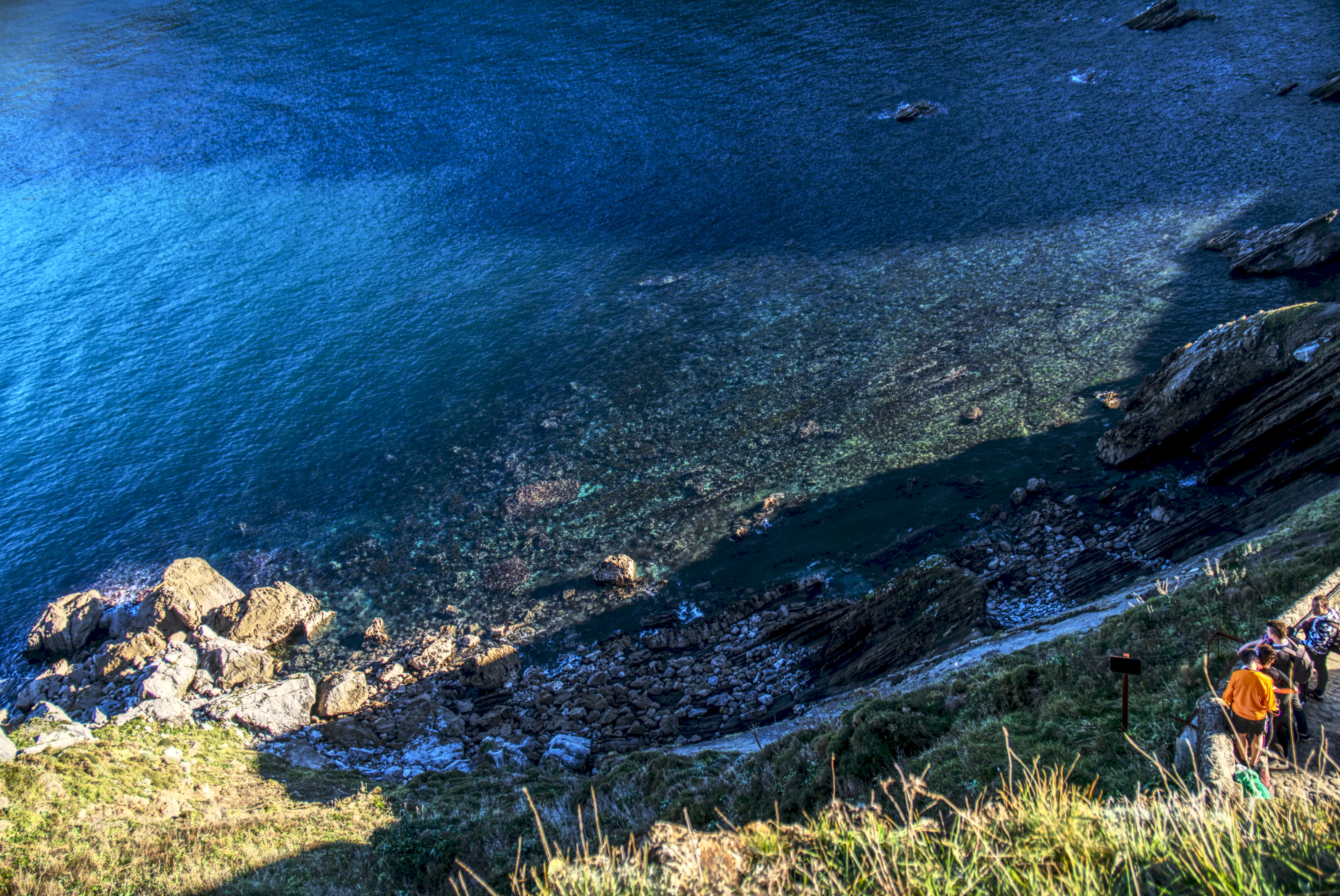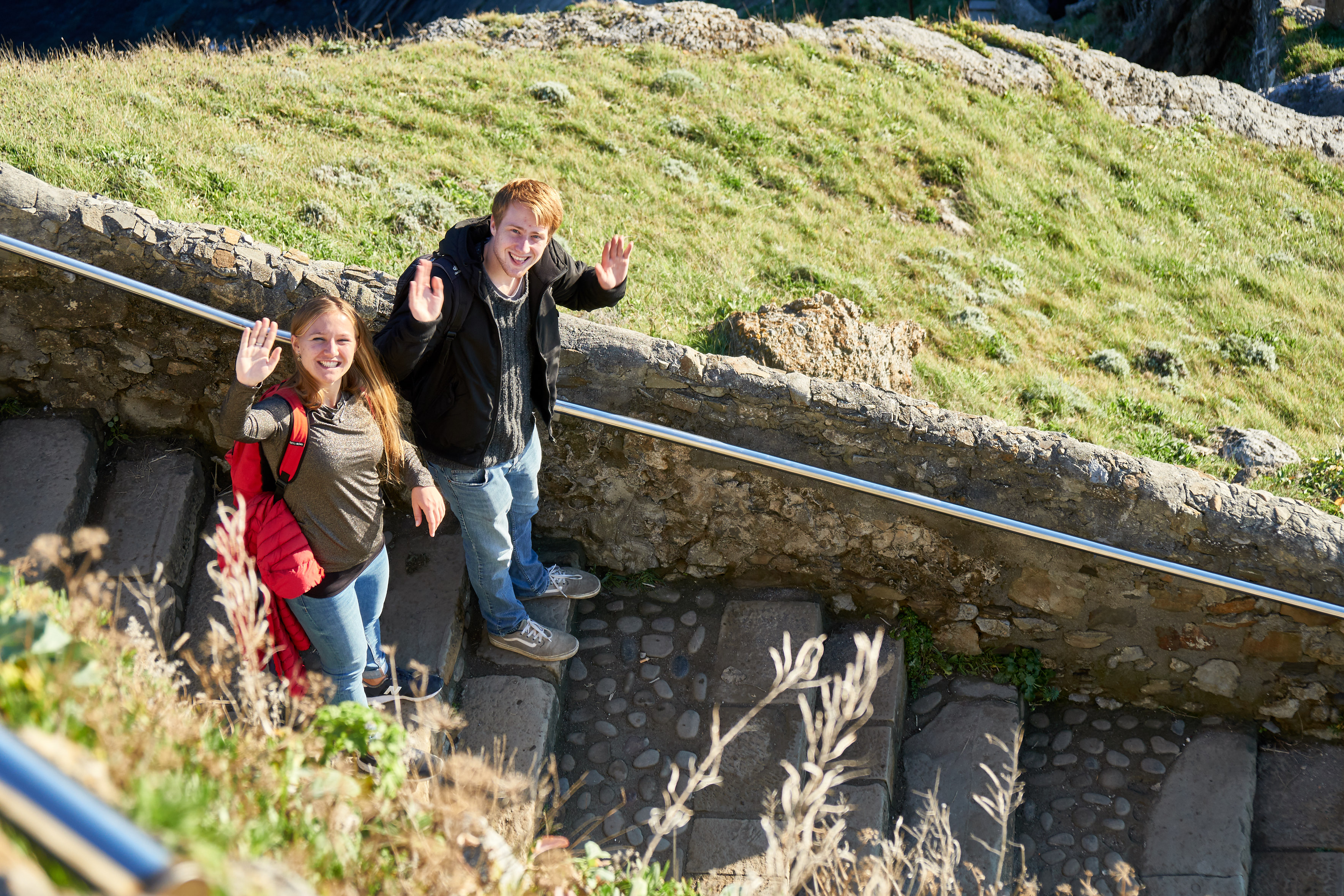 Then we went all the way to the little chapel on top. Before we arrived there we also made a little stop on the shoulder of the rock and we even spotted dolphins out in the sea. Unfortunately they were gone before I took out my drone again to see if I can film them.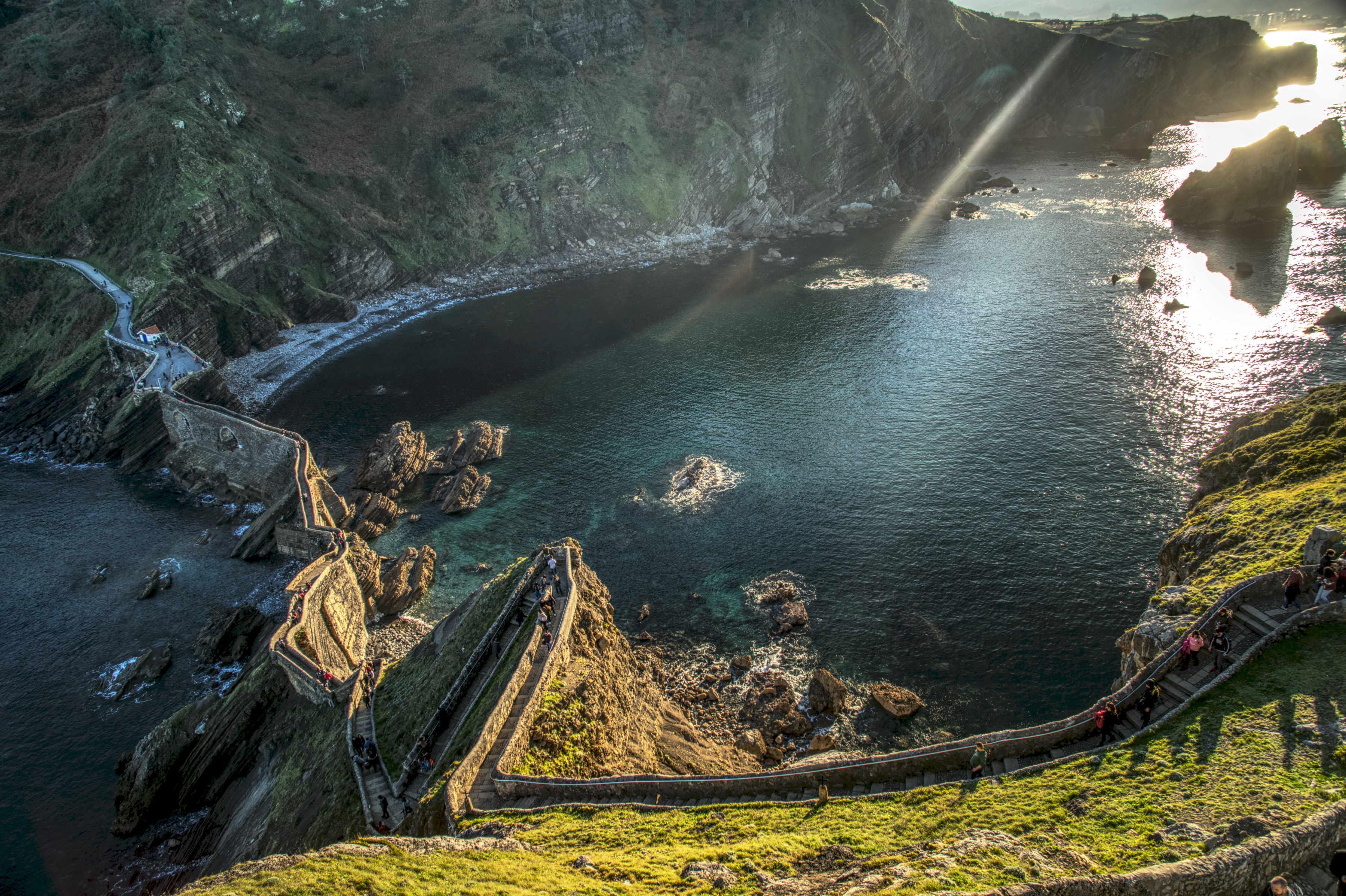 Also there was a bell on the chapel. You could walk to the door and pull a string to ring it, and that is basically what everybody visiting the place did. Even we had to, but standing there too long got quite annoying because the bells sound was quite loud and not very pleasant.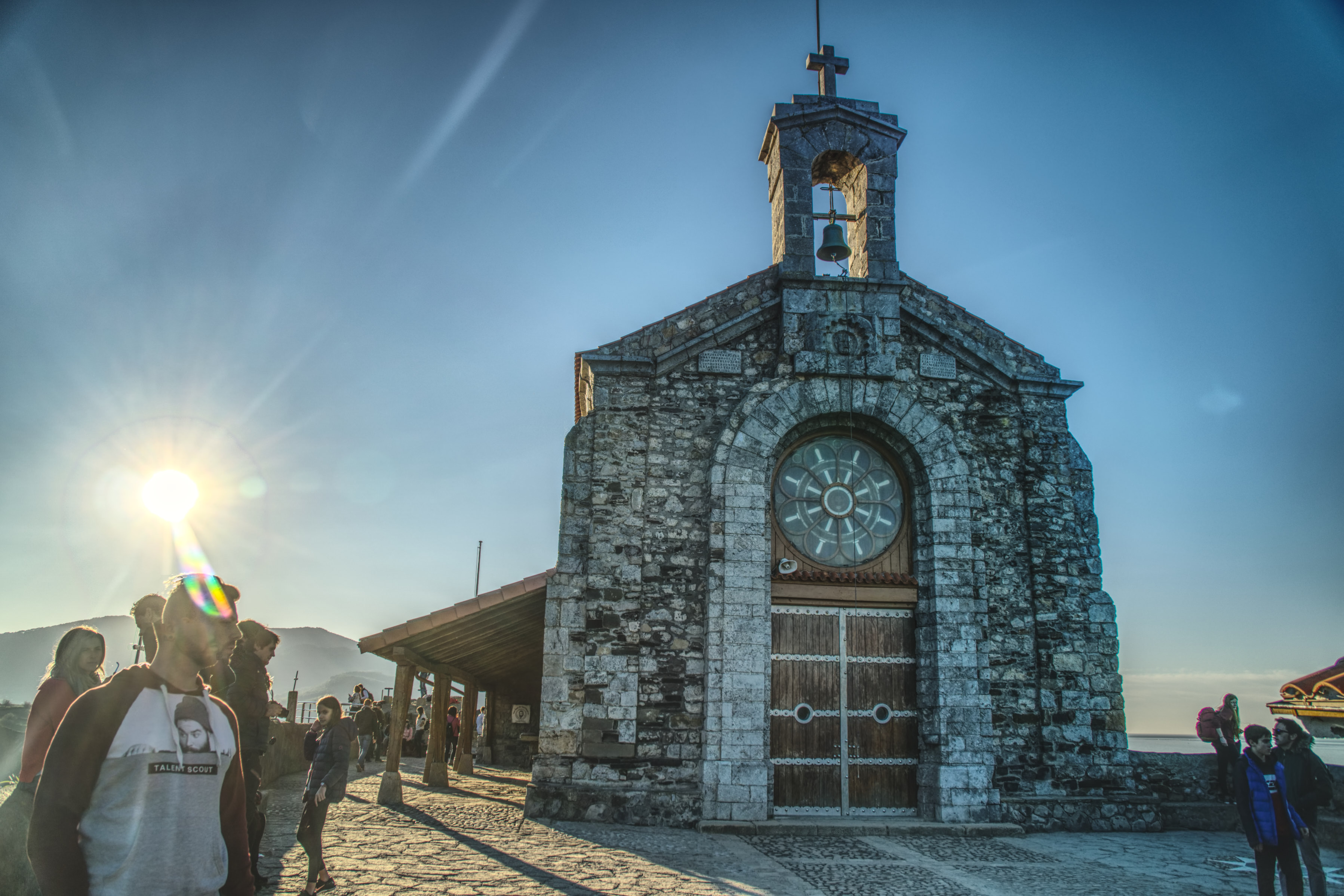 The only existing toilet up there was basically a hole in the ground. It was connected to a little pipe and from there your excrements took a jump into the sea. Of course I also had to document that 😜.

It was a paradise like afternoon, but since we all got hungry after some time we decided to move on to our next stop Bilbao.

The drive took around 40 minutes. After parking our car in a magic parking slot (you can only park there if your car can fly short distances) we got us something to eat and explored the city at night for a little bit.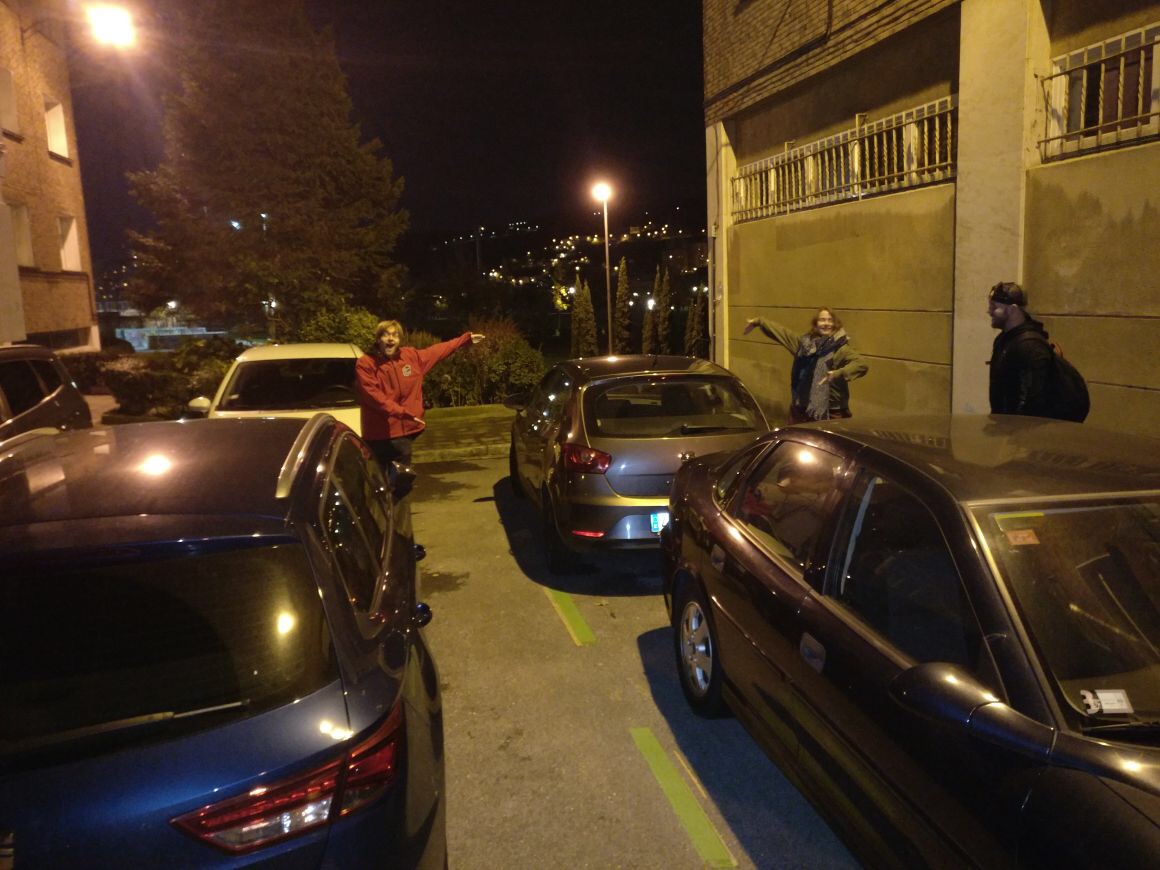 I really have to recommend you one thing when you come to Spain: croquettas de jamón. These tiny croquettes taste really nice if you like ham and they are not too expensive. Unfortunately I do not instagram my food all the time so I don't have a picture of them... 🤔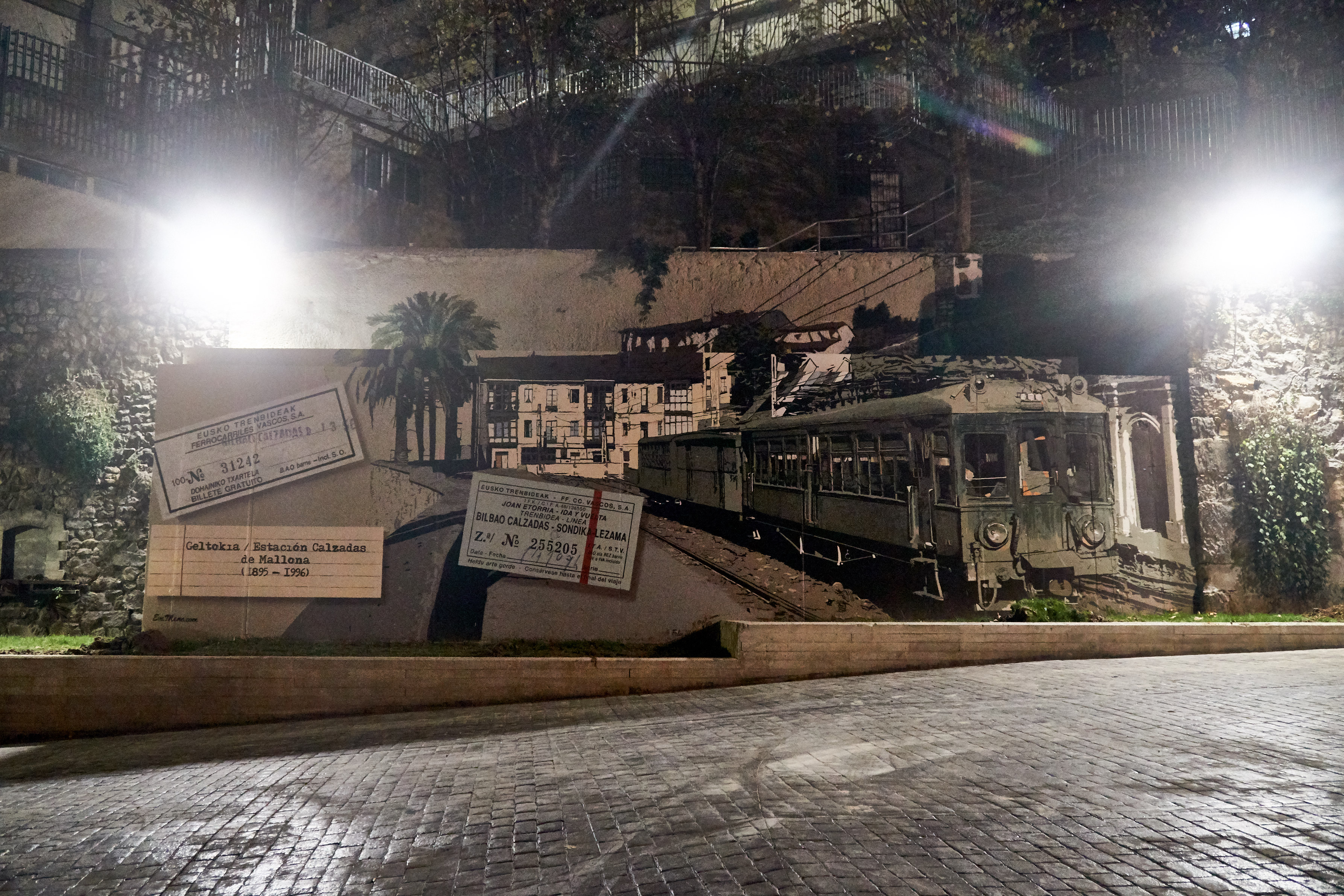 In Bilbao the bus is called Bilbobus, so in case you also like Lord of the rings: this city has you covered 😜. Most of the street signs and things are yet again in Basque and unfortunately we were not able to accomplish our mission of acquiring Club Mate 😐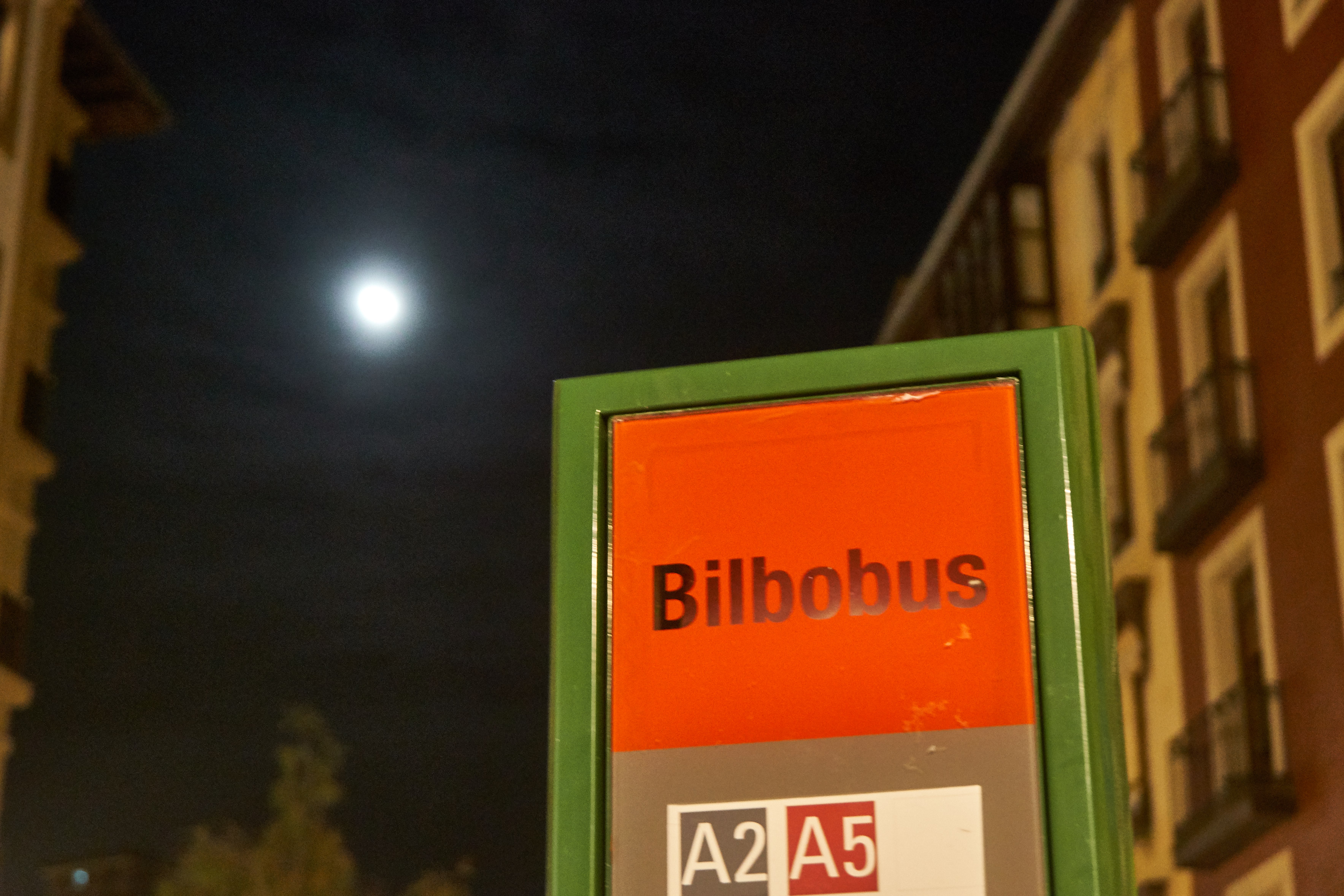 But to get over this defeat we went to a place called Holy Bubbles and ordered some bubble waffles with Jam and Nutella.

The next day we decided to visit another of the main sights of Bilbao: the Gugenheim Museum of modern Art. Since we did a bad job of finding a place to park the car we had to walk for quite some time. On the way I took some pictures. One thing that caught my eye was one of the very modern designed bridges. After seeing the same style of bridge in Valencia, Cadiz and now Bilbao I must say I really like them.

When we arrived at the Gugenheim Museum the just launched a steam cloud in front of the museum which looked pretty cool. After taking some photos half of the group decided that they are actually not too interested in modern art so they did not want to join us.

Michelle, Johanna and me went in anyway, while the others went to check out some of the Christmas markets. Inside the museum there were a lot of different exhibitions. Modern art in general is very, very diverse. form the kliché black picture with a white corner to really nice illusions made from glass, strings and nice lighting. Some things are just not my personal definition of art, but some things are really inspiring. my favorite was probably a disassembled car with all it's parts hanging from the ceiling, to make it look like an explosion view.


We spent the rest of our time also checking out Christmas markets and then we went on, before we left the city, we made a short break at a viewpoint to look back over the city. Also Honza wanted a nice picture with the Czech flag.