Part three of my roadtrip coverage: Coming from Malaga we decided to go to Gibraltar and also make a stop in the small city of Marbella.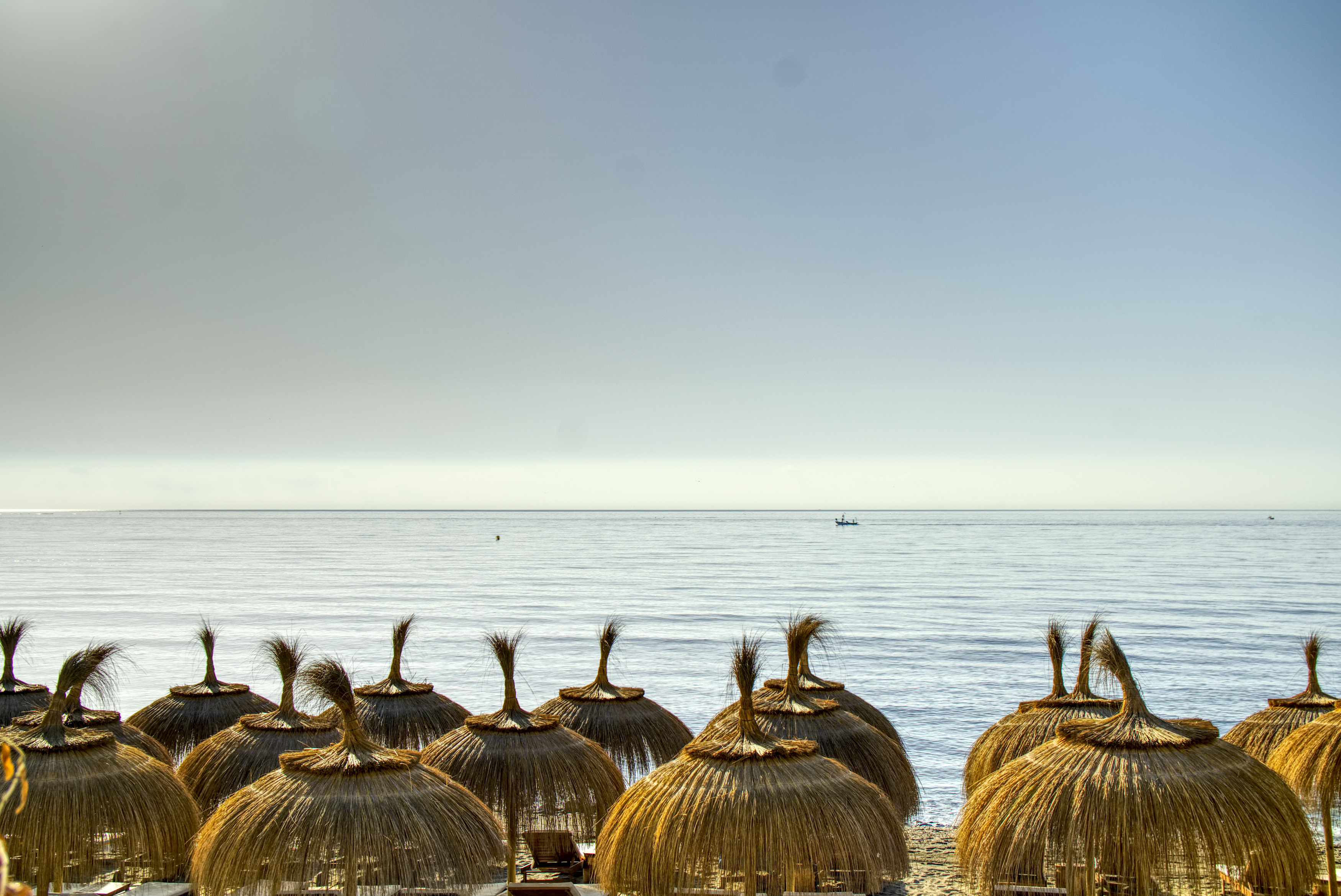 Marbella is a very small but beautiful city with a very nice sign when you enter it. We went through the city, had some delicious churros for breakfast and then started to explore the beach. Of course we also bought some cards as we did in every city till now.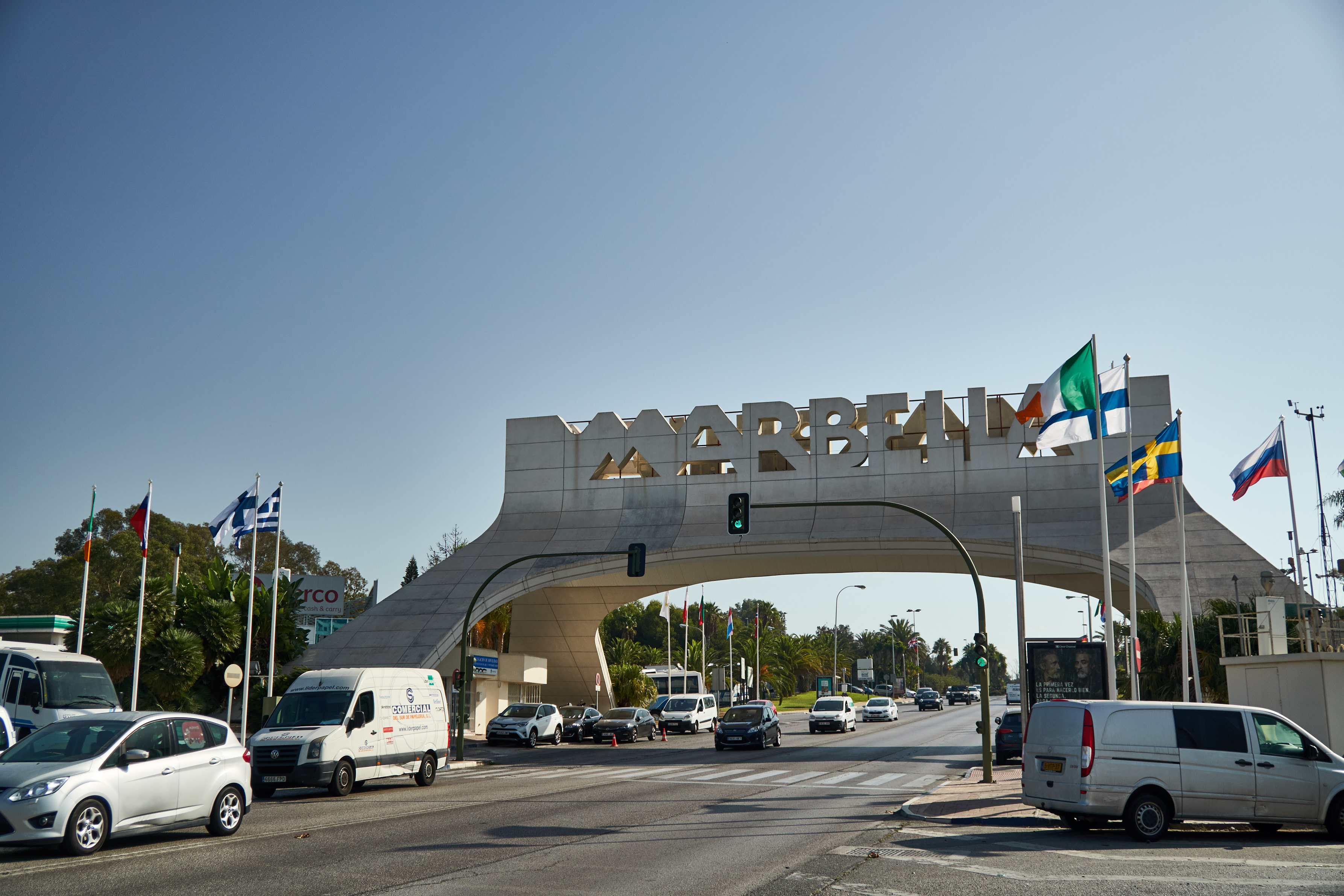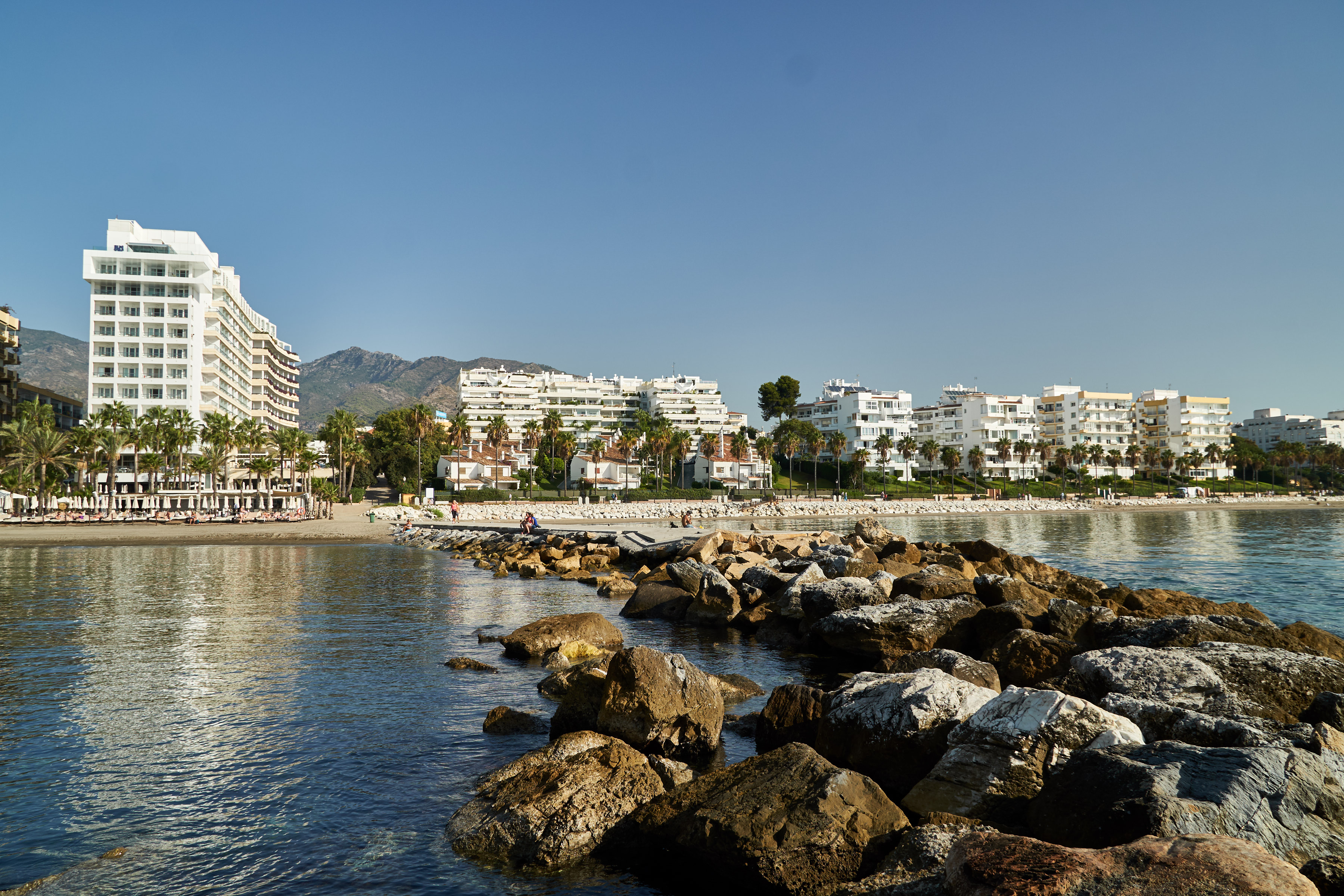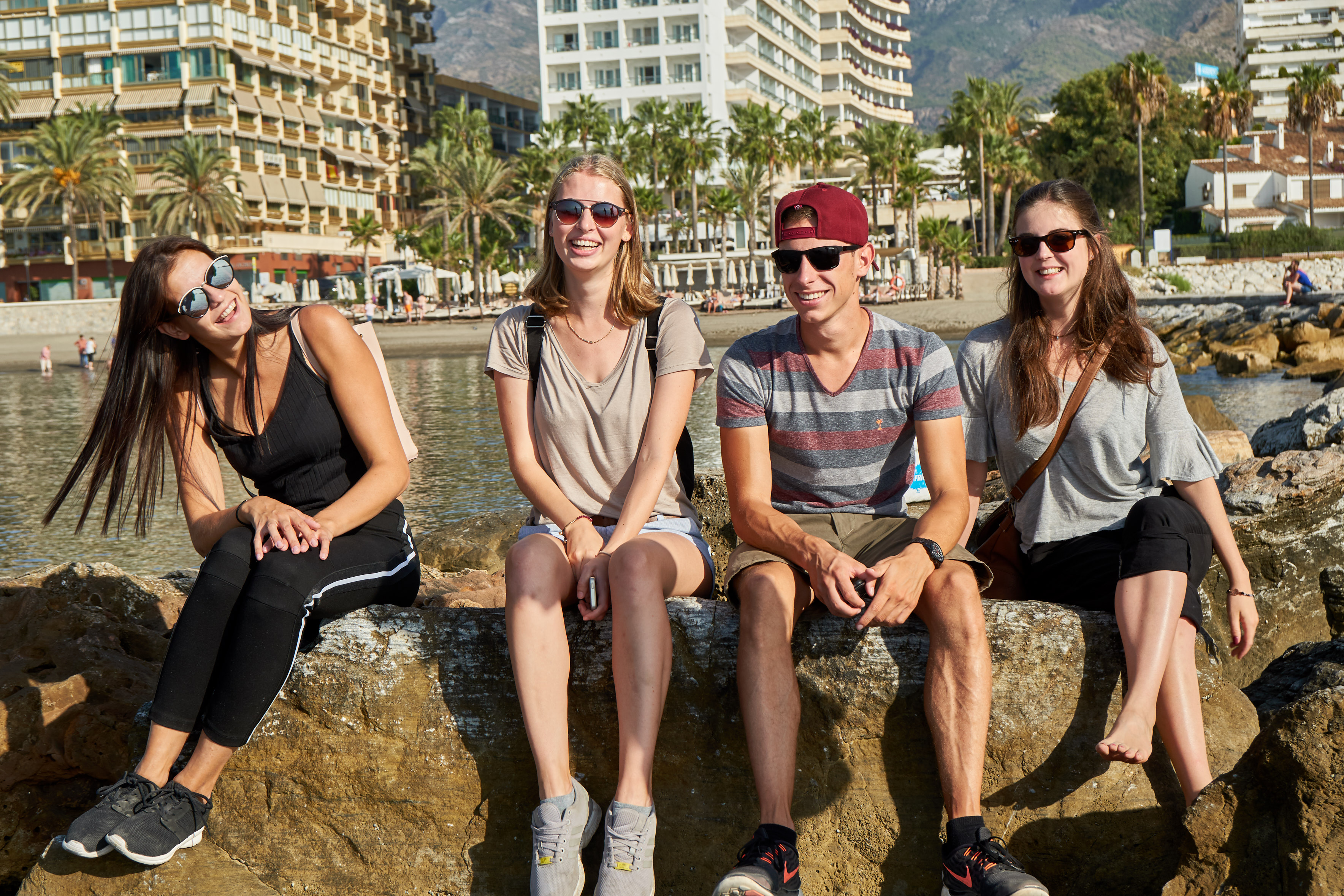 After checking out the sign we left in the direction of Gibraltar.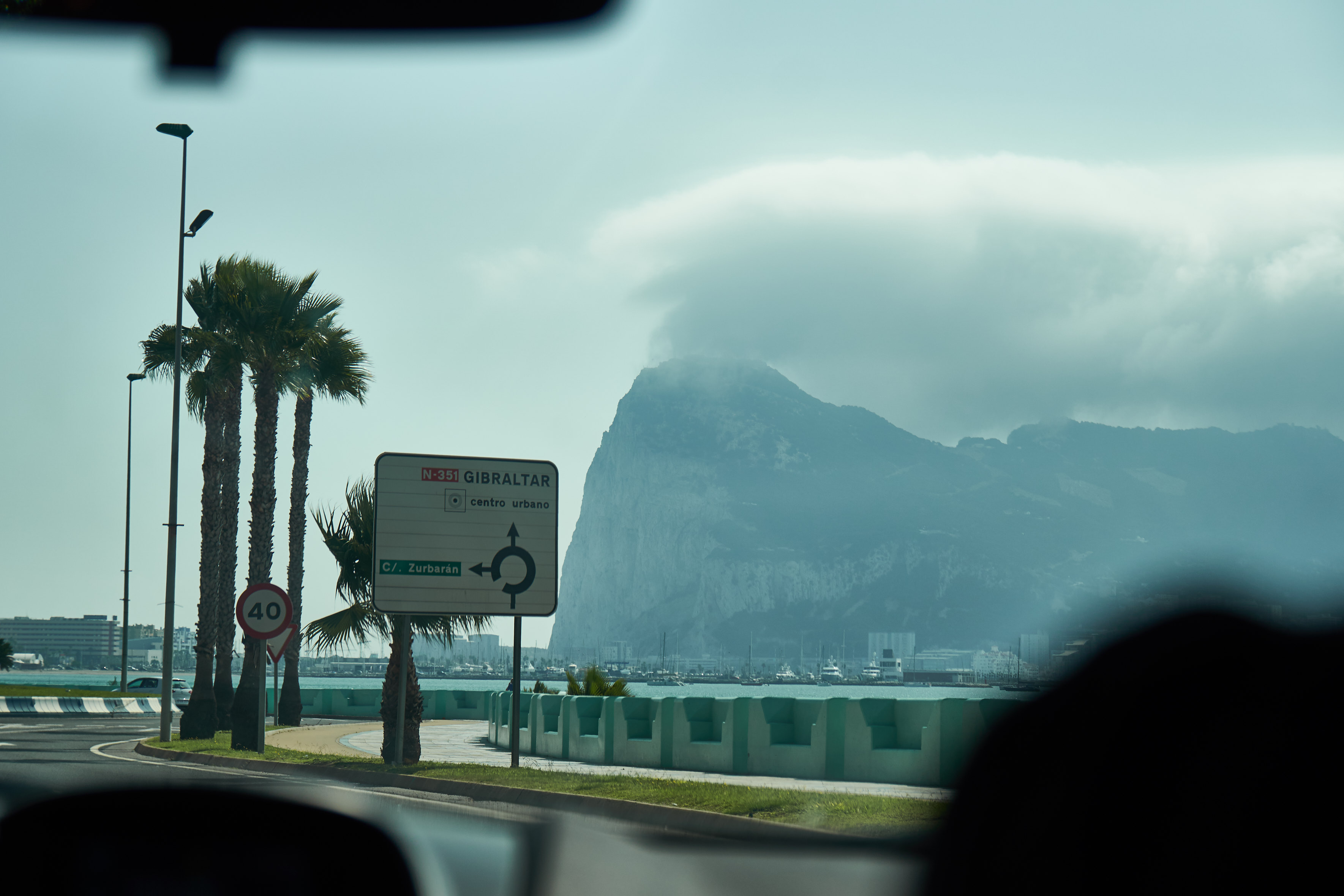 Close to Gibraltar's boarder we first tried to park in a small park but then discovered that you can only park there for 2 hours, since it took us 15 minutes to get our car into the smallest parking slot on earth this was a very funny discovery 😜.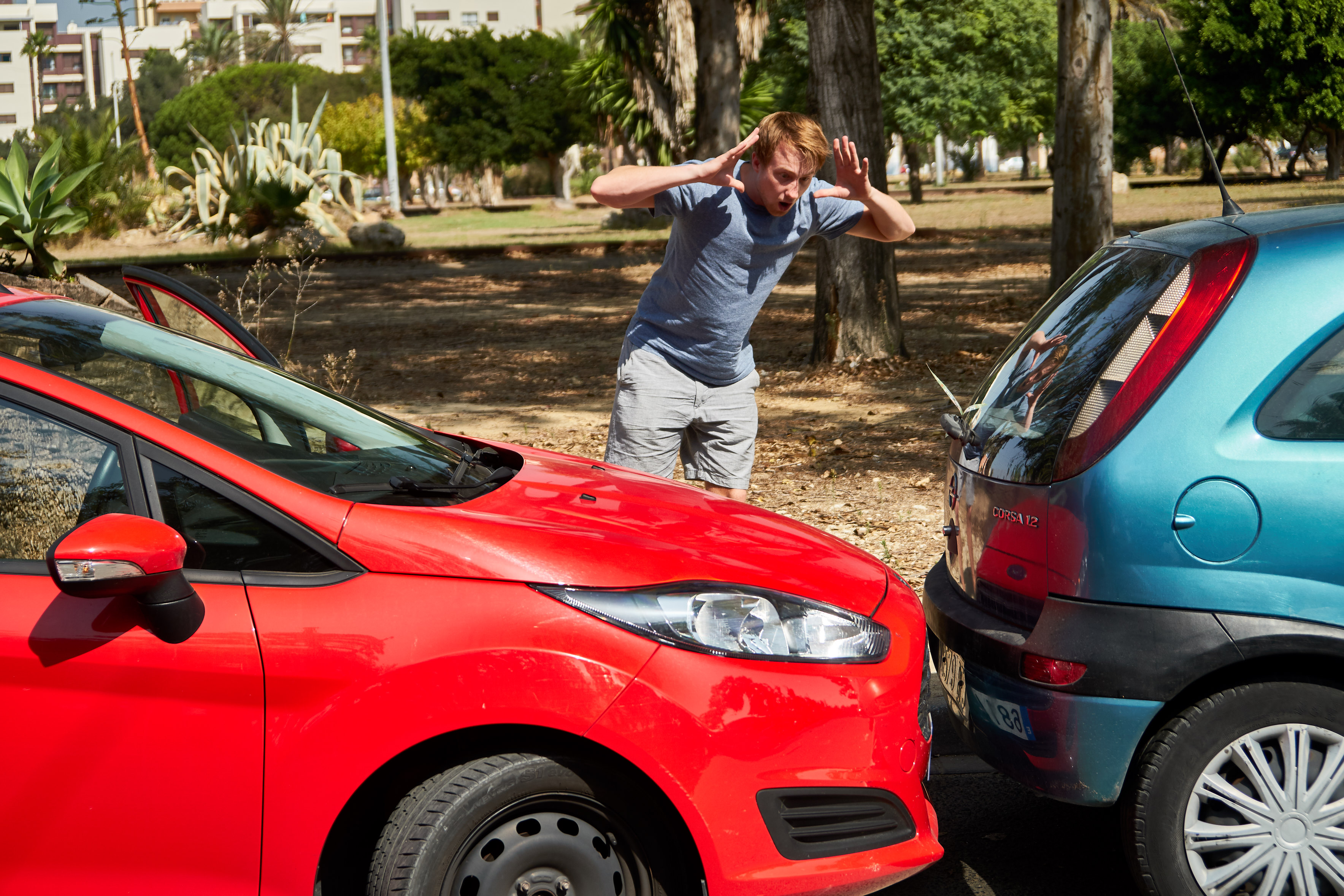 Then parked our car in a garage and had lunch in the most Spanish restaurant ever: McDonalds. To be fair: this is the first time in my entire stay here in Spain that I went to McDonalds.
As I was incredible sure I left my passport in Valencia I went to a boarder with just a copy of it on my phone and my driving license. The Spanish guard was OK but the one on the British re-entry not. I quote:
This is a COUNTRY not a theme park
So quite desperate as I was I told the others to go without me and take some nice pictures on the way. Although this was pretty demotivating I still had some hope. Maybe I put the passport into my backpack when I had to copy documents at the university... And indeed: When I searched my backpack for the third time I found my passport hidden between some more paper in the back pocket of my backpack. When I came back to the border the guard didn't even make an effort to look at it and just waved me through.

This is a COUNTRY not a theme park
Why that quote again? Because I kind of disagree with it =P The whole piece of land really tries to scream "BRITISH" in your face, but it does that in a way that is incredible exaggerated. When you enter it you are welcomed by as many "Litter" buckets as somebody could possibly place in the small area around the corner. Of course there are also red phone cells and lots of signs with the "Map of Gibraltar" and a vending machine to buy it for the tourists. You can also find public toilets which you can use for either 50 pence or 1 Euro, a really incredible exchange rate in todays times =P.

Anyway leaving my little frustration aside we took the bus and went straight to "The Rock" the big mountain. Gibraltar looks really cool from far away: You see basically nothing on the ground and then the big rock in front of the sea. The area surrounding the rock is a big nature reserve and to enter it we had to pay 1,50 €
Therefore we got a map. All of the paths are clearly marked and maintained and there are even security guards along the way, quite British and of course totally a theme park.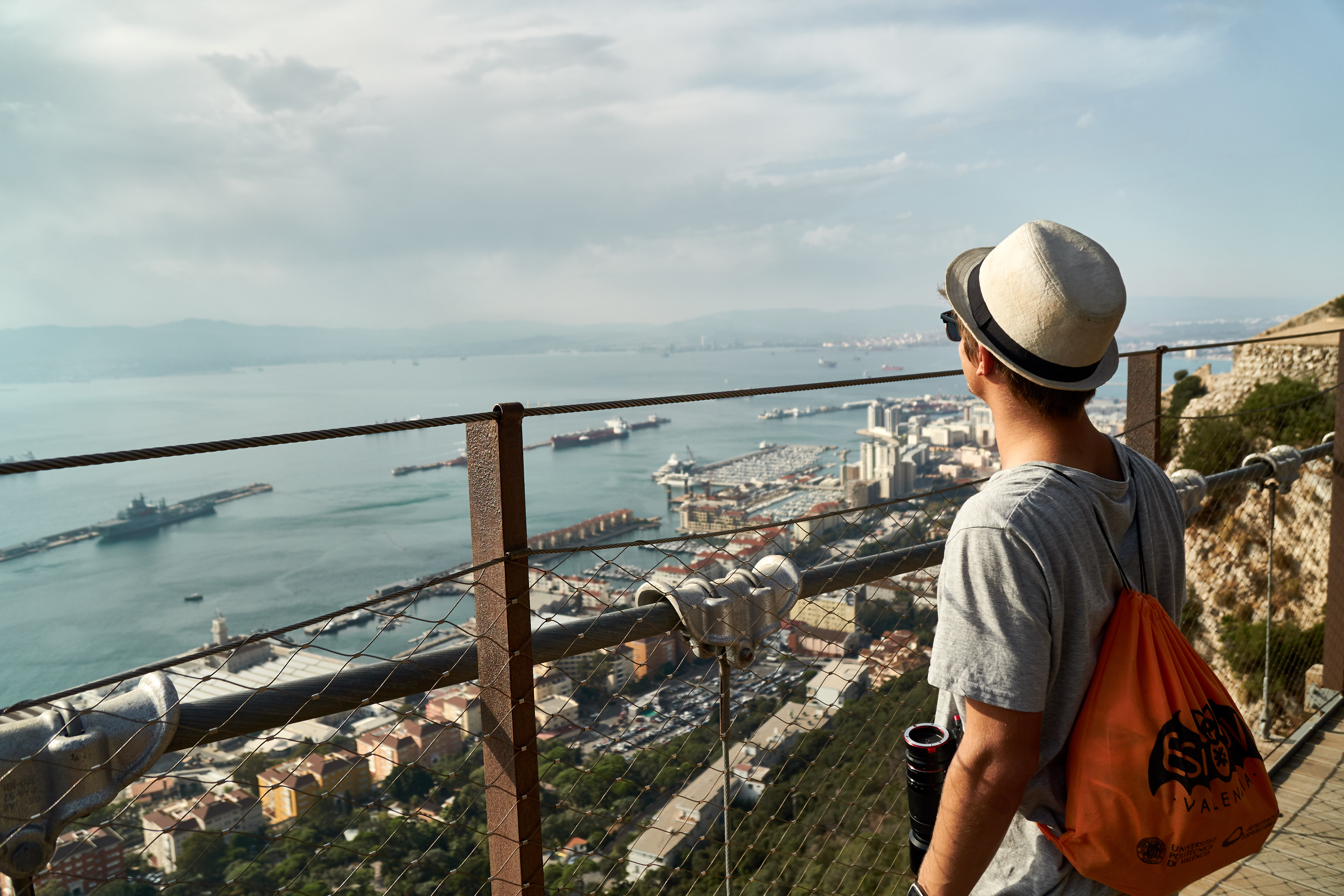 One of the main highlights of the rock are the monkeys, macaque to be exact. The first one welcomed us when we entered the park but when we finally reached the upper parts there was a huge pack of them. A lot of Taxis and buses drive on the roads through the park and of course also to the monkeys place. Therefore the monkeys usually try to own the taxis and play on their roofs.


What I found pretty sad is that many of the monkeys where eating plastic and trash from the people. For my opinion there where way not enough trash bins and there was a lot of waste on the entire mountain....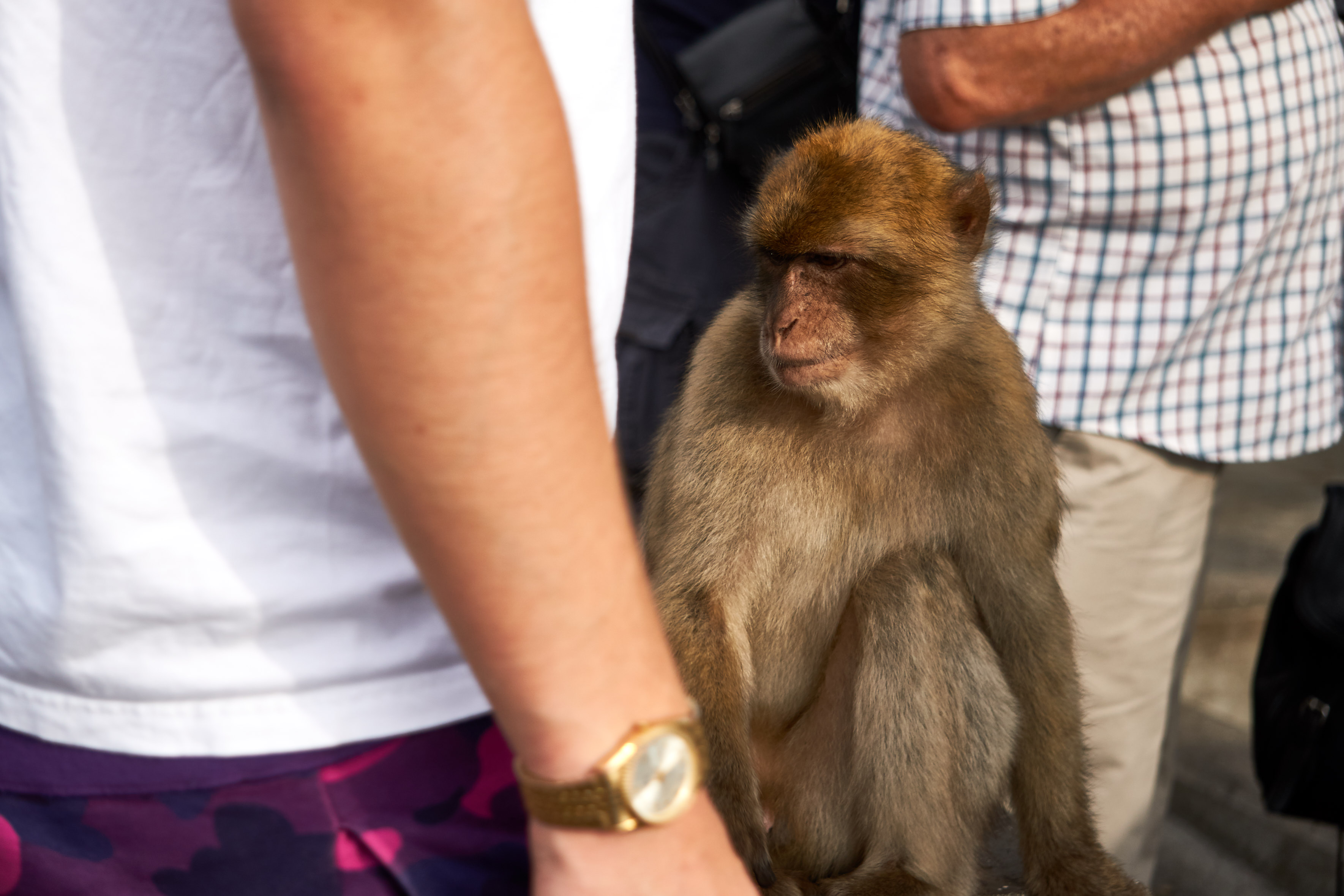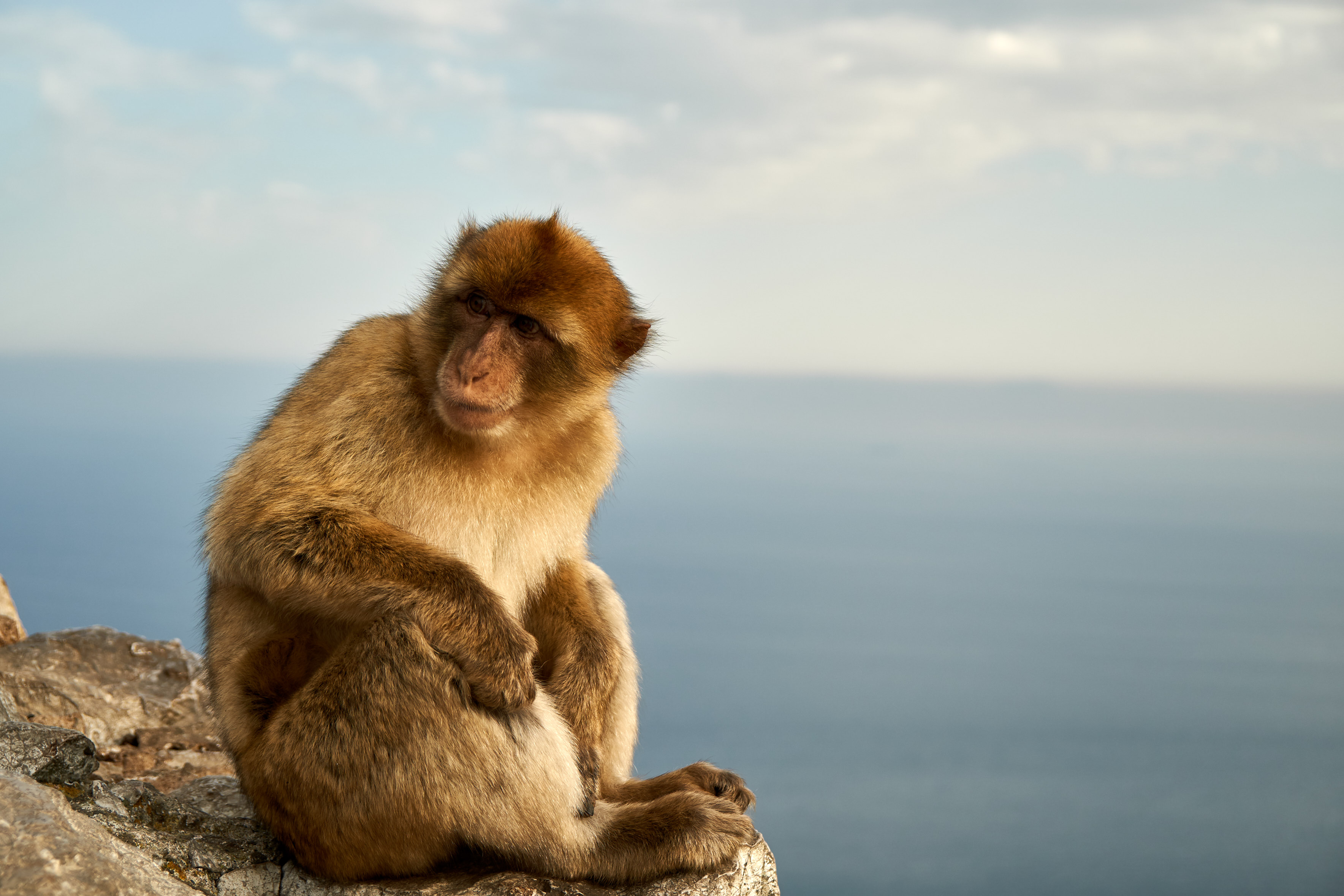 Another funny thing I saw is a little sign about the oldest monkey in Gibraltar "Michael". When he died the taxi drivers put up a stone with his name to honor their friend.

After having a lot of fun filming and photographing the monkeys moved on to the very top of the rock. Up there we found a "British Spy Glass" observatory (I couldn't really figure out what it was...) some more cannons and of course an amazing view. You can even see Africa shimmering through the clouds on the horizon.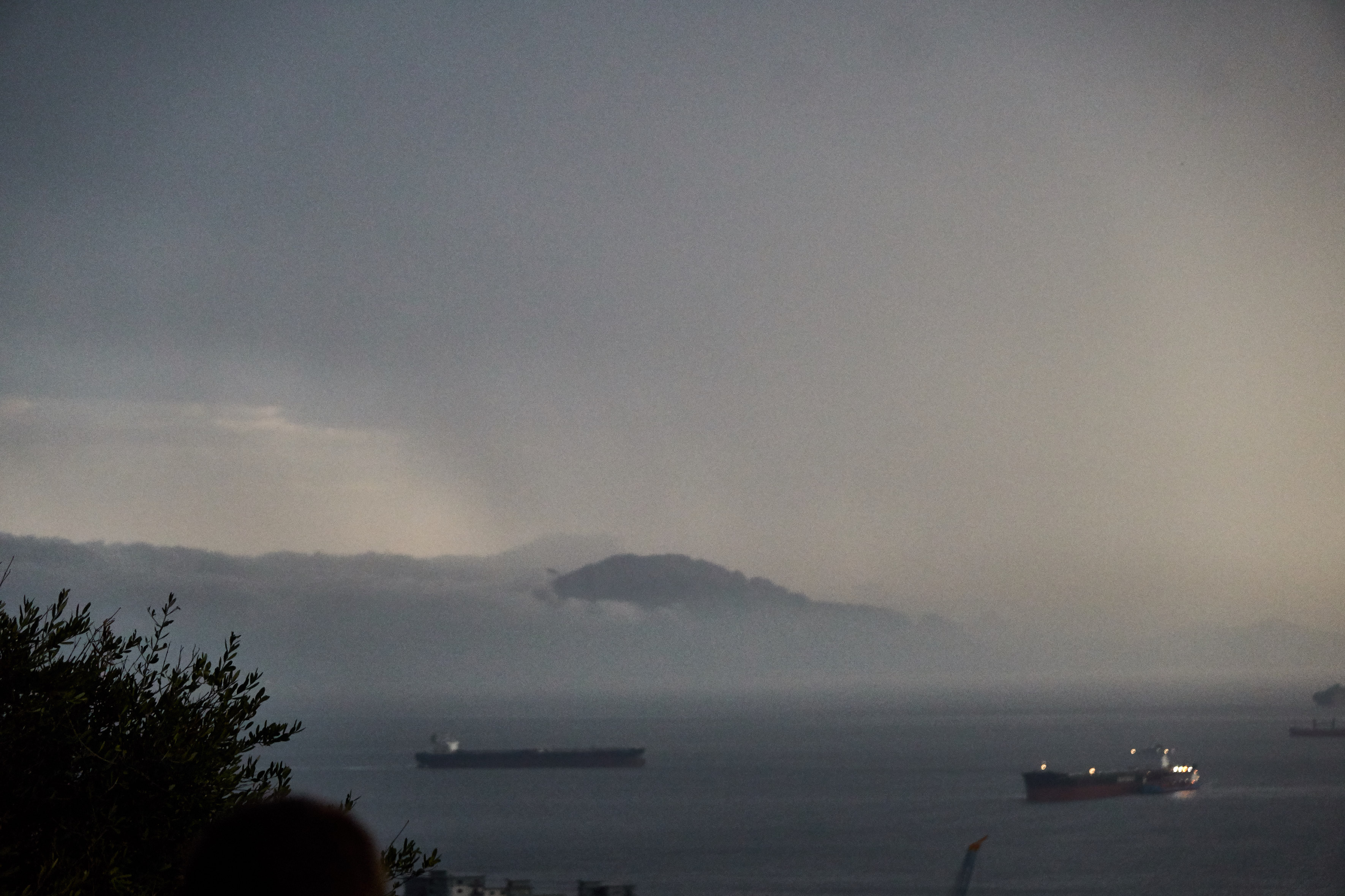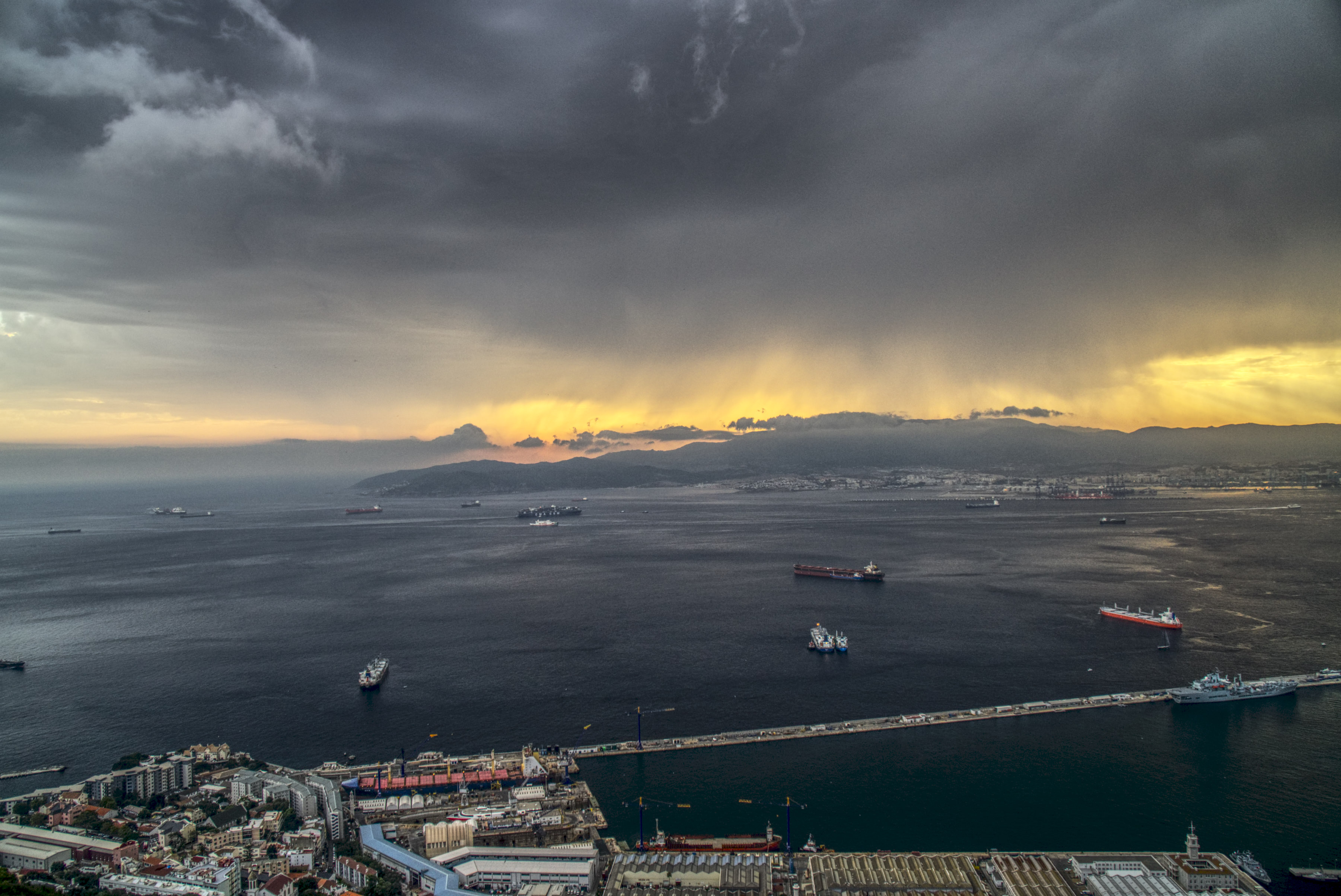 Before starting our trip back to Spain and to our cars two of us decided to take the cable car back down. I thought about that as well but when we found out that one ride is 18€ per person we decided to walk. After our whole day trip the weather was looking very exciting. I was really sure we would make it all the way down without getting wet, but we didn't. Maybe that was also because we stopped so many times to take more pictures, and after all that warm rain was not bothering us much. I usually really enjoy that kind of "dooms day weather".
Afterwards we had dinner back in Spain and then drove to our hostel, where we all fell asleep pretty quickly.