WHAAAAAT??? I see why you are wondering ... I was wondering as well....
OK you probably got me there, pure clickbait... Anyway here is the real story: yesterday Rieke and Lauri, my flat mates cleaned the entire flat (Gracias mucho chicas 😉 ). During that Rieke discovered that our fridge was not closing properly and that everything was covered under a thick layer of snow and ice in there. For those of you who think that is not logic: it is simply the humidity in the air that starts to freeze inside.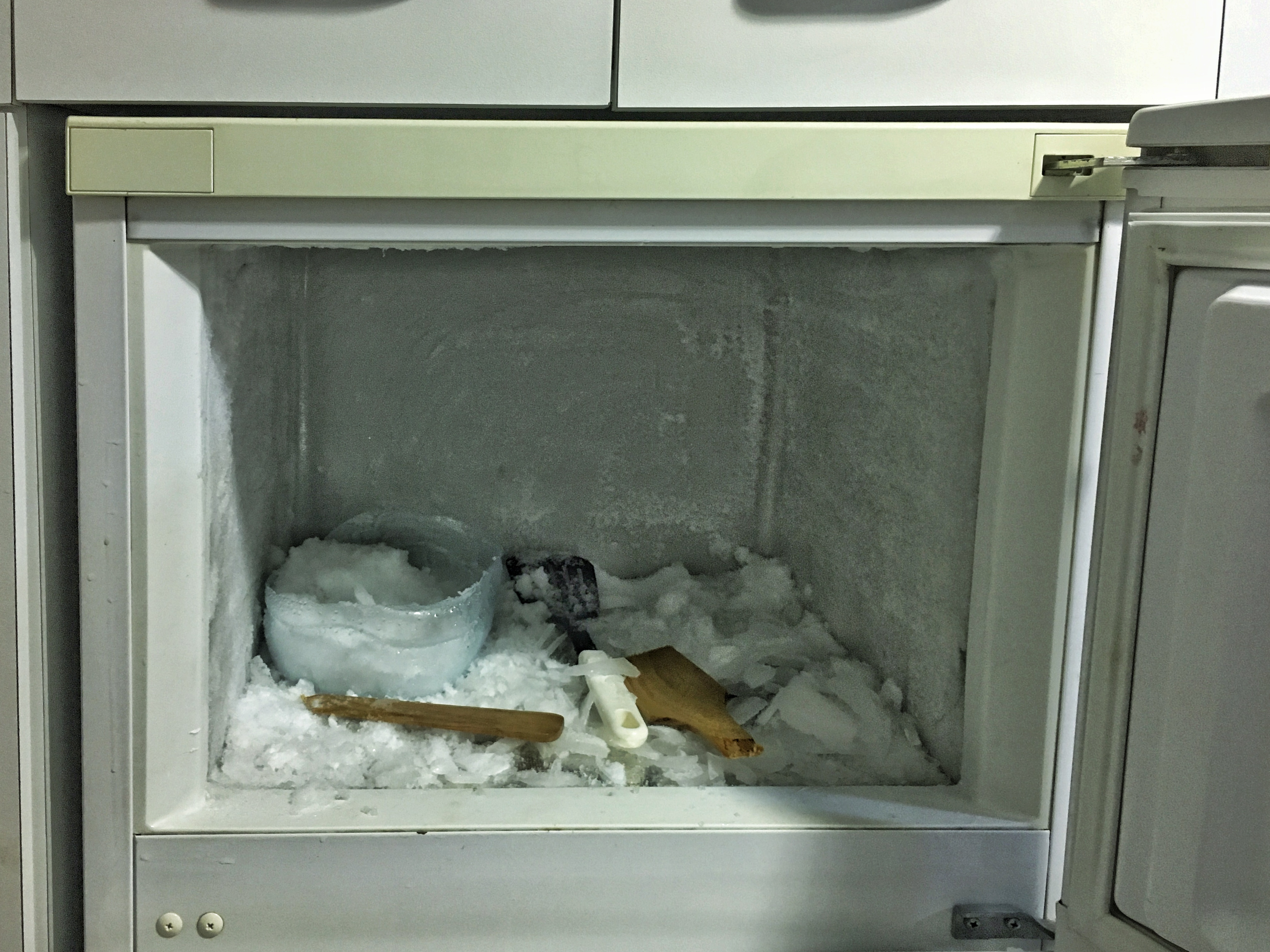 So we started to work our way through all the stuff and get rid of all the ice inside. During that process I had the real need of building a snowman and since we had everything for that in the kitchen I went to work, you can see the result down here 😅. It even has coal eyes from a burnt wooden stick and a real carrot nose, so there you have it: I built a snowman in Valencia.