"La Ciutat de les Arts i les Ciències", the city of arts and sciences is the strange architectural masterpiece of Valencia.
It is located in the final part of the Jardín del Turia, a huge park built inside the old riverbed of the river Turia. I will probably dedicate another blog post to it. Maybe you noticed the strange words: in normal spanish it would be "La Ciudad de las Artes y las Ciencias", but I am in Valencia so it is Valencian, the local accent, that actually is a variation of Catalan.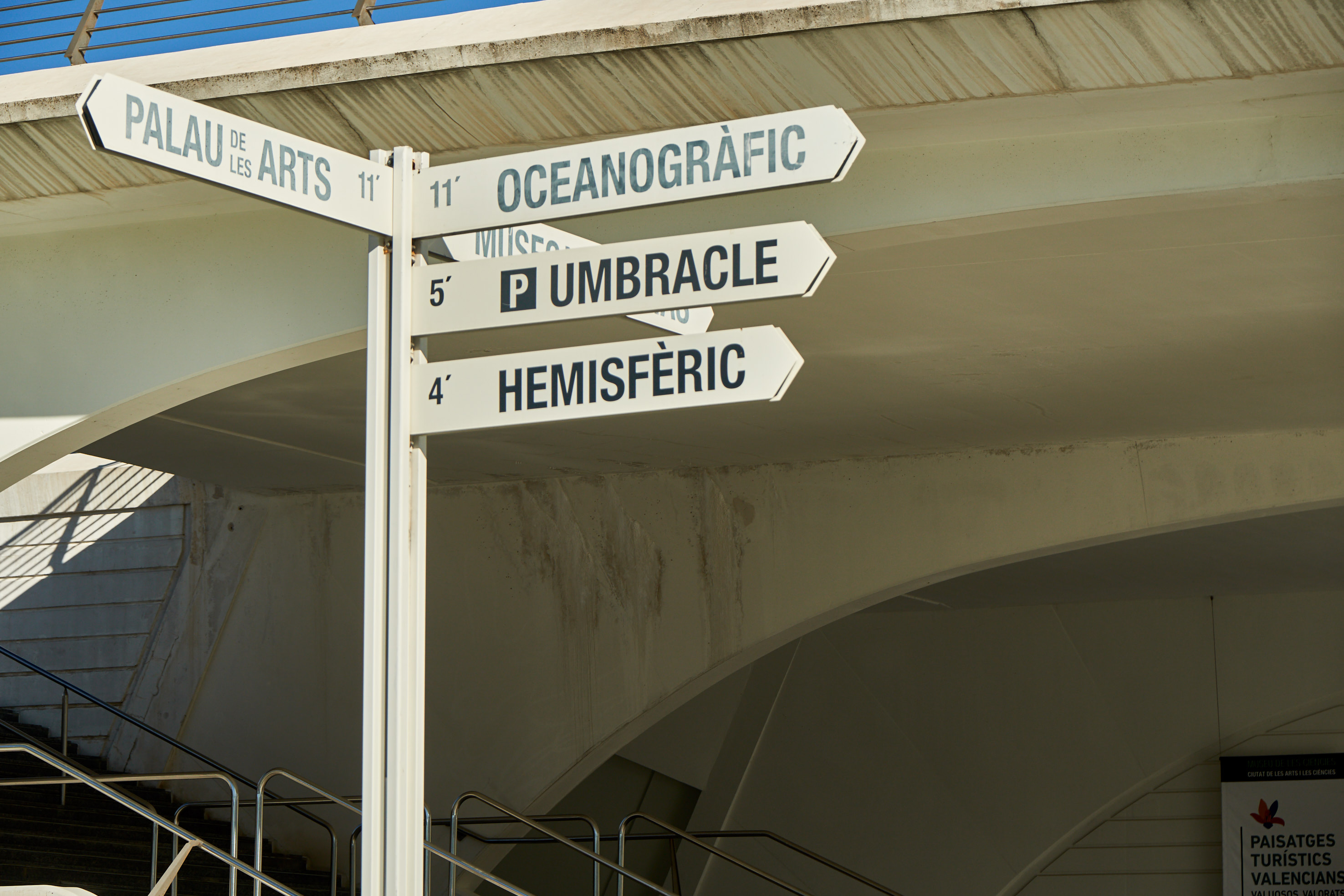 The ciudad consists of the "Palau de les Arts Reina Sofía" basically the opera of Valencia, the "L'Hemisfèric" a fancy IMAX cinema, "L'Umbracle" a park that is also used as a nightclub, the "Museu de les Ciències Príncipe Felipe", "L'Àgora" a stadium for sports and events, and the "L'Oceanogràfic", the largest oceanographic aquarium in Europe.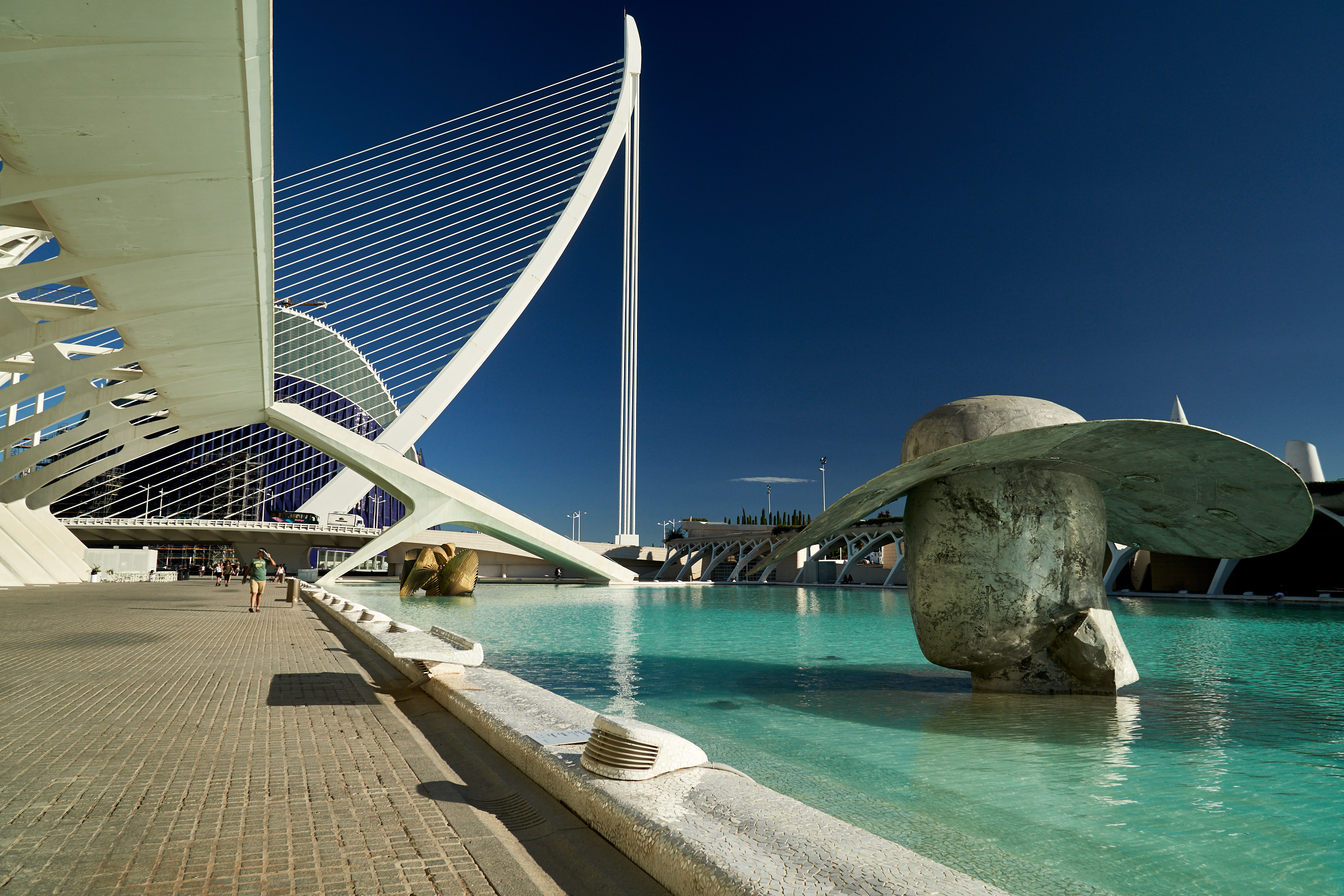 I found a short video about the city on youtube in case you are interested.
I have not yet had time to go into the museum and the Oceanogràfic, but I've been to Umbracle at night a few times.
Here are some more photos: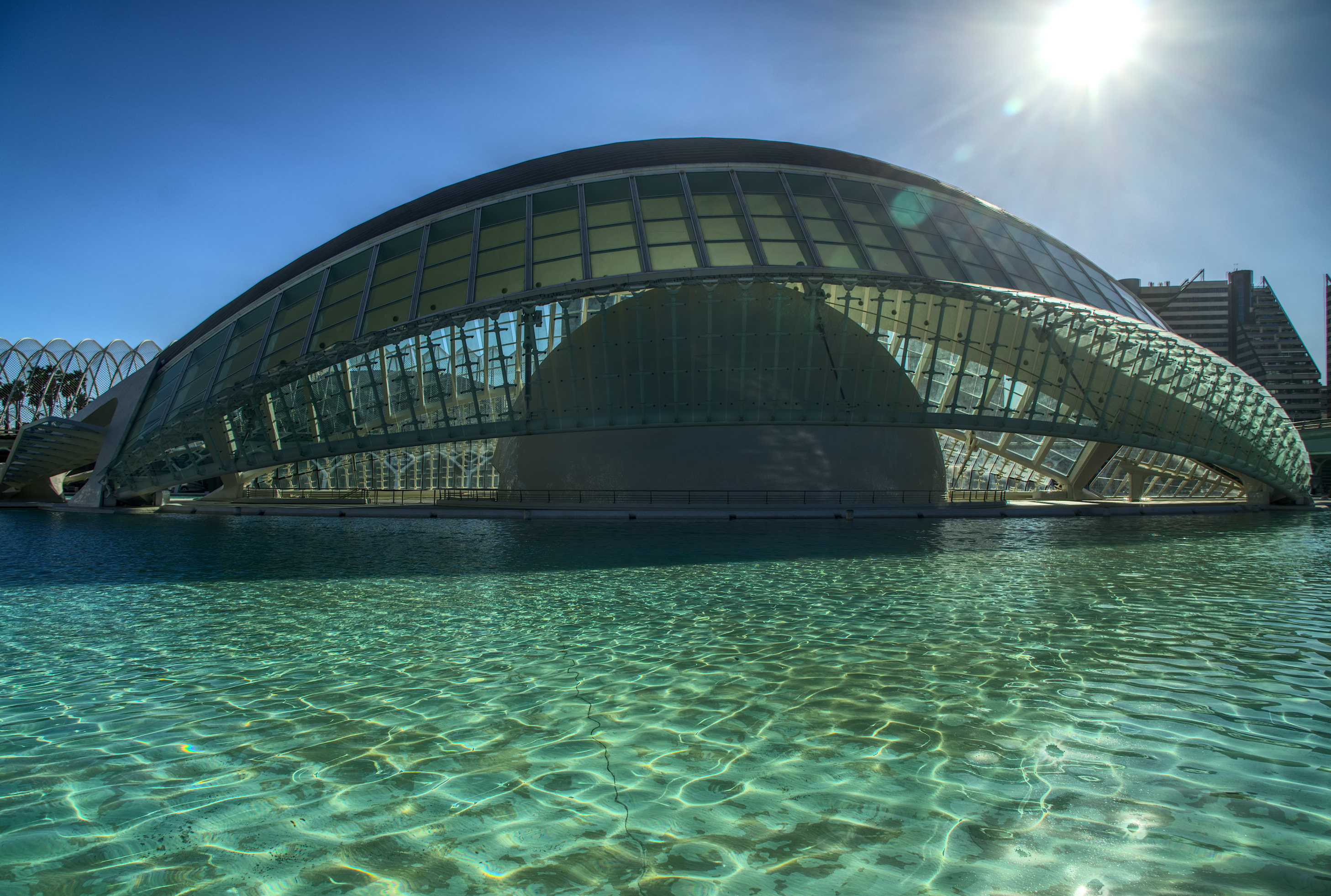 On the water between Umbracle and Hemisfèric you can rent boats and kids can run on the water in airfilled bubbles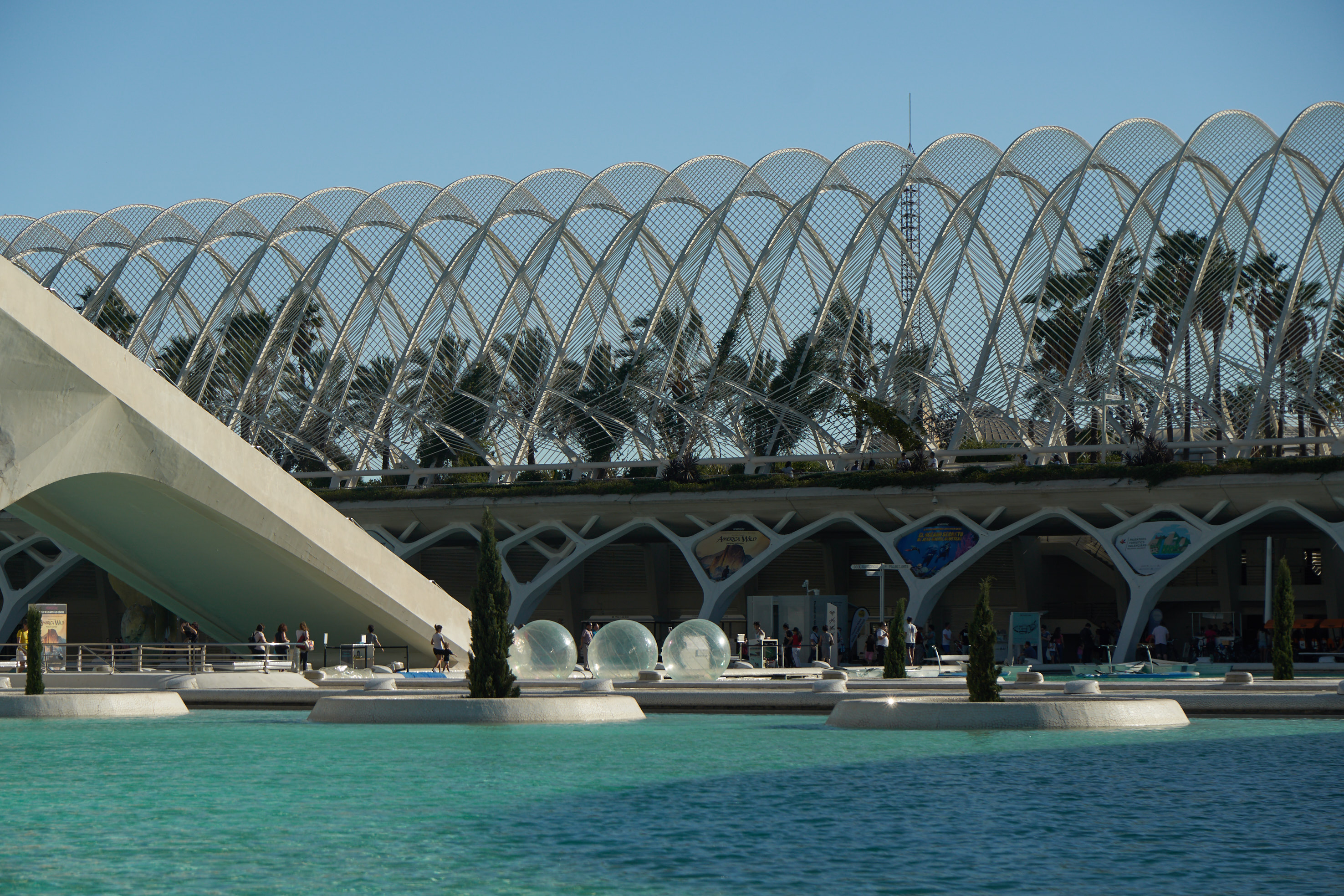 On the water between Umbracle and Hemisfèric you can rent boats and kids can run on the water in airfilled bubbles